Tiësto feat. Matthew Koma - Wasted + Lyrics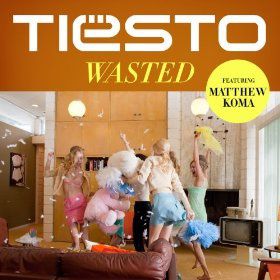 For many years, I've wanted to make a song that straddles the line between indie/alternative rock and dance music. So when I met Matthew Koma and we started working on this song, I knew this was the right time. It may sound a little different from what you were maybe expecting to hear but I've always made the music I wanted to make. I'm incredibly proud and excited about this track! Expect the unexpected.

Pendant de nombreuses années, j'ai voulu faire une chanson qui chevauche la frontière entre rock alternatif/indie et musique de danse. Alors quand j'ai rencontré Matthew Koma et nous avons commencé à travailler sur cette chanson, je savais que c'était le bon moment. Cela peut sembler un peu différent de ce que vous attendiez peut-être à entendre, mais j'ai toujours fait de la musique, que je voulais faire. Je suis incroyablement fiers et enthousiasmés par cette piste ! Attendez-vous à l'inattendu.
I like us better when we're wasted,
It makes it easier to fake it
The only time we really talk,
Is when our clothes are coming off
I like us better when we're wasted
It makes it easier to say it
Lay all your laundry on the bed
And then I'll lay it in instead
I like us better when we're wasted

Ohhh ohh ohh oh oh

You are my glass half empty
Sipping my ocean dry
Emotionally spend me
If only our planets would align
But I could stand you one more night

I like us better when we're wasted
It makes it easier to say it
Lay all your laundry on the bed
And then I'll lay it in instead
I like us better when we're wasted

Ohhh ohh ohh oh oh

You are a catch 22, either way I miss out
All of the grief I give you
It's energy I can't live without
But I could stand you one more night

I like us better when we're wasted
It makes it easier to say it
Lay all your laundry on the bed
And then I'll lay it in instead
I like us better when we're wasted

Ohhh ohh ohh oh oh

I like us better when we're wasted
It makes it easier to say it
Lay all your laundry on the bed
And then I'll lay it in instead
I like us better when we're wasted

Ohhh ohh ohh oh oh

Pour être informé des derniers articles, inscrivez vous :