Tigerlily Talks Tiesto

 Tiestolive, news of Tiesto @tiestolive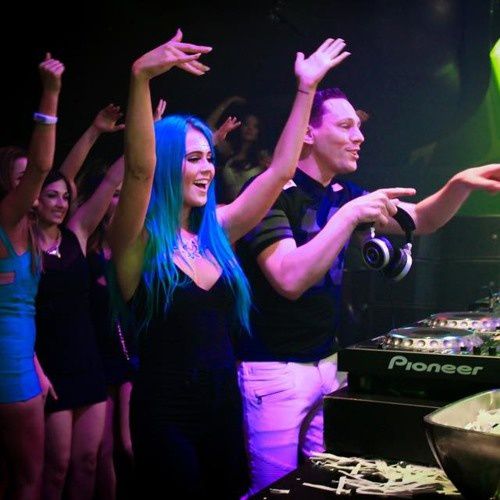 Touring Asia with Tiesto two years ago introduced her to stadium life -- and performing to fields of 30,000 party-goers. "I've been blessed to have him as a friend and mentor throughout my career," she explains. "He really has the ability to put perspective into everything for me. He's also taught me so much about sacrifice and pushing and following your dreams and your passion. He's extremely passionate about music, and about helping young people. He definitely taught me to have a great supportive team around you, and collab-ing and working and building and growing with other artists, which is just as rewarding if not more so than personal success."
Tiesto has introduced his protégé to his networks of musicians, producers and artists. With her artist EP in the works for 2016, Tigerlily's wishlist includes collabs with the duos of Dzeko & Torres and Riggi & Piros.
Tigerlily Talks Tiesto, Touring and Taking on the U.S.
Tigerlily isn't your ordinary EDM cat. With a slew of awards tucked away, a mentor in Tiesto, a new label deal for the U.S. and a trove of recordings just waiting to be shared, the young artist is ...
http://www.billboard.com/articles/news/dance/6769911/tigerlily-tiesto-touring-america
Pour être informé des derniers articles, inscrivez vous :