RESCUE VEGAS 2017 Weekend inclus Tiësto at Hakkasan - August 11/13, 2017

 Tiestolive, We Are Tiesto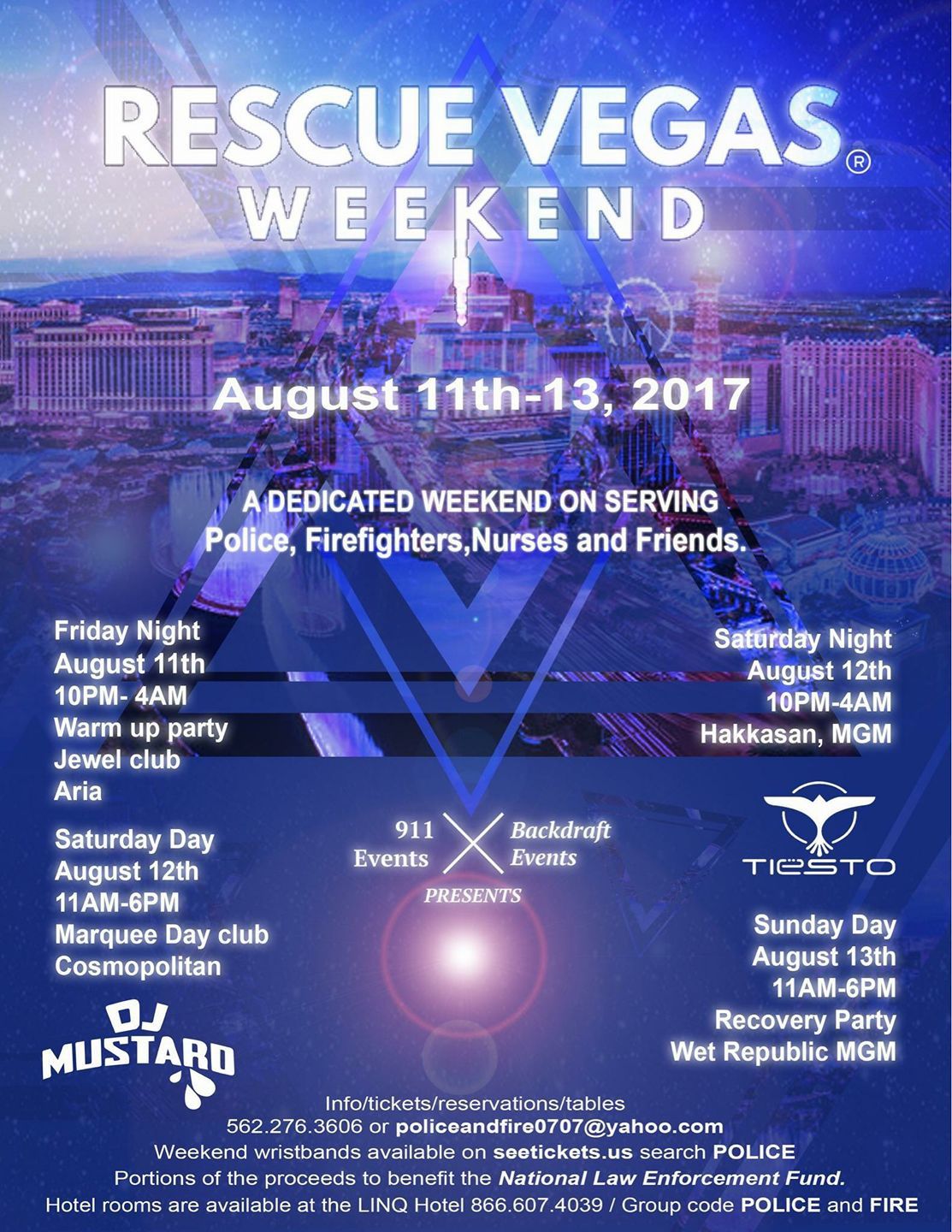 RESCUE VEGAS 2017 Weekend
inclus Tiësto at Hakkasan
August 11/13, 2017
A Dedicated Weekend on serving Police, Firefighters, Nurses and Friends.
Wristbands are available for ONLY $40 . VIP Entry to all venues. Including THE WORLD FAMOUS DJ TIESTO. ( Hakkasan - august 12th )
Discounted rooms available at the LINQ Hotel group code POLICE and FIRE.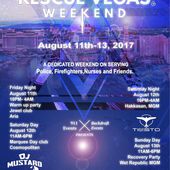 RESCUE VEGAS 2017 Tickets 08/11/17
Looking for RESCUE VEGAS 2017 tickets by 911 EVENTS with WORLD FAMOUS DJ'S taking place in Las Vegas, NV at Las Vegas on 08/11/17? Click here to buy now!