Tiësto and RED: World AIDS Day, live stream 01 december 2012 #tiestolive
Publié le 1 Décembre 2012
DANCE (RED), SAVE LIVES

compilation album presented by Tiësto


featuring artists including




Calvin Harris, Avicii, Diplo

Laidback Luke, Martin Solveig
an exclusive collaboration between

Tiësto and Bono on U2's 'Pride'
Live Stereosonic:
album photos Tiësto Stereosonic 2012, click here
Listen, download mp3 click here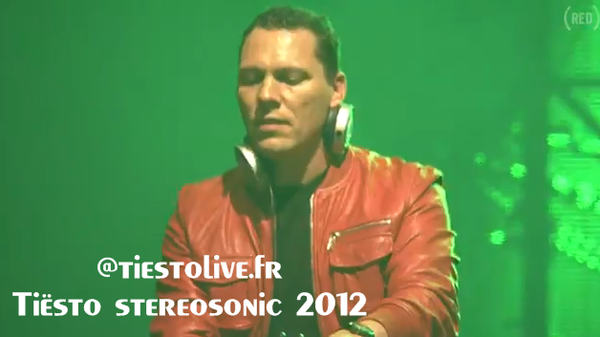 twitter #tiestolive - Donation here
Tiësto interview for Spinner, click here
Tiësto interview for huffingtonpost.com, click here
Tiësto article on MTV, click here


Listen single: U2 vs Tiësto - Pride (In the Name Of Love), listen now !!!
Tracklist:
1. U2 vs Tiësto - Pride (In the Name of Love)
2. Quintino & Moti - Circuits (Original Mix)
3. Laidback Luke & Lee Mortimer - Strobelight (Radio Edit)
4.Tiësto & Swanky Tunes Make Some Noise (Skidka Remix) Radio Edit) [feat. Ben McInerney]
5. Bingo Players - L'Amour (Club Edit)
6. Afrojack - Annie's Theme (Instrumental)
7. Dada Life- White Noise / Red Meat (Radio Edit)
8.Burns - Iced Out (Calvin Harris Remix)
9. Martin Solveig - The Night Out (A-Trak Remix)
10. Tommy Trash - The End (Radio Edit)
11. Dyro & Rene Kuppens - Raid (Original Mix)
12. Clockwork - Titan (Original Mix)
13. Sander van Doorn - Koko (Radio Mix)
14. Chuckie & Promise Land - Breaking Up (Radio Edit) [feat. Amanda Wilson]
15. Dannic - Flare (Original Mix)
16. Feenixpawl - Clockwerk (Original Mix)
17. Hardwell - Encoded (Radio Edit)
18. Tim Berg - Bromance (Avicii's Arena Radio Edit)
19. Infected Mushroom - Never Mind (Original Mix)
20. Baauer - Harlem Shake (Original Mix)
21. Diplo - Express Yourself (Original Mix) [feat. Nicky Da B]
22. Get Free (Original Mix) [feat. Amber of Dirty Projectors]
Major Lazer
23. Digital Booklet (Dance (RED) Save Lives Presented by Tiësto)
Get ready! December 1st is World AIDS Day and (RED)'s teamed up with
Tiësto and some of the biggest names in dance music to DANCE (RED),
SAVE LIVES. Here's how you can join us to fight AIDS:
Préparez-vous! Le 1er décembre est la Journée mondiale SIDA et (RED) fait équipe avec
Tiësto et certains des plus grands noms de la musique de danse pour la danse (RED),
SAUVER DES VIES. Voici comment vous pouvez vous joindre à nous pour combattre le SIDA:
1/. Buy the DANCE (RED), SAVE LIVES compilation album presented by Tiësto
– out Nov 27 with proceeds going to fight AIDS. The album features some of
the world's biggest dance artists, as well as an exclusive collaboration between
Tiësto and Bono on U2's 'Pride'.
1 /. Acheter la DANCE (RED), SAVE LIVES la compilation présentée par Tiësto le 27 novembre
tous les profits iront à la lutte contre le sida. L'album met en vedette certains des artistes les
plus importants au monde de danse, ainsi que de la collaboration exclusive entre
Tiësto et Bono de U2 sur 'Pride'.
It was amazing to be in the studio with Bono for (RED)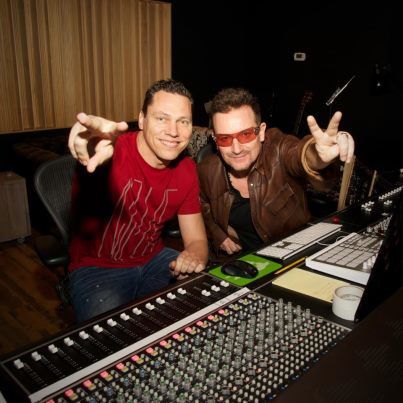 2/. Watch the DANCE (RED), SAVE LIVES livestream from Stereosonic
2012 Melbourne. It's the biggest dance music festival in Australia
and for the first time ever, it's coming right into your home throughout the
weekend of December 1st and 2nd on (RED)'s YouTube page.
2
/
.
Voir
DANCE (RED), SAVE LIVES
en direct

de S

tereosonic
2012 Melbourne

.

C'est le

plus grand festival de

musique de danse

en Australie
et pour

la première fois

,

il vient

à droite dans

votre maison

tout au long du

week-end du
1er et 2

Décembre

sur

(

RED)

page YouTube

.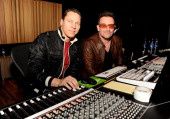 For more info on Stereosonic 2012 Melbourne, check out:
Pour

plus d'informations sur

Stereosonic

2012 Melbourne

, consultez:

http://www.stereosonic.com.au/