@tiesto, photos contest with AKG, win a headphones Tiësto !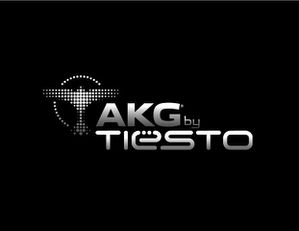 Tiësto
photos contest with AKG
01 august - 30 september 2013

Upload an Share Photos
for the chance to win Tiësto
Headphones or even meet Tiësto

Contest for USA and Europe more term of competition here
Concours pour gagner un casque Tiësto ou une rencontre avec Tiësto
Pour cela, rendez vous sur la site de AKG et envoyez une photos sur la mosaic,
partagez là et un gagnant sera tiré au sort en fonctione de la phase de date.
ex: periode 1 c'est la plus de vue....

Photo au format JPEG, max 6MO, une photo à vous sans droit d'auteur,
pas de marque, logo sauf en lien avec AKG et la photos doit pas avoir
un regard de racisme et de violence ni d'element illegal dans le pays d'origine
| | | | | | | |
| --- | --- | --- | --- | --- | --- | --- |
| Sweepstakes | Type | Entry Period Start | Entry Period End | Entry Received by | Winner Notification Date | Prizes |
| Entry Period 1 | Most viewed photo | 01.08.13 | 11.08.13 | 04:30:00 pm CET | 12.08.13 | One (1) unit K267 TIËSTO Headphones |
| Entry Period 2 | Find TIËSTO | 12.08.13 | 18.08.13 | 11:59:59 pm CET | 19.08.13 | One (1) unit K267 TIËSTO Headphones |
| Entry Period 3 | Most viewed photo | 19.08.13 | 25.08.13 | 11:59:59 pm CET | 26.08.13 | One (1) unit K267 TIËSTO Headphones |
| Entry Period 4 | Find TIËSTO | 26.08.13 | 01.09.13 | 11:59:59 pm CET | 02.09.13 | One (1) unit K267 TIËSTO Headphones |
| Entry Period 5 | Most viewed photo | 02.09.13 | 08.09.13 | 11:59:59 pm CET | 09.09.13 | One (1) unit K267 TIËSTO Headphones |
| Entry Period 6 | Find TIËSTO | 09.09.13 | 15.09.13 | 11:59:59 pm CET | 16.09.13 | One (1) unit K267 TIËSTO Headphones |
| Entry Period 7 | Most viewed photo | 16.09.13 | 22.09.13 | 11:59:59 pm CET | 23.09.13 | One (1) unit K267 TIËSTO Headphones |
| Entry Period 8 | Random Drawing from Most viewed Photos | 23.09.13 | 29.09.13 | 11:59:59 pm CET | 30.09.13 | Meet and Greet with TIËSTO |
Pour être informé des derniers articles, inscrivez vous :