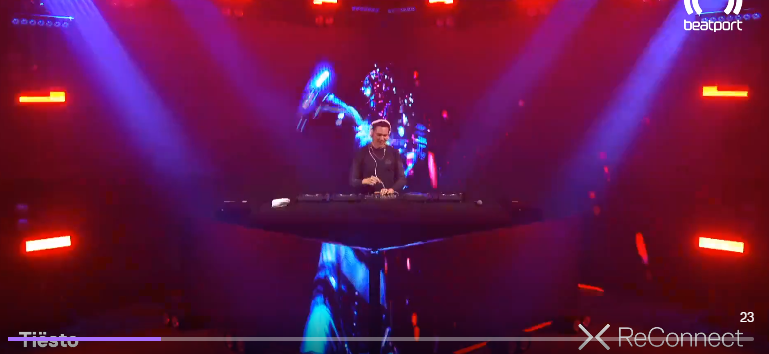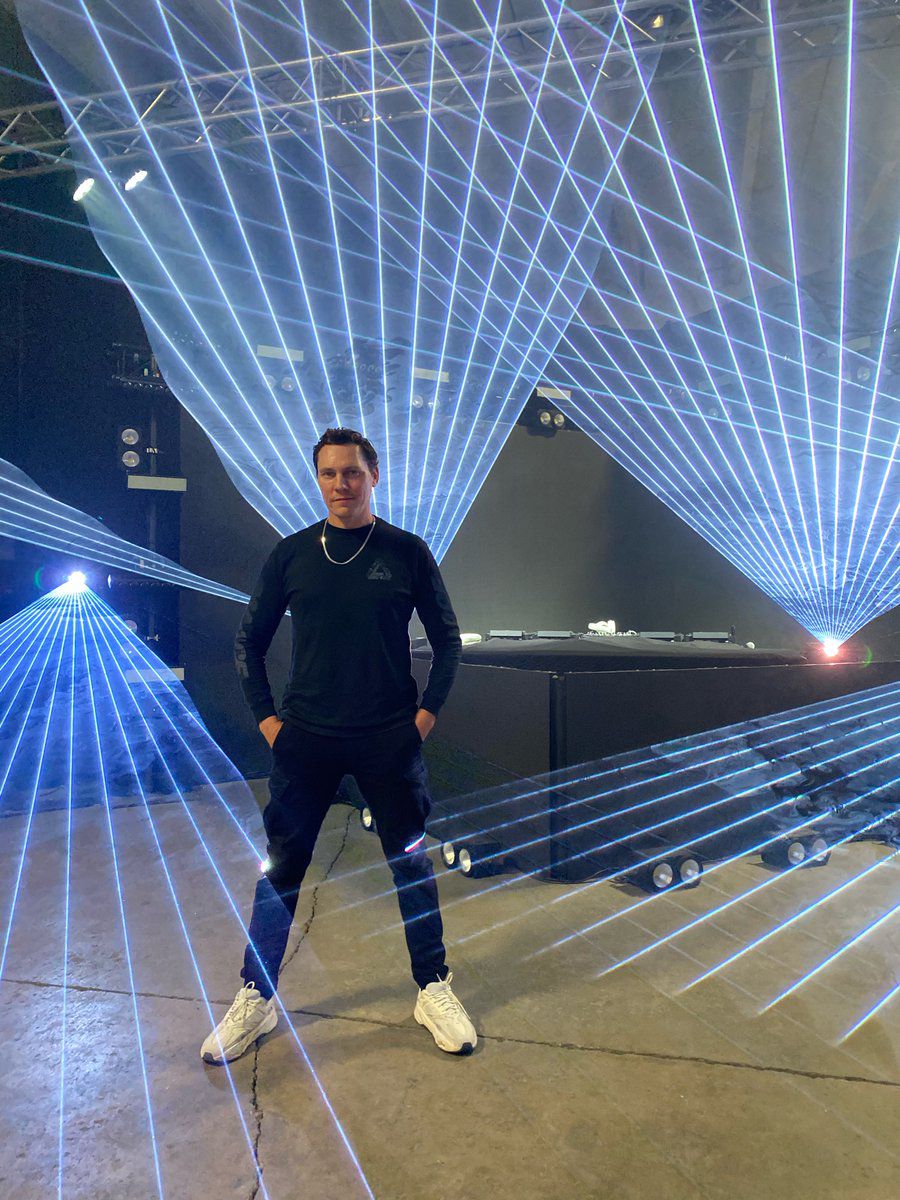 Tiësto, video live
Beatport Reconnect
april 17, 2020
| Spécial Covid-19 #SatyAtHome
01 Antoine Delvig - Last Night A DJ Saved My Life

02 BYOR - Feel That Way
w/ JAY-Z & Linkin Park - Numb Encore (James Hype VIP)

03 Tiësto & Becky Hill - Nothing Really Matters

04 Tiësto & 7 Skies ft. RebMoe - My Frequency

05 ID - ID

06 Halsey - You Should Be Sad (Tiësto Remix)

07 Jax Jones vs. Alesso vs. Jay Hardway - You Don't Know Me vs.
Raise Your Head vs. Rollercoaster

08 Martin Garrix & Tiësto - The Only Way Is Up

09 Niels van Gogh - Pulverturm (Tiësto Big Room Remix)

10 Delerium ft. Sarah McLachlan - Silence (Thomas Gold & Niels van Gogh Remix)
w/ Dimitri Vangelis & Wyman & Sem Vox - ID8

11 Starkillers & Alex Kenji ft. Nadia Ali - Pressure (Alesso Remix)

12 ID - ID

13 Tiësto - Traffic (Jewelz & Sparks Edit)

14 ID - ID

15 Matroda - Walk In The Spot

16 Tiësto - Grapevine

17 Tiësto & The Chainsmokers - Split (Only U)

18 Tiësto - WOW

19 Laidback Luke & Mark Bale - Party Starter

20 Tiësto & SWACQ vs. Kryder - Party Time vs. Crocodile Tears vs. Red Lights

21 Tiësto & Sevenn - BOOM

22 DJ KUBA & NEITAN - Feel The Vibe (Keanu Silva Remix)

23 Sandro Silva & Quintino - Epic (Eauki Edit)

24 Tiësto & John Christian - Can You Feel It?

25 Tiësto & KSHMR ft. VASSY - Secrets

26 Tiësto & DallasK - Show Me
w/ Green Velvet & Harvard Bass - Lazer Beams (Acappella)
w/The Chemical Brothers - Block Rockin Beats (Acappella)
w/Skytech & Tommy Jayden - Looking At Me
27 WILL K - Peanut Butter
w/Jamie Lewis ft. Michael Watford - For You
(Put Your Hands Up In The Air Acappella)

28 Avicii vs. Dimitri Vangelis & Wyman - Without You x Penny (Tiësto Tomorrowland 2019 Mashup)

29 Tiësto & Dzeko ft. Preme & Post Malone - Jackie Chan
w/ Tiësto & Dzeko ft. Preme & Post Malone - Jackie Chan
(Tiësto Big Room Remix)
AFTR:HRS Mix
30 ID - ID

31 Stefen Biniak - Read All About It, Pt. III

32 Nora En Pure - Tears In Your Eyes

33 Whilk & Misky - Clap Your Hands (Solomun Remix)

34 Kidnap ft. Leo Stannard - Moments (Ben Böhmer & Nils Hoffmann Remix)

35 Elderbrook - Numb (VIP Mix)

36 Undercatt - Britannia
Party Live vidéo Facebook
37 Tale Of Us - Alone

38 CamelPhat x ARTBAT ft. Rhodes - For A Feeling

39 ID - ID

40 ID - ID

41 T.M.A - Aitne (Monkey Safari Remix)

42 Franky Wah - Horizons

43 Angelov - Retrida

44 Stephan Jolk - Doubts

45 ID - ID
On Friday, April 17, Beatport Live will stream 36 extraordinary artists for 36 straight hours from homes and studios all over the globe.
Following the wild success of our first ReConnect livestream event, Beatport is proud to announce that the second installment of this charitable celebration of dance music will return on Friday, April 17, and extending through the weekend for 36 hours of nonstop performances. RSVP here.
With around 11.5 million people tuning in to watch artists like Carl Cox, Nastia, Bonobo, Pete Tong, Nicole Moudaber, Chris Liebing, ANNA, and more play live from their living rooms and studios, the first ReConnect stream raised over $185,000 in donations for COVID-19 relief, which was donated to the World Health Organization's COVID-19 Solidarity Response Fund, as well as the Association For Electronic Music's COVID-19 Hardship Fund.
This time around, we've tapped 36 DJs of the highest caliber from all over the globe to bring you the best in house, techno, trance, and more for your viewing and listening pleasure.