Kingsland Festival 2021
canceled due to coronavirus
Amsterdam, Groningen, Rotterdam en Tilburg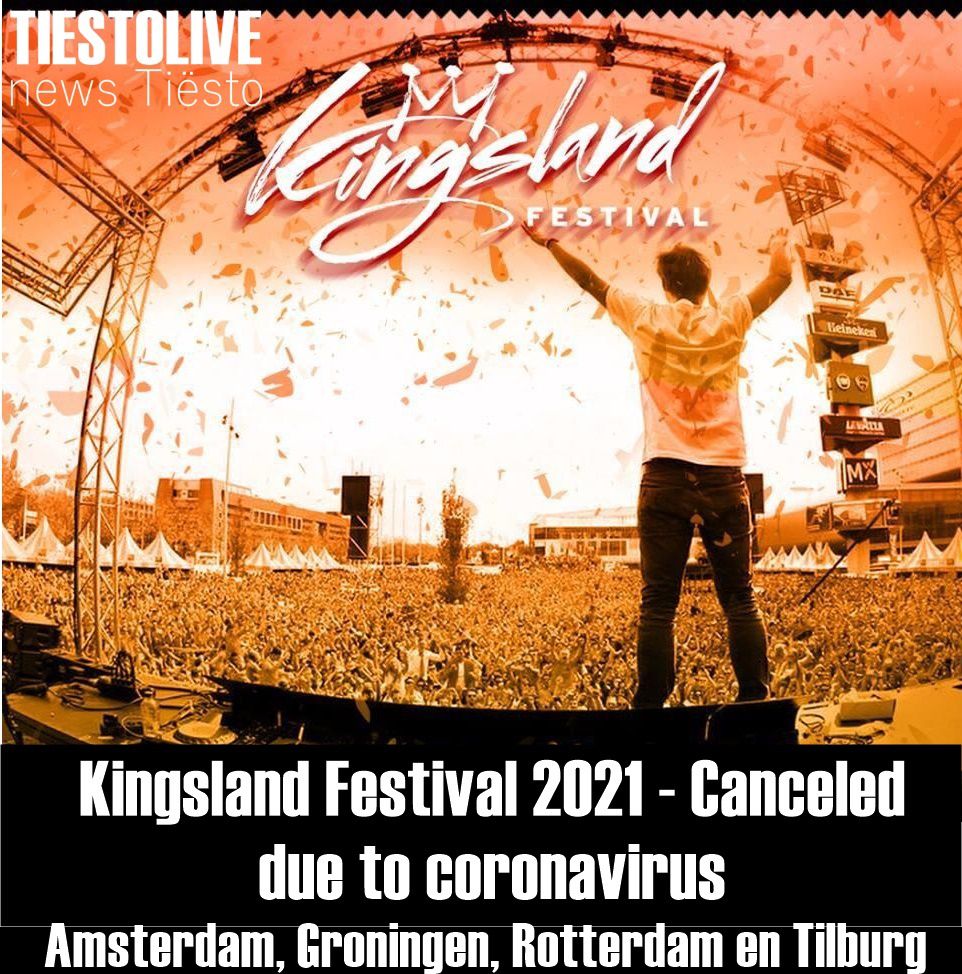 Wordt Kingsland Festival verplaatst? Ja, helaas kan Kingsland Festival in 2021 ook niet doorgaan en wordt het festival verplaatst naar 27 april 2022. Op deze dag zal het festival plaatsvinden in ...
Will Kingsland Festival be moved?
Yes, unfortunately Kingsland Festival cannot take place in 2021 and the festival will be moved to April 27, 2022. On this day the festival will take place in Amsterdam, Groningen, Rotterdam and Tilburg. The ticket you bought is automatically valid for this new date. You will receive a new ticket as soon as we go on sale for this relocated edition in 2022.
Why is Kingsland Festival 2020 being moved again?
Due to the prevailing Coronavirus and the measures taken by the government to prevent its spread, Kingsland Festival cannot take place this year either. After looking at all the possibilities, we tried to organize Kingsland Festival later this year, but due to the current measures surrounding the Corona virus, it is unfortunately not possible.
Can I request a refund of my ticket?
Our beautiful festival world depends on and runs on all kinds of employees, artists, suppliers and freelancers. We would like to ask you to continue to support not only us, but everyone involved, because we need each other now more than ever. By not offering a refund, but moving the festival to next year, we are trying to keep our industry alive so we can continue to toast with you on our King's birthday for years to come. If you still want to request a refund, you can email us at info@kingslandfestival.nl, stating your order number, the city for which you bought a ticket and your bank account number. You can request a refund till March 12, 2021.
I already applied for a refund last year, what should I do now?
If you already requested a refund last year (this was possible until August 1, 2020) and have therefore had contact with us by email, your purchase amount will be refunded before May 27, 2021. So, you don't have to do anything else for this.
When will my refund be paid?
Your refund (ticket price including service costs) will be paid no later than August 1, 2021. This applies to all visitors who request a refund by email between February 12 and March 12, 2021.
Are the same artists performing on the new date?
We do our very best to also program as many of the booked artists for the 2020 edition in 2022. But of course, we move with the times and, when new cool acts are discovered, we will also try to book them at Kingsland. We strive for an at least as good and perhaps even a better line-up than 2020.
I bought my ticket via Ticketswap. What now?
Your ticket purchased on Ticketswap is also valid for the April 27, 2022 edition.
Is your question not listed?
Mail us at info@kingslandfestival.nl. We strive to answer your question as soon as possible.