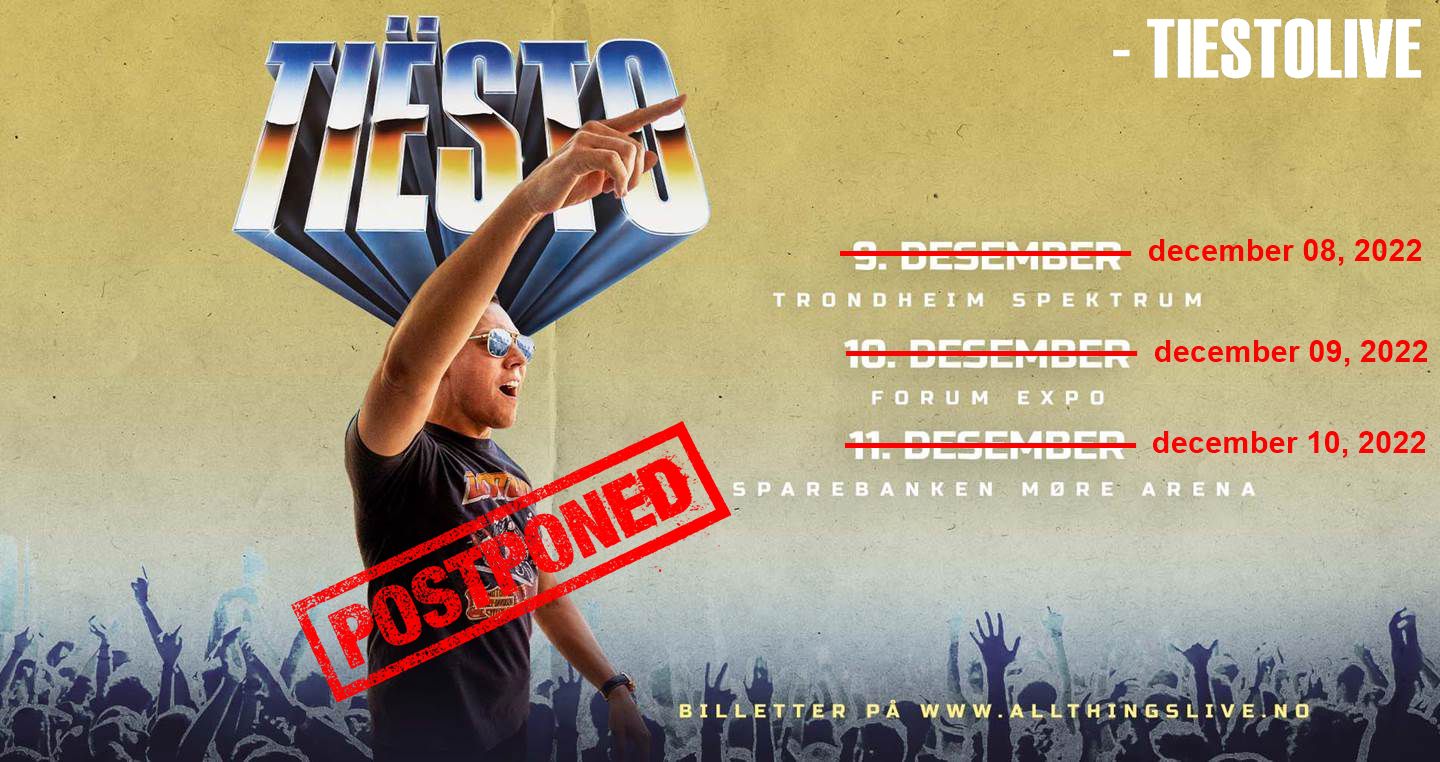 Tiësto date
| Forum Expo |
Stavanger, Norway
december 10, 2021
december 09, 2022
Tickets Standard NOK 695,00
Tickets VIP NOK 1 360,00
Nederlandske Tiësto skulle vært i Stavanger neste fredag, men må utsette turnèen.
10. desember skulle den nederlandske DJ-legenden Tiësto stå på scenen i Forum Expo, sammen med norske Matoma.
På grunn av koronasituasjonen har arrangøren sett seg nødt til å utsette konserten, bekrefter arrangør Øivind Ekeland i en pressemelding.
Konserten blir derfor flyttet til 9. desember 2022 i Forum Expo.
– Dessverre har pandemien satt en foreløpig brems for disse arrangementene nå i 2021, men vi har allerede fått sikret nye konsertdatoer i 2022 og vi har begynt å glede oss, sier Ekeland, som opplyser at konserten er utsolgt:
– Da er det selvsagt litt kjipt, men det er en liten pris å betale at ventetiden bare blir litt lengre. Vi gleder oss i hvert fall enormt til fullsatt konsert og enormt trøkk når det smeller i 2022, sier han.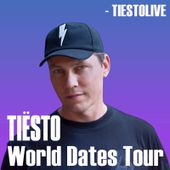 Tiësto - World Dates Tour - - Tiestolive, website Tiesto
Tiësto World Dates Tour link official, price, info and more .. find the photos and video of the concerts on instagram Facebook and the website Tiëstolive shares all links to official sites, no ...
https://www.tiestolive.fr/tiesto-world-dates-tour-dates-concert