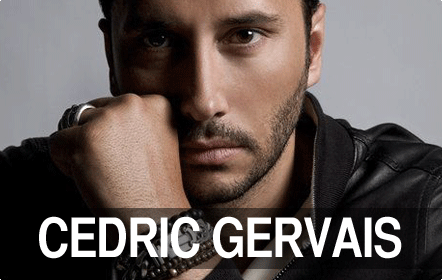 Cedric Gervais Le Marseillais à donné une interview
dans laquelle il dit : (avec la question..)
interview du 25 avril 2012

What's been your best collaborative experience so far?

I'm collaborating with Tiesto right now on a record. Me and Sharam will have a new record as well.
I did a record with Sander Kleinenberg. It's always good collaborating with friends,
people who are on the same page musically.
2éme question
What's next for you? You're working with Tiesto?

Yes, I'm working with Tiesto. I'm remixing Katy Perry at the moment, a new single.
I have many productions coming out right now. I've got six tracks ready to go,
so we're planning the releases now.

--------------
Quel a été votre meilleure expérience de collaboration jusqu'à présent?

Je collabore avec Tiesto en ce moment sur ​​un disque. Moi et Sharam nous auront aussi
un nouveau disque à venir

   J'ai fait un enregistrement avec Sander Kleinenberg. Il est toujours
bon de collaborer avec des amis, des gens qui sont sur ​​la même page musicalement.
2éme question
Qu'est-ce qui est prévu pour vous? Vous travaillez avec Tiesto?

Oui, je travaille avec Tiesto. Je remixe Katy Perry à l'heure actuelle, un nouveau single.  
J'ai de nombreuses productions qui sortent en ce moment. J'ai six pistes prêtes à sortir,
et nous prévoyons les communiqués dés maintenant.
Voici son dernier track "Molly"