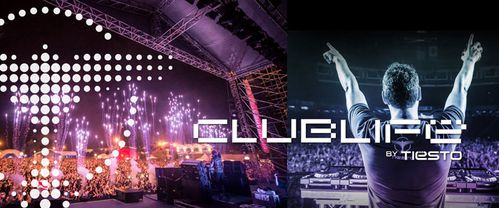 Tiësto 3 news in-ear headphones with Audiofly
coming soon Spring 2014 (april) / name: Club Life by Tiësto
Tiësto avec Audiofly va lancer une collection de 3 minis écouteurs
intitulé: Club Life by Tiësto  / sortie prévu printemps 2014 (avril)
Price: about / environ 30$ - 150$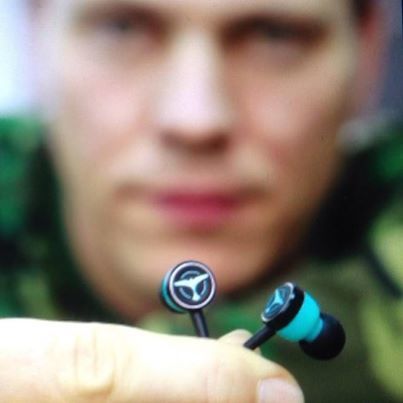 LAGUNA HILLS, Calif., Jan. 7, 2014 /PRNewswire/ -- Audiofly™ - an award-winning innovator
of premium headphones for discerning music lovers and musicians - is pleased to announce
the launch of its new "Club Life by Tiesto" range of in-ear headphones. This exciting range was
designed in close collaboration with Tiesto himself; known globally as the "Greatest DJ of All Time.
" Available in the Spring of 2014, the "Club Life by Tiesto" in-ear headphones will set a new standard
of excellence for music enthusiasts to experience the all encompassing sound of electronic
dance music and yet hear the delicate detail of other genres.

Laguna Hills , en Californie, le 7 janvier 2014 / PRNewswire / - Audiofly ™ - un innovateur primé de
casque haut de gamme pour les amateurs et les musiciens de musique exigeants - est heureux
d'annoncer le lancement de son nouveau " Club Life by Tiesto " gamme écouteurs  dans les oreille .  
Cette gamme excitante a été conçu en étroite collaboration avec Tiesto lui-même; mondialement
connu comme le " plus grand DJ de tous les temps . " Disponible au printemps 2014, le
" Club Life by Tiesto " Les écouteurs intra-auriculaires établira une nouvelle norme d'excellence
pour les amateurs de musique de découvrir le son englobe tout de la musique électronique
de danse et encore entendre le délicat détail d'autres genres .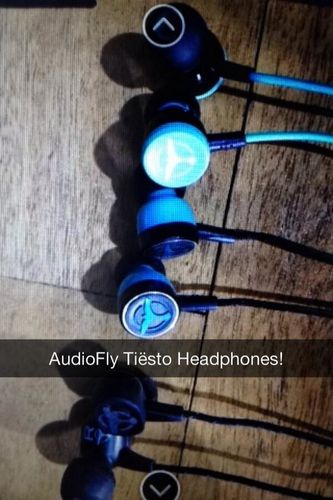 "I travel so much and usually listen to new music on my mobile devices. It's imperative that I hea
r the detail in the music, so when I heard the authentic sound quality and saw the workmanship
of Audiofly in-ear headphones, I knew wanted to collaborate with them to create my "Club Life by Tiesto"
range. I worked closely with Dave Thompson and the Audiofly team to create in-ear headphones
that provide state-of-the-art performance for music lovers who demand the finest in detailed sound.
We paid close attention to long-term listening comfort and developed a roadworthy
Club Life design style," commented Tiësto.
 
«Je voyage beaucoup et souvent j'écoute de la musique sur mes appareils mobiles .
Il est impératif que j'entende le détail dans la musique , alors quand j'ai entendu la qualité sonore
authentique et vu la fabrication de Audiofly dans l'oreille des écouteurs , j'ai voulu collaborer
avec eux pour créer ma gamme " club Life byTiesto " . J'ai travaillé en étroite collaboration avec
Dave Thompson et l'équipe Audiofly pour créer des écouteurs intra-auriculaires qui fournissent
des performances state-of- the-art pour les amateurs de musique qui exigent le meilleur dans
le son détaillé . Nous avons misé une attention particulière à long terme de confort d'écoute et
développé un style de conception club Life " , a commenté Tiësto .

Club Life by Tiesto
In the Spring of 2014, the "Club Life by Tiesto" in-ear headphones will be pre-released to the
millions of loyal Tiesto fans, and then to select retailers around the world. Initially, there will be
three styles to choose from, the first is the ultimate, high-end flagship product, which will be an
advanced hybrid in-ear headphone featuring a balanced armature and a dynamic custom voiced
driver expertly tuned to Tiesto's exacting specifications. It will deliver the utmost in personal full
spectrum sound, long term listening comfort, quality feel and "Club Life" style. The second
roadworthy model offers exceptional sound quality, and noise isolation, and reflects the richness,
design and overall quality of the Tiesto brand. The third is a step up to a quality in-ear headphone,
which features a custom-voiced dynamic driver, noise isolation, and the "Club Life" high end feel,
comfort and trendsetting style.
coming soon...
Club Life by Tiesto
Au printemps de 2014, le " Club Life by Tiesto " Les écouteurs intra-auriculaires sera pré- publié
aux millions de fans de Tiesto fidèles , puis à sélectionner les détaillants à travers le monde
Initialement , il y aura trois styles au choix , le premier est le produit phare ultime , haut de gamme ,
qui sera un hybride avancé dans-oreille avec une armature équilibrée et une coutume
dynamique exprimé pilote savamment réglé aux spécifications exigeantes de Tiesto . Il vous offrira
le summum en son spectre complet personnelle , à long terme de confort d'écoute , sensation
de qualité et de style " Club Life " . Le deuxième modèle de rouler offre une qualité sonore
exceptionnelle , et une isolation phonique , et témoigne de la richesse , de la conception et de
la qualité globale de la marque Tiesto . Le troisième est une étape à un dans-oreille de qualité ,
qui dispose d'un pilote exprimé mesure dynamique , isolation phonique , et le " Club Life
" haut de gamme sentir , le confort et le style futuriste .

à suivre...