Tiësto date
| Trondheim Spektrum |
Trondheim, Norway
december 09, 2021
december 08, 2022
Tickets Standard NOK 735,00
Konserten med Tiësto & special guest Matoma i Trondheim Spektrum har blitt flyttet til 8. desember 2022

Dessverre har pandemien satt en foreløpig brems for Tiësto -konserten i Trondheim Spektrum torsdag 9. desember 2021. Det er en krevende og uoversiktlig situasjon i Norge og verden nå som gjør at turnélogistikken ikke er gjennomførbar og derfor er alle Tiësto-konsertene som skulle gå i Norge flyttet.
Vi ser frem til fest i desember neste år!

NY DATO:
Trondheim Spektrum 8. desember 2022
Alle billetter som er kjøpt til konserten i neste uke vil være gyldige til ny dato i 2022. Billetten du har mottatt gjelder automatisk til den nye datoen, og du trenger ikke gjøre annet enn å møte opp til arrangementet på den nye datoen, med den billetten du allerede har mottatt. Du vil ikke motta nye billetter.
For å få tilbakebetalt billettene dine ber vi deg utfylle skjemaet du finner ved å klikke på denne linken:
https://kundeservice.eventim.no/hc/no/requests/new?ticket_form_id=360001700460
Frist for å be om refusjon av billettene: 7. januar 2022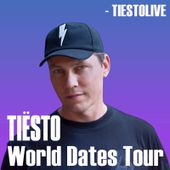 Tiësto - World Dates Tour - - Tiestolive, website Tiesto
Tiësto World Dates Tour link official, price, info and more .. find the photos and video of the concerts on instagram Facebook and the website Tiëstolive shares all links to official sites, no ...
https://www.tiestolive.fr/tiesto-world-dates-tour-dates-concert