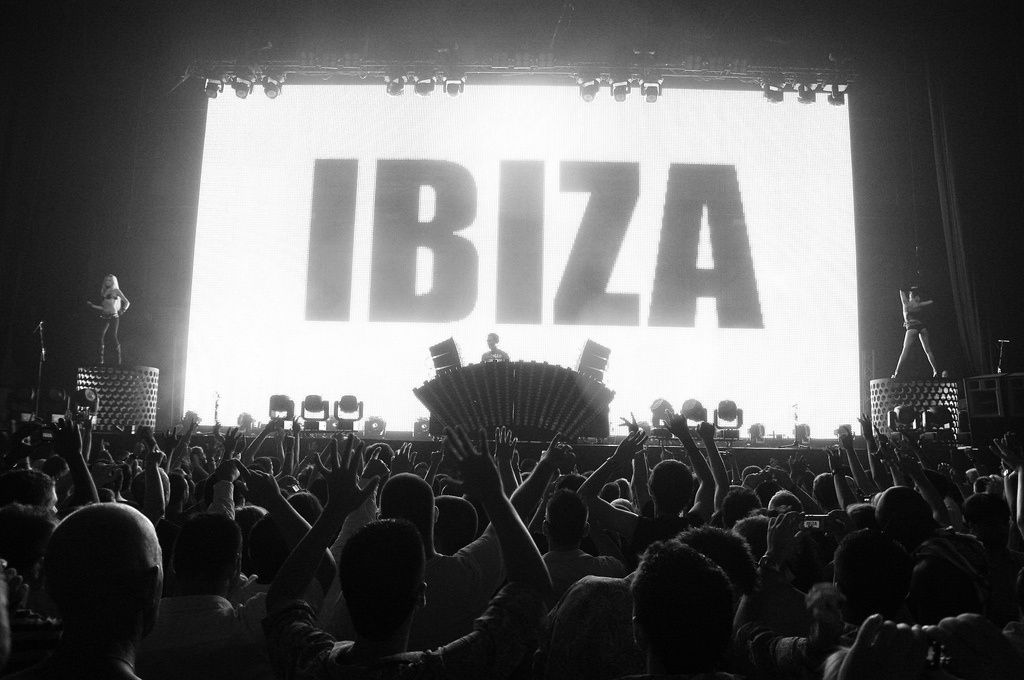 Interview
Tiësto about Ibiza
We have missed you in Ibiza of late, might you be tempted back out there this summer?

No, I'll be too busy focusing on my residency and festival shows.
Interview Tiësto
Hi Tiesto. Can you believe it's July already. How has 2015 been for you so far?
It's been great. Time really flies, especially when you're on the road so much like me!
What have been the best moments for you?
Well, no doubt winning the Grammy for my remix of John Legend's All Of Me is the highlight. There have been other great moments too, like releasing my new mix album Club Life Vol. 4 – New York City and my residency at Hakkasan and Wet Republic In Las Vegas.
You are one of the busiest DJs on the planet. Talk me through a typical week?
There is no typical week, but I guess it involves a lot of time on aeroplanes, playing a few shows a week, speaking with my management about new endeavours and taking care of my label.
You have your two residencies in Vegas now don't you?
I love Vegas so much and I'm there to the extent that it feels like a home to me. I like how from an entertainment and culinary perspective pretty much anything you want is at your fingertips. But on the other side, it's in the desert, so I'm a short ride from solitude.
Do you think the dance scene has peaked in Vegas or is it still growing?
I think it's still growing and you're seeing a lot of different genres hitting the strip. It's not only the big EDM guys playing. Now you are getting some awesome techno and deep house as well.
What do you love most about Vegas?
The fans are unique because ime, Vegas is so much a tourist destination, you don't get so many regulars as much as you get a lot of travelling fans just looking for a great time while they're in Vegas. They always go extra hard.
You landed your first Grammy this year for your John Legend remix. How did that feel?
Of course, it felt great. It was really unexpected though and that made it even better.
How did you come to work with John?
I didn't actually work with John. The way it came about was that I just really liked the song and decided to remix it.
In fact, it was first released as a free download. John liked it and then the track received a full release. So that's the story.
So to Creamfields. You are back with us in August. Were you really down last year after your flight was cancelled and you didn't make it?
Of course. For years Creamfields has been one of my highlights of the summer. So yes, I am extra pumped for this year.
What did you end up doing that night instead of performing?
I don't remember, but it definitely couldn't have matched Creamfields, that's for sure.
Your closing sets at Creamfields are pretty epic. What have you got up your sleeve for this year?
Well, I think my sets have become pretty unpredictable because I'm a fan of so many dance genres and I'm not afraid to drop things fans might not expect in my sets.
Of course there are some tracks you can bet I will play, like some of the classics, but it's really going to be about who I am past, present and future.
Any other big events coming up for you this year?
Sure. I have Tomorrowland, TomorrowWorld and my residencies in Las Vegas.
We have missed you in Ibiza of late, might you be tempted back out there this summer?
No, I'll be too busy focusing on my residency and festival shows.
What do you do when you are not working? Or are you always working?
I'm always working in some way. Though when I do get to decompress it's usually just me hanging out with some friends.
Are you going to catch any acts at Creamfields yourself?
No, with travel and logistics I never get to see any of the performers.
Finally, what is your top festival survuval tip?
Keep hydrated, So obvious, but so important.