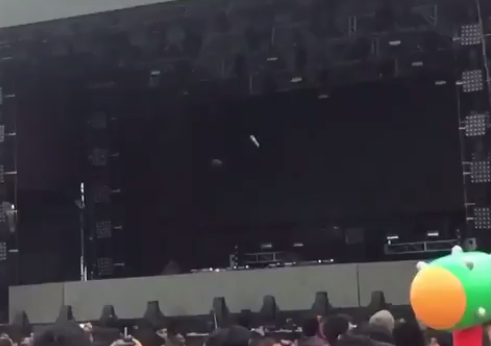 Tiësto canceled his concert
at the last minute !!!
Quand Tiësto annule au dernier
moment un concert !!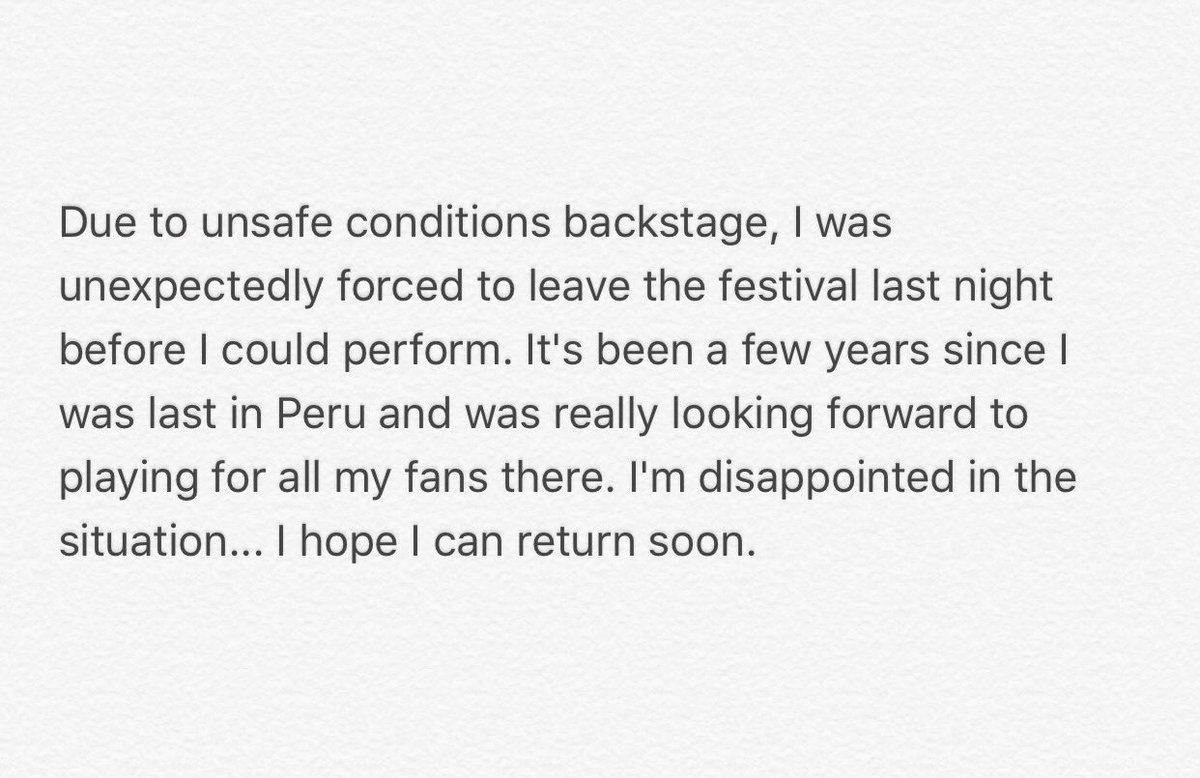 OFFICIAL MESSAGES CREAMFIELDS PERU 2016
Because altercations produced outside the premises by a group of misfits, the personal safety of DJ Tiesto artist decided to withdraw from the event.
We very much regret that an artist Tiesto quality has been unable to appear because of people outside the event.
Debido a altercados producidos fuera del local por un grupo de desadaptados, la seguridad personal de DJ TIESTO decidió retirar al artista del evento. Lamentamos mucho que un artista de la calidad de Tiesto no haya podido presentarse por culpa de personas ajenas al evento.

Un groupe de jeunes ont voulu forcer et rentrer au festival par l'arriere en forcant les barriere qui donnaient sur la scene dj... Tiësto à décidé de pas faire le concert par securité...
We want to answer the most frequently asked questions about yesterday's episode:
1. Tiësto was in the Festival?
If I Tiesto and his team were at the festival
2. What was the reason for his abrupt withdrawal?
There was a group of misfits trying to enter the festival by the walls behind the stage.
The effort and planning our security team prevented those people could enter.
Unable to enter expressed frustration throwing objects at our securities.
The personal safety of Tiesto decided that the situation was dangerous and left the festival without prior coordination.
3. Because they did not announce that Tiesto was not going to play?
Because we were trying to return the artist as this incident was an isolated case that had been quickly controlled.
That's why we ask Blasterjaxx to lead after his set to have the possibility Tiesto closure.
We very much regret that a group of people who definitely do not appreciate or respect the electronic scene we have had these problems
Queremos responder las preguntas mas frecuentes sobre el episodio de ayer:
1.- Tiësto estuvo en el Festival?
Si Tiesto y su equipo estuvieron en el festival
2.- Cual fue el motivo por su abrupta retirada?
Habia un grupo de desadaptados tratando de ingresar al festival por los muros detrás del escenario. El esfuerzo y planeamiento de nuestro equipo de seguridad impidió que esas personas pudieran ingresar. Al no poder ingresar expresaron su frustración lanzando objetos a nuestros seguridades. La seguridad personal de Tiesto decidió que la situación era peligrosa y se fueron del festival sin previa coordinación.
3.- Porque no anunciaron que Tiesto ya no iba a tocar?
Porque estuvimos tratando de que el artista regresara ya que este incidente fue un caso aislado que habia sido controlado rapidamente. Es por eso que le pedimos a Blasterjaxx que adelantara su set para tener la posibilidad que Tiesto cierre.
Lamentamos mucho que por un grupo de gente que definitivamente no aprecia ni respeta la escena electronica hayamos tenido estos problemas