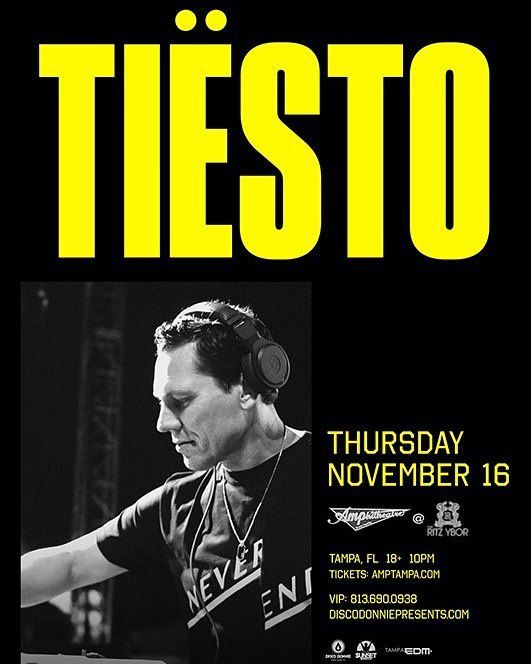 Tiësto date
| The RITZ Ybor |
Tampa, FL
november 16, 2017
Tickets on Sale Thursday 10/12 @ 12pm est
Tiësto - The Ritz Ybor - Thursday, November 16, 2017 - Amphitheatre Event Facility
What is an AMP Insider? AMP Insiders are kept up to date on all upcoming shows and contests at The AMP. Every week we send out a newsletter jam packed with all the lastest events to hit The ...
http://amptampa.com/events/tiesto-the-ritz-ybor-thursday-november-16-2017/
The RITZ YBOR | Tampa's Premiere Events Venue | 1503 EAST 7TH AVENUE | TAMPA, FL 33605 | (813) 247-2555 | Ybor City
Tampa's premier special events and concert venue. The venue boasts over 17,000 SF, four distinct rooms, full service bars, a state of the art lighting system and an extensive caterers prep kitchen ...