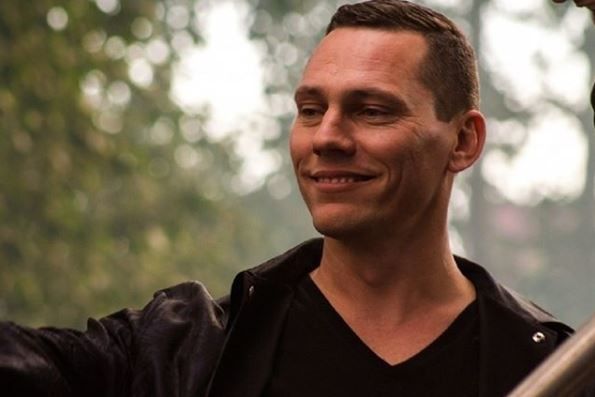 Tiësto interview for Independent

" I feel like I've proven myself so I don't have that pressure, but I know the younger guys can be really nasty to each other "

Source https://www.independent.co.uk/
We caught up with Tiesto to talk about the new track, his thoughts on the current dance music scene, and plans for what will doubtlessly be another huge year...
Hi Tiesto! So let's start with 'Jackie Chan' - it's very different to what you've done before... how did the collaboration come about?
It's another very different track for me, and I got to work with the coolest artists in the world – Post Malone is the hottest artists right now, so that was great.
I was already friends with Post and we were together in the studio in LA. Preme had a different version of the track, which is also on his album, and when Dzeko and I heard it we thought we should make something fun out of it. Post Malone's voice is so cool, and we found this guitar riff underneath, and it gave the whole track a completely different vibe.

What do you look for in a vocal feature?
Something powerful – effortless. With guys like Aloe Blacc, Post Malone… they don't seem to have to try very hard. Post's voice carries the track, it doesn't really matter what he's singing. You just have to add a couple of layers.

You're turning 50 next year and are showing no signs of slowing down - how are you feeling about that?
I'm not thinking about it at all! I was on stage the other day and from the second I went on to the last moment, the crowd was going crazy, it went off, and I was like… "I feel like I'm still 25!"

If I look at my life for the last 25 years, I've been partying and hanging out in clubs, and everything looks very young, so I guess that keeps me young too. And I look after myself… I try to eat healthily. I still drink too much. But when you do what you love, you never really get tired.

You've fulfilled this reputation as the 'Godfather of EDM' in more way than one – younger DJs like Martin Garrix have praised you for being a great mentor… but do you ever feel competitive with new talent?
I feel like I've proven myself so I don't have that pressure, but I know the younger guys can be really nasty to each other. All DJs, really, it's the same as with other musicians, but I think for me it's different because no one sees me as a competitor-

- You're just at the top
[Laughing] I don't know about that. I just do my thing, I leave the ego out of it, and I think that's why I get on with people and can smooth things out between them.

It's become a pretty crowded field in the past five years…
Yeah, and to keep your identity is hard because there's so much competition, more than ever, and it seems to be easier now to break as a DJ.

It must be hard to form any identity at all as a DJ when you're behind a deck the whole time?
Definitely, yeah, but then the beauty on the other side of that is you can reinvent yourself much more quickly than if you're a band, where if you evolve too much then fans complain. If you look at my career, 'Jackie Chan' is different to anything I've done before, and I have a few tracks like that.
Albums are not that relevant anymore, I don't think people have that attention span, so I like to release singles and EDM festival bangers, things that aren't really radio friendly – but they're great for my live sets. It's been a while since I had a hit like 'Jackie Chan', it feels good!

Do you feel as though you have to be aware of current trends and scenes outside of dance music as well?
Yeah, absolutely, but I still want to keep it all dance music. I don't want to make pure pop music or trap or anything. Calvin Harris is a great example of reinvention and staying on top – he did the album [Funk Wav Bounce Vol. I] and then came back with a Dua Lipa track which was straight-up dance music.

You've spoken previously about dance music needing to 'move on', do you feel the same way now?
Dance music has always had these really good periods and then got stuck. I remember the progressive days with Sasha and those guys – everybody got stuck there and it was kind of boring, and then it came back up. You have to avoid looking at the chart​s and just make what you love.

Your live shows are pretty legendary, how do you keep things fresh for each set?
I think the reason they're still interesting is because it's always on the fly – we never have a pre-programmed set. I know what I can play, but I always feel the vibe of the crowd. If you have a pre-made mix, half the crowd already knows what's coming, and it takes away the surprise!

What else have you got planned this year?
I'm working on a lot of stuff now that I hope will give me opportunities to work with different artists. When you work with someone like Post Malone, it's easier to approach other people.

When you look at the list of 'Richest' or 'Top' DJs you'd struggle to find a female DJ on there… are there any that you like coming up at the moment?
Dance music used to be a very male-dominated thing, I think because it was a technical which meant it was harder for women to get involved. And now more women are coming through which is really cool – especially in the techno scene you've got amazing DJs like Nina Kravitz… I saw Amelie Lens in Belgium, she's great too.
It's brilliant for dance music: I love women DJs because I think they have a different approach in how they mix, and their sets… and they can do seven things at the same time!

Who would be your ideal artist to collaborate with?
I always want to work with someone who's talented and can add something different to the track I'm working on. It doesn't really matter to me if they are famous or up-and-coming.