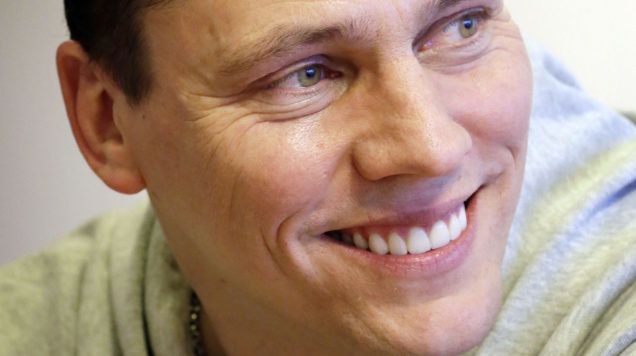 Tiësto interview
he talks longevity, Drake collaboration,
whether that Avicii ID is real and wedding
Being in the presence of a legend can sometimes be intimidating
But sitting down with Tiësto feels like that catch up with someone you haven't seen in a long time; it's as if the gap between now and the last time you saw each other never actually happened because of how easily the conversation flows.
The moment I sit down with the EDM legend in his private suite at one of London's swanky hotels I'm made to feel comfortable from the jump. Asking me about my tattoos and what inspired them, he's impressed by my love and dedication to music as he stares at the portraits of Barry White, Marvin Gaye, Prince, Michael Jackson and Stevie Wonder inked on my arm.
"Where's the one of Tiësto?" his manager jokes. I burst out laughing, as does Tiësto, and I reply, "I've only just met him, at least let me speak to him first before I take a trip to the tattoo parlour."
Here to talk about his new single "Jackie Chan", which features Dzeko, Post Malone and Preme, I hit him with the hard questions first. Why Jackie Chan and not Bruce Lee or Jet Li?
"He's a legend," he begins with a huge smile on his face. "Bruce Lee's a legend too but I feel like Jackie Chan is more well known."
Wait, what did he say? He thinks Bruce Lee isn't as well known as Jackie Chan, surely not?
"Okay, you're right," he admits, "but Bruce Lee is more serious and Jackie Chan is more fun and that's what this track is, it's fun and it totally came out of nowhere."
This isn't the first time Tiësto has collaborated with a Hip Hop artist, back in 2011 he did a record with Busta Rhymes called "C'mon (Catch 'Em By Surprise)". But right now it seems he's definitely steering his sound in the direction of rap and trap more than ever before, especially after his last track was "Boom" with Gucci Mane, one of the leaders of trap music, the original trap music.
"I'm definitely more influenced by rap right now because I pretty much live in America," Tiësto explains. "I spend a lot of my time in Las Vegas so you find yourself more influenced by your surroundings, right?
"But I feel like 'Jackie Chan' isn't really a rap track because Post Malone is singing and Preme is singing. With the Gucci Mane track the instrumental was made in a way so it was easy for him to come up with some lyrics for it. So I like to work with Hip Hop artists but only when it really works with what I'm already doing."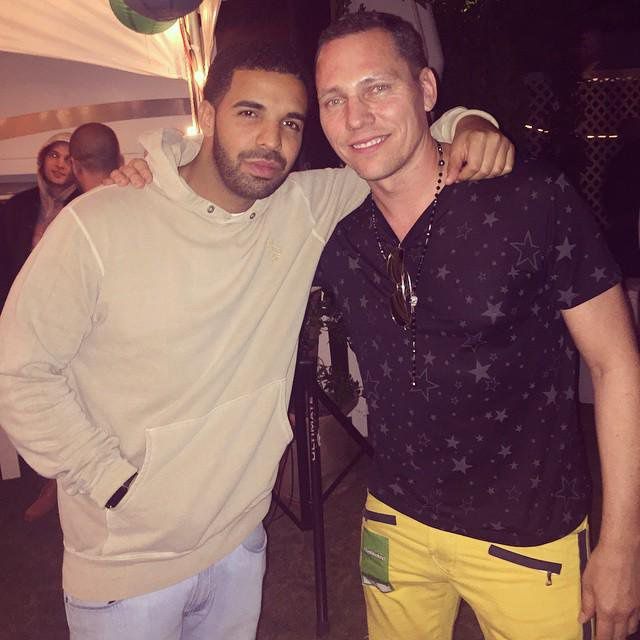 For those unfamiliar, Preme used to go by the name P Reign and is a part of Drake's OVO Sound camp. So with that connection there, a long shot as it may be, I had to ask Tiësto if there will ever be a collaboration with Drizzy.
"I've spoken to Drake about it," he said, much to my surprise. "I've known him for a couple of years. Preme is Drake's best friend so they're always hanging out together.
"I talked to Drake two days ago and he said he's finishing off the new album and after that he said he's open for a collaboration so we'll see. I met him a couple times before Preme and he always said to me, 'Tiësto, I want to do a world tour with you.' I think that could be amazing. We could have our separate stages and then mix it together."
Now when we talk about longevity, especially in the music industry, it's not always an easy thing to achieve. There are a lot of one-hit wonders and fly-by-night artists who are here for a couple of years but then fade into the background when they struggle to put out a follow-up hit. Tiësto is not one of those artists.
Joining the likes of The Rolling Stones, LL Cool J, Beyoncé, U2, Prince, David Bowie and many more, Tiësto has learned how to manoeuvre his way through an ever changing industry, staying relevant in the process. But how has he managed to do it for 25 years?
"I think it's all about being open to change, to evolve and try new things" he admits. "By all means be happy and grateful for the past, but don't dwell on it. You don't want to be stuck in how it used to be, I think you always have to evolve.
"That's the beauty about DJing. You can always change, every day you can reinvent yourself. That's what I love about DJing."

Often referred to as the Godfather of EDM, which comes from him being on the scene since the early '90s, and from him introducing the world to new sounds and new songs while also soundtracking so many peoples lives and most memorable experiences, but what does he think of the title?
"I take that lightly," he says modestly. "Godfather sounds maybe a little too gangster, I think what they mean is that I'm more like a mentor. A lot of the young kids look up to me and what I've done in my career and they ask me for advice.
"For some reason all of the young artists, they all come through me, because I have my radio show as well. Sometimes I play their music on the show and then they start getting more traction. So I've seen pretty much everyone coming up in the last 10, 15 years."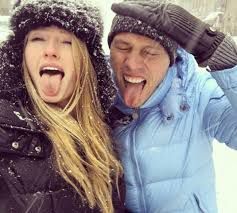 Life is good for Tiësto right now. Forbes estimate his earnings for last year at $39 million, he's got a new single out that is being playlisted everywhere, and he's getting married soon to his longtime partner, model Annika Backes.
But here's a question: who's going to DJ at the wedding of one of world's most famous DJs?
"I think Marshmello could be a good candidate," he says laughing after the famous DJ/producer, who recently released the track "EVERYDAY" with Logic, actually tweeted Tiësto to throw his hat in the ring when he heard the news that he was getting married.
"I think because the crowd at my wedding is going to be so diverse I'm going to need a couple of DJs who can play a bit of everything. So essentially I need a couple of party DJs.
"On my birthday I actually had Lil Jon playing, and he's an amazing DJ. He feels the crowd and plays Hip Hop and dance music and I really enjoyed it. So maybe Lil Jon."
Before I leave Tiësto to continue enjoying his extraordinary life there's one question I need to know the answer to. In fact, scratch that. It's not so much me that needs to know the answer, it's his fans, and fans of dance music in general, who have been trying to solve a certain mystery involving the Dutch DJ for quite some time now.
An ID emerged a few years back titled "Generations" - an ID is used as a placeholder in tracklists and set lists for unknown track information, such as the title or artist - and it was said it was a collaboration with Avicii. However, the authenticity of the record has always been questioned by insiders and fans alike, with Tiësto also adding fuel to the fire by apparently claiming it to be a fake but then still playing it in his sets.
So which is it, is it real or fake?
"The song is real," he admits with a grin on his face bigger than the chandelier above our heads. "I've actually got two songs with Avicii but we never finished them. We did a couple of studio sessions together but for some reason we just never finished them or weren't happy with them. I think with the 'Generations' one we actually lost the whole file at one point.
"I had good contact with Avicii at the beginning of his career but when he became really big and famous we lost touch a little bit because he was always touring and I was always touring."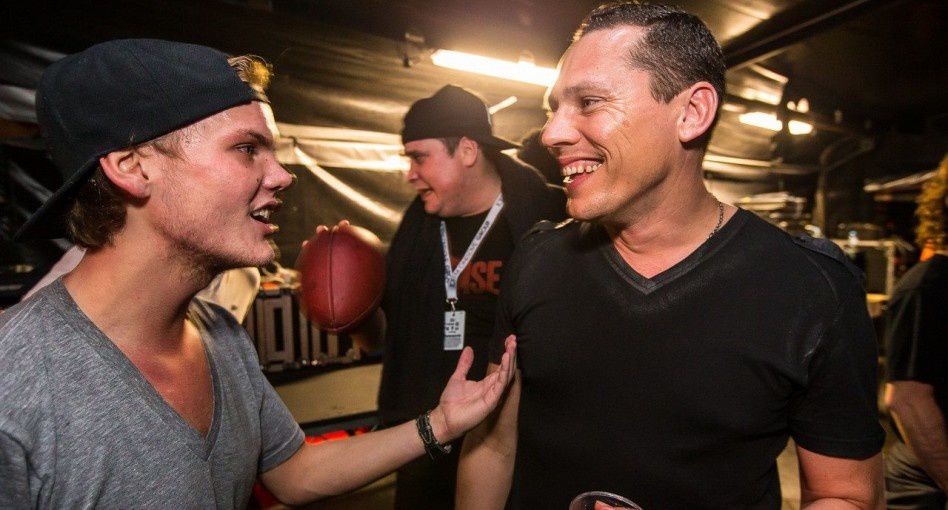 Avicii & Tiesto - Generations (RIP) HD
New Acicii & Tiesto - Generations Preview RIP. avicii, Avicii, Tiesto, Sebastian ingrosso,, steve angello, swedish Tiësto "Steve Angello" "Sebastian Ingrosso" Remix Sensation Luke Eric Trance ...