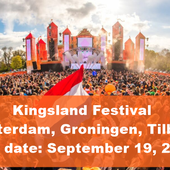 Kingsland Festival, Amsterdam, Groningen and Tilburg - New date: September 19, 2020 - √ TiestoLive - News Tiesto
Kingsland Festival, Amsterdam, Groningen and Tilburg New date: September 19, 2020 September 19 replaces April 27, due to coronavirus line up and info, coming soon... Dear compatriots, First of all ...
http://www.tiestolive.fr/amsterdam-groningen-and-tilburg-new-date-september-19-2020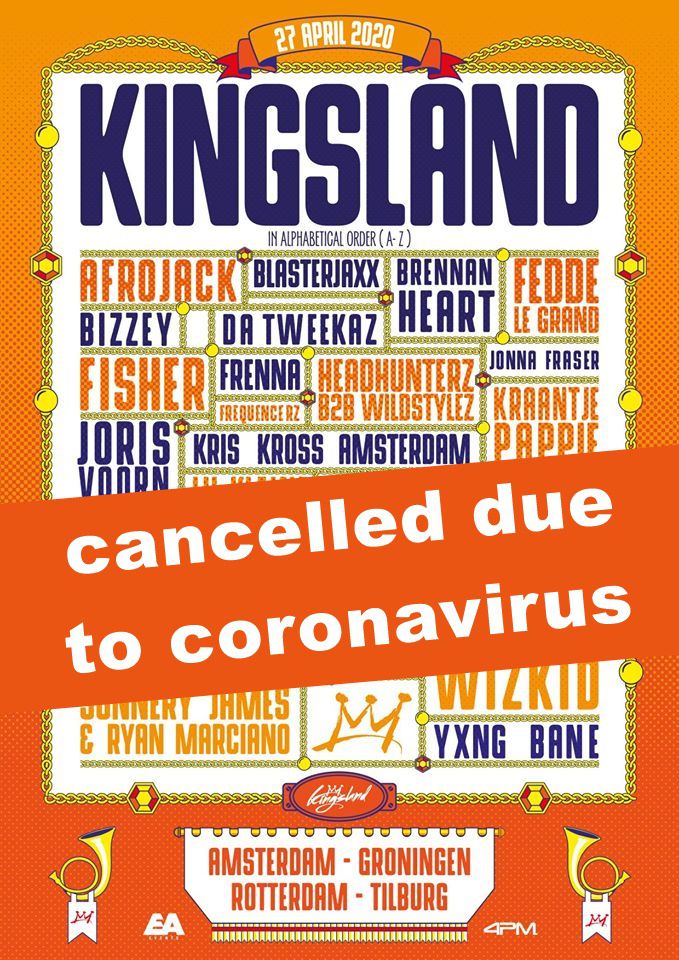 ⚠ Kingsland Festival in Netherlands,
cancelled due to coronavirus ⚠
Dear Kingsland Friends,
The Dutch government has just announced that the current measures regarding the Corona virus will be extended, meaning that Kingsland Festival will not be able to take place on April 27th 2020. That is a huge disappointment for you, as loyal Kingsland visitors, but also for us as organization. For months we have been working extremely hard to give you a great King's Day, but nothing is more important than the health of our visitors, artists and employees.
As we said before: Together we are Orange and together we are strong. This has been our motto for the past 7 years, is more relevant than ever and something our country can hold on to in these times.
We understand that you have many questions. We are currently working hard to find a suitable solution with all authorities and parties involved. We ask for your understanding and patience, given the exceptional situation. More information will follow soon. All ticket buyers will be personally informed (via email).
The day that we are going to be Orange together comes back, we promise! Look after each other 🧡
Love,
Kingsland Festival
Als eerste op de hoogte van al het nieuws rondom het grootste Koningsdag festival van Nederland en verzekerd zijn van een ticket? Pre-registreer je dan nu!