Tiësto at Mezz - Breda 20.01.2012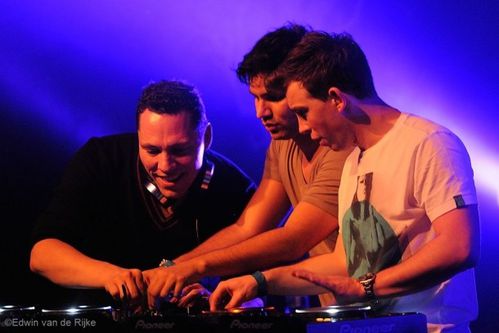 Tiësto le 20 janvier à fait un passage dans sa ville natale
de Breda au Pays Bas lors de la nuit de la culture
Pour l'occasion Tiësto à reçu deux nomination
 pour son oeuvre entiére et sa carriére:
Tiësto receives the lifetime achievement award from the city of Breda for his
artistic identity,said Deputy Mayor Wilbert Willems of culture.
Traduction:

Tiësto reçoit le Lifetime Achievement Award de la ville de Breda pour son identité
artistique, a déclaré le maire adjoint Willems Wilbert de la culture.
...........................................................
La prochaine distinction est remise lors de l'année des43 ans
 entre dans le trésorier du comté et donc il reçoit: 
Tiesto was also awarded honorary citizenship by the province of Brabant.
traduction:
Tiesto a également reçu la citoyenneté honoraire de la province du Brabant.
interview