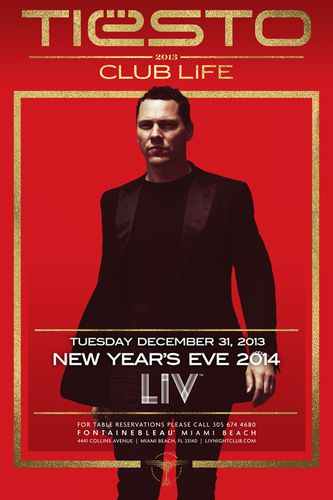 Tiësto - New Year's Eve 2014
Liv Night Club - Miami, FL
31 décember 2013
album photos tiesto Liv, click here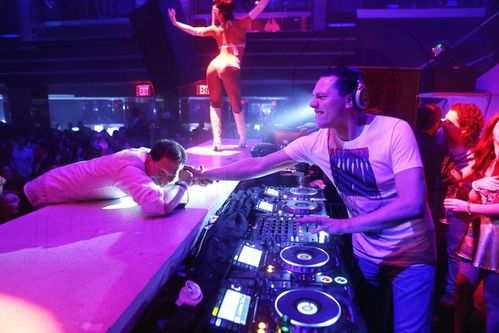 A lot of lower-income fans of yours are freaking out about the $50,000 ticket
price of the upcoming NYE show at LIV. Obviously, that's the highest available
price for a table, but you've been known to play some big ticket shows.
Is there such a thing as too high a price for what you do?

The most important thing for my fans to realize is that I don't control ticket prices,
but I always give 100 percent to make sure everyone will have the best time of their lives,
regardless of the price. I make sure to play all different types of shows from intimate
spaces to big clubs to festivals, so that everyone gets the chance to see a Tiësto show.