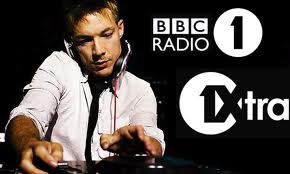 Tiësto
mix exclusif on
Diplo and Friends
BBC radio 1
22 september 2013


Download: Uploaded, Rapidgator, MixCloud, Zippyshare
Hour 1

01  Tiesto & Nari & Milani & Delayers - Move To The Rhythm 
02  Pryda & Dvbbs & Eitro - We Know Human Layers (Ken Loi Edit) 
03  Martin Solveig & The Cataracs feat. Kyle - Hey Now (Schoolboy Remix) 
04 Osen & Baha - The Warrior (Lush & Simon Remix) 
05 Capital Cities - Safe And Sound (Dzeko & Torres Digital Dreamin Remix)
06 Autoerotique - Play It Again [DIM MAK]
07 Dannic - Viper Be Good To Me (Jack Eye Jones Jam Hot Mash-up) 
Ignazio (3.9k) track misspelled Dannic vs. Chris Malinchak
Viper Be Good To Me (Jack Eye Jones Jam Hot Mash-up) 
08 Dave202 - House Of House
09 Alesso & Dirty South feat. Ruben Haze - City Of Dreams (Dash Berlin Rework)
10 Example - ID 
11 Firebeatz & Bobby Burns vs. Bruno Mars - Locked Out Of Ding Dong
(Christopher Ramirez & Kevin Jay Mashup) 
12Florence And The Machine - I Love All Sweet Gold Incredibly Epic Happiness 
Hour 2
13Kim Cesarion - Undressed (B3TA Remix)
14 Imagine Dragons - Radioactive (dBerrie Remix)
15 Sgt Slick - Just Keep Rocking 
16 Tiesto, Showtek & Like Mike - Chattahoochee Hell Yeah (Tigran Oganezov Mashup) 
Ignazio (3.9k) track misspelled Tiesto & Showtek vs. Dimitri Vegas & Like Mike -
Chattahoochee Hell Yeah (Tigran Oganezov Mashup) 
17Proj3ct - Keep On Rocking 
18 SAVOY & Heather Bright - We Are The Sun (Sick Individuals Remix) 
19  The Aston Shuffle - Can't Stop Now (Matisse & Sadko Remix)
20 Abel Ramos, Zedd & Hard Rock Sofa - Latex Spectrum Blow Up (Jose De Mara Mashup) 
21 Nicky Romero & Sunnery James & Ryan Marciano feat. Fast Eddie - S.O.T.U. (Sound Of The Underground) 
22 D.O.D - Bananas 
23 Deorro - Crank It Up 
24 Dachstein - Savage Skulls 
25 Sidney Samson & Leroy Styles - Y.L.B. 
26 Crystal Fighters - Wave (MOTi Remix) 
tracklist : 1001 trackist
The king is in the building this Saturday night on Diplo and Friends with an exclusive
2 hour mix. Tiësto will grace your ears for 2 uninterrupted  hours of heart pumping, body
thumping, electronic dance music! He's taken some time away from selling out stadiums
across the world to put together a mix of tracks he wouldn't normally play in a live set.
Expect the unexpected from the king of trance.
Tiësto sera dans Diplo and Friends le radio show de Diplo ce dimanche 22 septembre.
Tiësto avait dit vouloir des tracks qu'il mix pas en temps normal dans ses lives...
Sunday 22 september 2013
Show Airtimes:
UK GMT: Sunday 1AM – 3AM
US EST: Saturday 8PM – 10PM
US PST: Saturday 5PM – 7PM
info: Maddecent.com