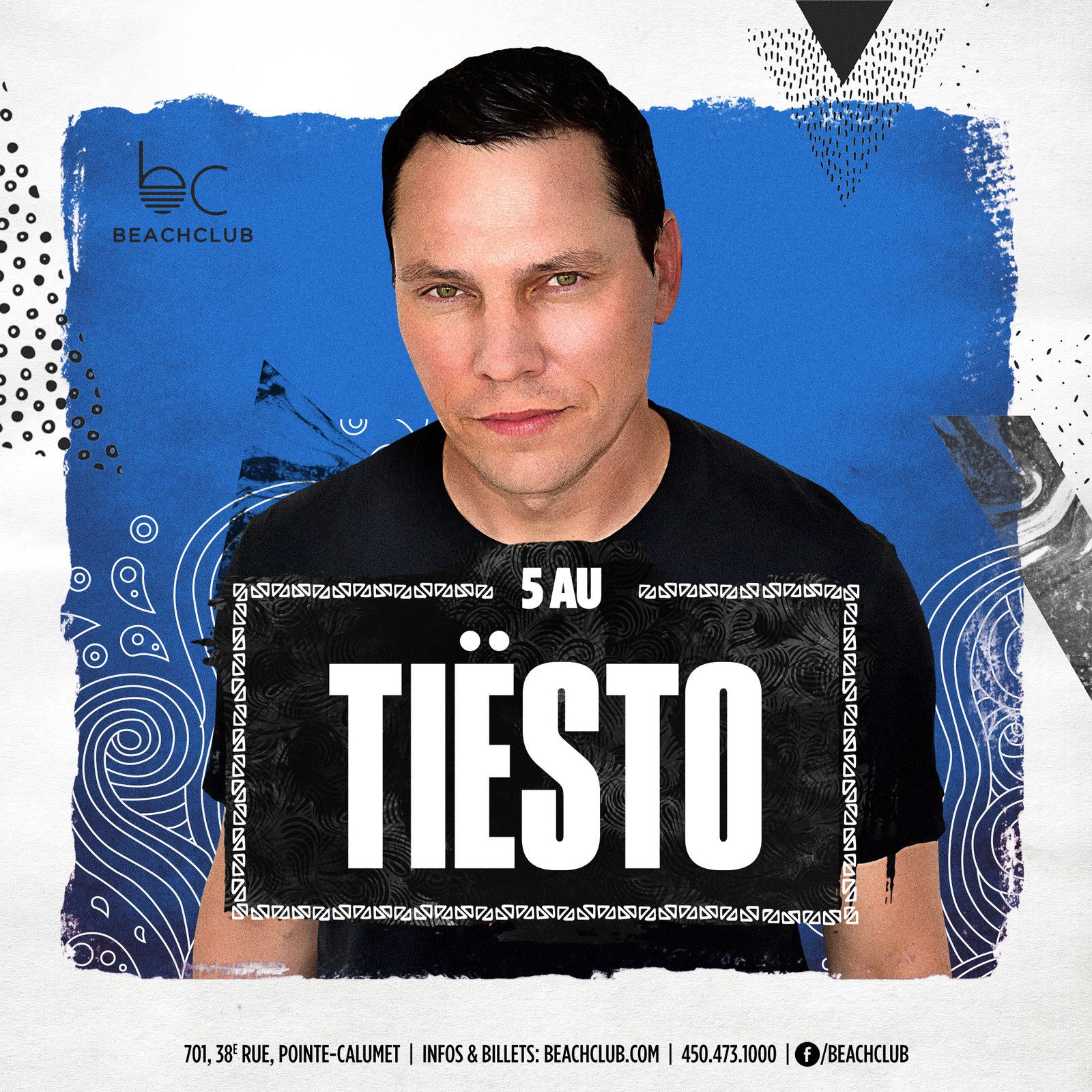 Tiësto date
| Beach Club |
Pointe-Calumet, QC, Canada
august 05, 2019
The first 1000 tickets will be on sale Saturday at noon,
on beachclub.com/tickets, starting at $30 + taxes.
Les 1000 premiers billets seront en vente samedi à midi
surbeachclub.com/tickets, à partir de 30$ + taxes.
Tiësto sera au Beachclub le 5 août prochain.
CONCOURS TIËSTO
1- Aime et identifie 3 amis avec qui tu veux gagner une expérience VIP pour 4 personnes.
2- Mets-toi participant à l'événement : bit.ly/TiëstoBC1, présenté par @budlightliving & @videotron
3- Suis @beachclubmtl sur Instagram.
On te rembourse si tu gagnes, alors n'attends pas avant d'acheter tes billets ! -
TIËSTO CONTEST
After an incredible performance at Escapade Music Festival, @tiesto is back at Beachclub on August 5th.
1- Like and tag 3 friends with whom you want to win a VIP experience for 4 people.
2- Mark yourself attending to the event : bit.ly/TiëstoBC1, presented by @budlightliving & @videotron
3- Follow @beachclubmtl on Instagram.
We'll pay you back if you win, so don't wait before you buy your tickets ! #beachdayeveryday
TiestoLive - News #Tiësto (@tiestolive.fr) * Instagram photos and videos
2,000 Followers, 385 Following, 1,684 Posts - See Instagram photos and videos from TiestoLive - News #Tiësto (@tiestolive.fr)