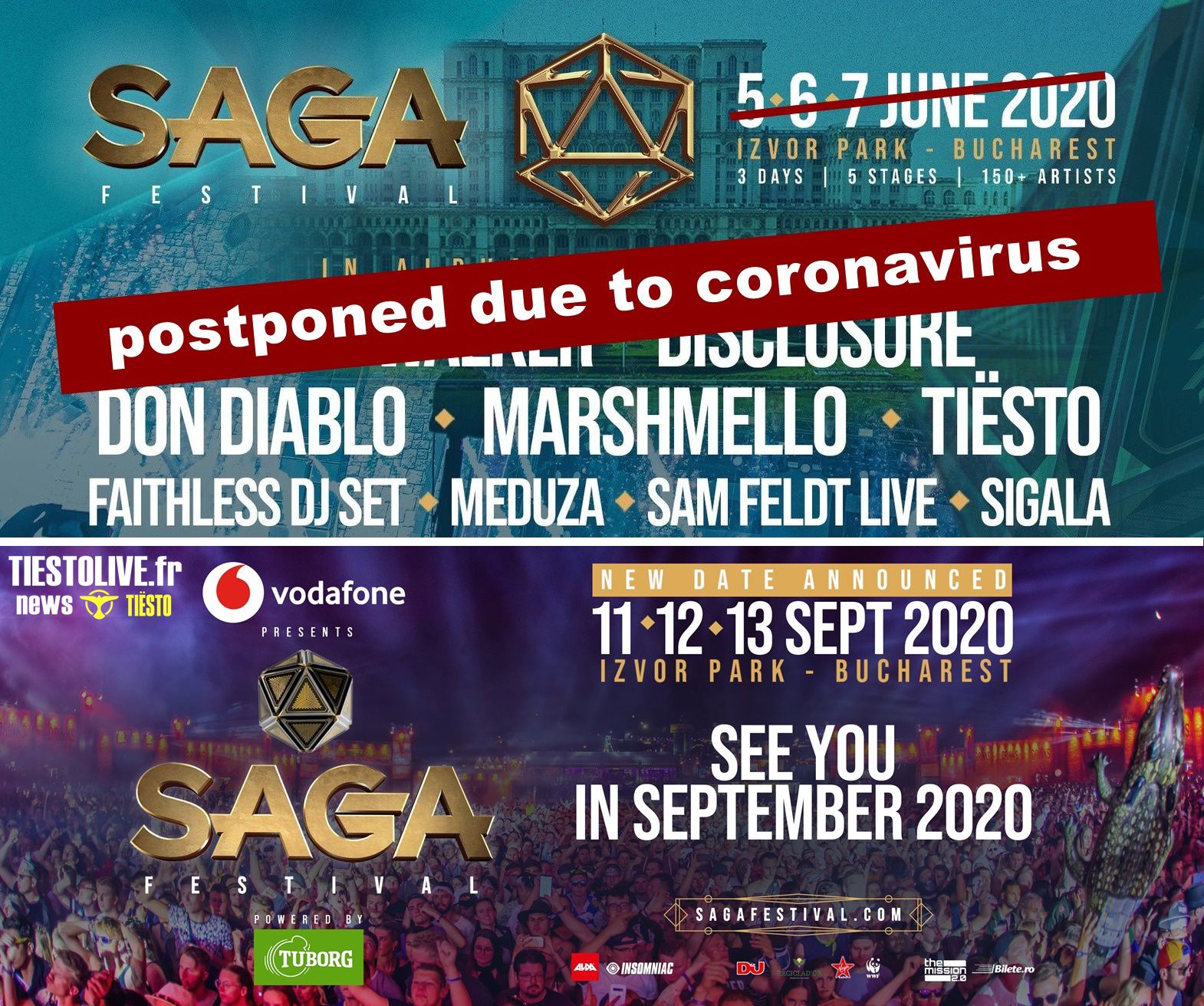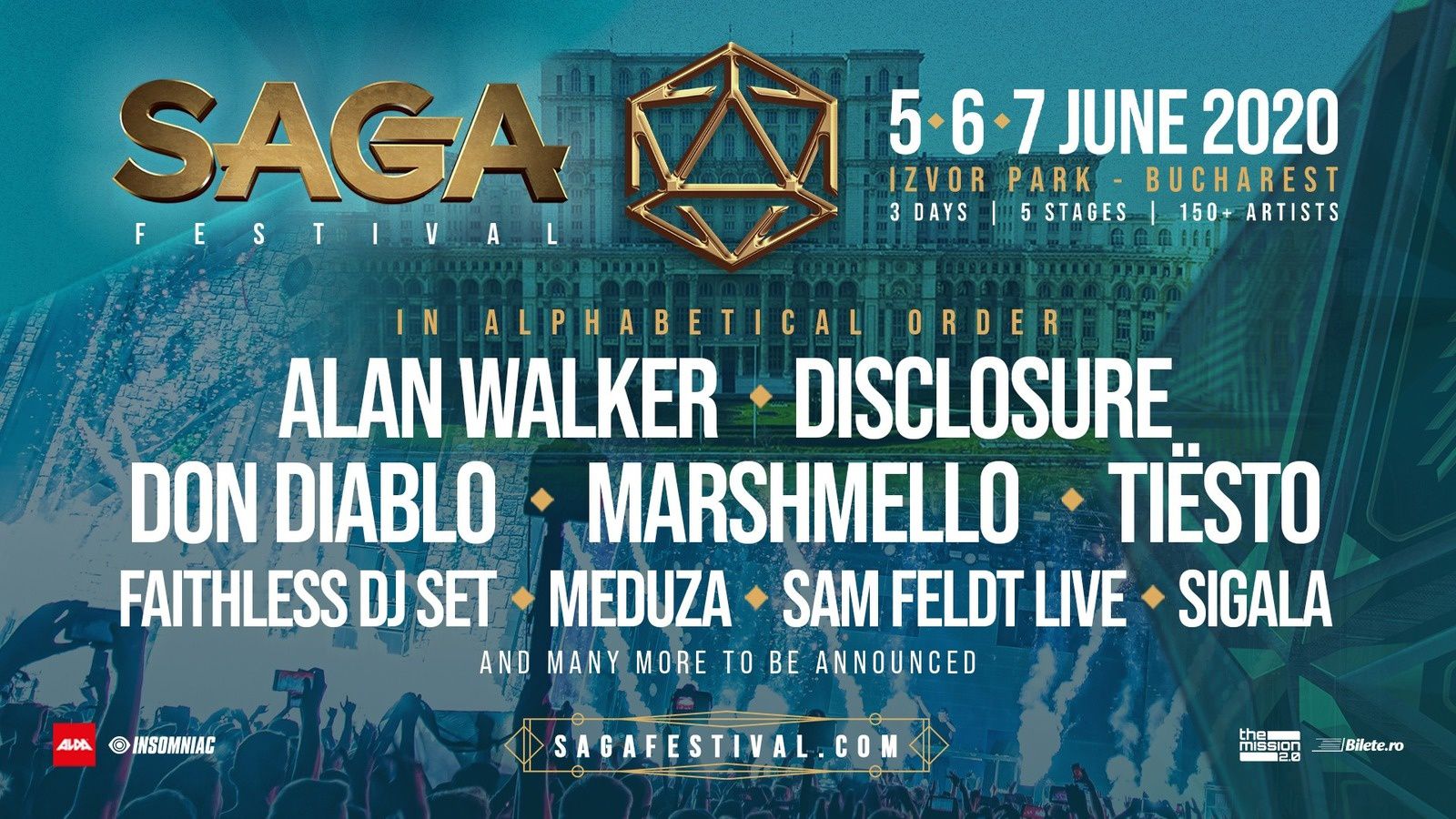 Tiësto date
| SAGA Festival |
Bucharest, Romania
june 5/7, 2020
September 11/12/13, 2020
Tiesto, not confirmed for the new date
Dear Adventurers,
After weeks of discussions, input and direction from state and local authorities, and with a full focus on the safety of our community, we have made the decision to unite with you in September 2020 in Izvor Park.
Postponing to September this year is the best option for SAGA Festival. It will be an immense moment of celebration in the very heart of Bucharest and preparing for that energy will keep us working tirelessly until opening day to give you the best weekend of your life.
We are very pleased that we have been able to secure new dates for SAGA Festival in Izvor Park on 11, 12 and 13 September 2020. All tickets for the June dates will remain valid for the rescheduled September dates. The soon to be announced lineup may be slightly different due to artist scheduling, but we assure you that it will be up to ALDA and Insomniac standards. We do know already that we have an amazing surprise act added to the line-up, which will also be announced soon.
For those who unfortunately cannot join us in September, ticket holders will be notified by email at a later time on subsequent steps to take.
Thank you for your patience and continued support. Knowing that we will all unite soon and build memories together makes us happy under the current circumstances. We look forward to seeing you all in Izvor Park in Bucharest this September.
Allan Hardenberg
CEO, SAGA Festival