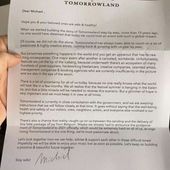 ⚠Tomorrowland Festival, Belgium 2020, cancelled due to coronavirus ⚠ - √ TiestoLive - News Tiesto
⚠Tomorrowland Festival, Belgium 2020, cancelled due to coronavirus ⚠ It is one of the many letters that are being sent to the people who bought your ticket C'est l'une des nombreuses lettres ...
http://www.tiestolive.fr/tomorrowland-festival-belgium-2020-cancelled-due-to-coronavirus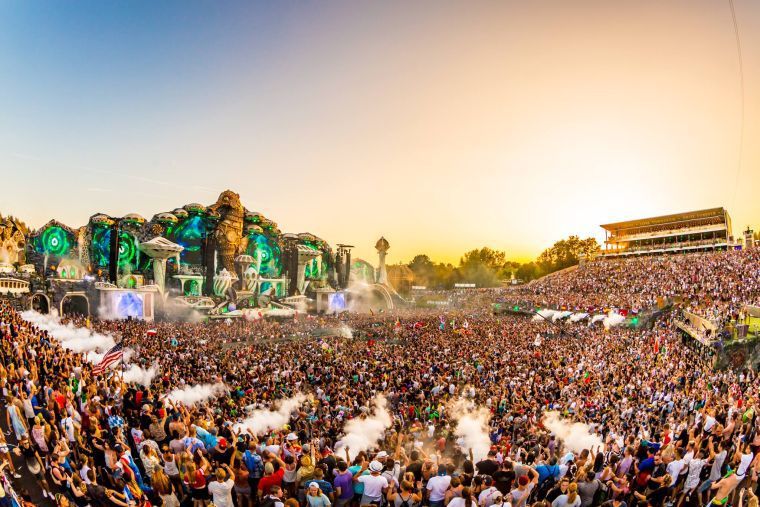 Tomorrowland and Rock Werchter
will 'probably' be cancelled
Belgium's National Security Council will "probably" announce the cancellation of the big summer festivals such as Tomorrowland and Rock Werchter because of the coronavirus (Covid-19), according to Federal Minister of Domestic Affairs Pieter De Crem.
The mayors of the municipalities of Boom and Rotselaar (where Tomorrowland and Rock Werchter take place, respectively) asked to not let the big festivals, attended by people from all over the world, take place like usual.
"The mayors are expecting a decision from the National Security Council to clarify the situation. The decision should be formalised by the Council as soon as possible. So, unfortunately, they should expect a cancellation," said De Crem on Walloon radio.
Le Conseil national de sécurité belge annoncera "probablement" l'annulation des grands festivals d'été tels que Tomorrowland et Rock Werchter à cause du coronavirus (Covid-19), selon le ministre fédéral des Affaires intérieures Pieter De Crem.
Les maires des municipalités de Boom et Rotselaar (où se déroulent respectivement Tomorrowland et Rock Werchter) ont demandé de ne pas laisser les grands festivals, fréquentés par des gens du monde entier, avoir lieu comme d'habitude.
«Les maires attendent une décision du Conseil de sécurité nationale pour clarifier la situation. La décision devrait être officialisée par le Conseil dans les meilleurs délais. Alors, malheureusement, ils devraient s'attendre à une annulation », a expliqué De Crem à la radio wallonne.
Coronavirus: Belgium reaches 24,983 confirmed cases 1,580 new people have tested positive for the new coronavirus (Covid-19), confirmed the Federal Public Health Service during a press ...
source