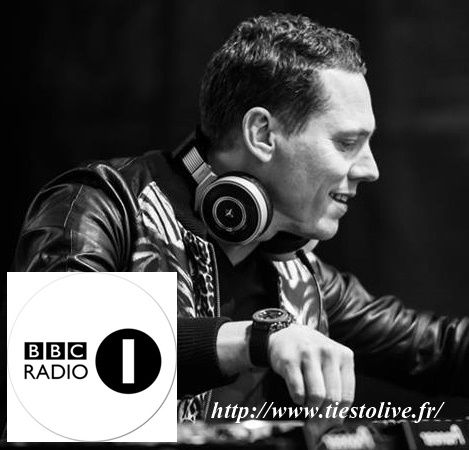 Tiësto join BBC Radio 1
Tiesto and Martin Garrix, the big room Dutch master and his young protege,
have just been announced as joining the ranks of DJs on BBC Radio 1.
The UK national radio station, which specialises in dance music at the weekends and some
evenings, is bringing in the pair for its Residency slots on Thursday nights.
Tiesto starts his Radio 1 Residency on April 24th. "Radio 1 is such an influential station for dance music around the world, so I am really honoured and excited to be one of the new residents,
" Tijs said. "I hope everyone is ready to party with me!"
Martin Garrix, meanwhile, starts a week later on May 1st. "Radio 1 are big supporters of my track 'Animals' and are taste-makers in the world when it comes to dance music on the radio,
" said 17-year-old Martin Garrix. "I'm excited to be a part of that."
Tiësto et Martin Garrix arrivent sur BBC radio 1.
A partir du 24 avril 2014 pour Tiësto
Tiësto "J'espère que tout le monde est prêt à faire la fête avec moi! "
et à partir du 01 mai 2014 pour MArtin Garrix
Martin Garrix «Je suis très heureux de faire partie de cela. "
The full line-ups are as follows:
Thursday 27th March, 9pm — Simon Patterson. 12 midnight — Rockwell
Thursday 3rd April, 9pm — Nervo. 12 midnight — Steve Angello
Thursday 10th April, 9pm — Brodinski. 12 midnight — Heidi
Thursday 17th April, 9pm — Tessela. 12 midnight — James Blake
Thursday 24th April, 9pm — Simon Patterson. 12 midnight — Tiësto
Thursday 1st May, 9pm — Martin Garrix. 12 midnight — Steve Angello
Thursday 8th May, 9pm — Brodinski. 12 midnight — Heidi
Thursday 15th May, 9pm — Tessela. 12 midnight — James Blake
Thursday 22nd May, 9pm — Simon Patterson. 12 midnight — Tiësto