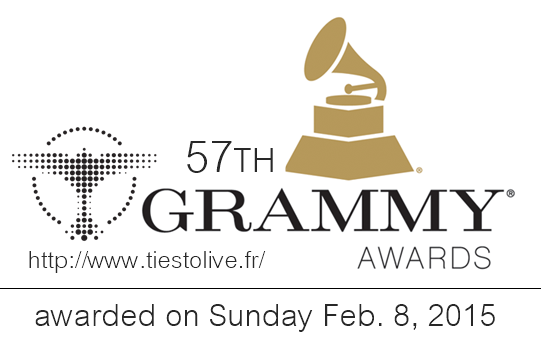 Tiësto nominated for the 75th Grammy's
The 57th annual Grammy Awards will be
awarded on Sunday Feb. 8, 2015
Congratulation: Tiësto won a Grammy
with the remix "All of Me"- photos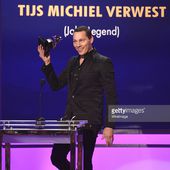 Congratulation: Tiësto won a Grammy with the remix "All of Me"- photos - World of Tiesto #Tiestolive
Tiësto won a Grammy with John Legend - All of Me (Tiësto's Birthday Treatment Mix) congratulation Tiësto: I am so happy and proud to win a #Grammy! Thank y'all for the support all these years! ...
http://www.tiestolive.fr/2015/02/congratulation-tiesto-won-a-grammy-with-the-remix-all-of-me-photos.html
I am so happy, proud, and honored that I am nominated for a Grammy for the Remix I did of John Legend's #AllOfMe. I made this remix as a birthday gift for my fans for all the years of support and now it leads to this! WOW!!!
70. Best Remixed Recording, Non-Classical
All Of Me (Tiesto's Birthday Treatment Remix)
Tijs Michiel Verwest, remixer (John Legend)
Label: Columbia Records
Falling Out (Ming Remix)
MING, remixer (Crossfingers Featuring Danny Losito)
Label: Big Alliance Records
Pompeii (Audien Remix)
Audien, remixer (Bastille)
Label: Virgin Records
The Rising (Eddie Amador Remix)
Eddie Amador, remixer (Five Knives)
Label: Red Bull Records
Smile (Kaskade Edit)
Ryan Raddon, remixer (Galantis)
Track from: Galantis EP
Label: Big Beat Records
Waves (Robin Schulz Remix)
Robin Schulz, remixer (Mr. Probz)
Label: RCA Records/Ultra Records/Sony Music