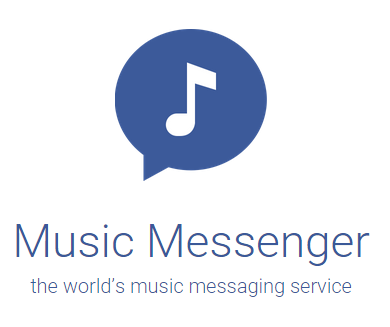 Investors in the Israeli start-up include
David Guetta, Nicki Minaj, Tiesto,
will.i.am, and Coldplay's David Holmes.
Les investisseurs dans la start-up israélienne
comprennent David Guetta, Nicki Minaj, Tiesto,
will.i.am et David Holmes de Coldplay.
Oded Kob: We aim to improve the way music is shared. If we can make it as easy to message a song as it is to text message, then the possibilities are staggering."

Oded Kob: Nous visons à améliorer la façon dont la musique est partagée. Si nous pouvons le rendre aussi facile un message avec une chanson comme il est de message texte, alors les possibilités sont énormes. "
Music Messenger (MM) is a music messaging service
Music Messenger, the world's music messaging service. A fast, fun and easy way to create playlists and send music to one another - for free.
Israeli start-up Music Messenger, which provides apps allowing music to be messaged to friends, is about to complete a finance raising round of $30 million. The investment funds are from a range of prominent investors at a company value of $100 million, sources inform "Globes."
Start-up israélienne Musique Messenger, qui fournit des applications permettant à de la musique d' être envoyé avec des messages à vos amis, est sur le point de compléter une ronde de financement élever à 30 millions $.
Les fonds d'investissement sont à partir d'un éventail d'investisseurs de premier plan à une valeur d'entreprise de 100 millions $, sources "Globes".

Music Messenger does not store music in its servers but allows users to send songs that they have previously downloaded to their smartphone or alternatively to share music from the company's library, which is an aggregate of libraries like YouTube or SoundCloud, Yahoo and others.
Musique Messenger ne stocke pas de musique dans ses serveurs, mais permet aux utilisateurs d'envoyer des chansons qu'ils ont déjà téléchargés sur leur smartphone ou bien de la musique depuis la bibliothèque de la société, qui est un agrégat de bibliothèques comme YouTube ou SoundCloud, Yahoo et d'autres.

Published by Globes [online], Israel business news - www.globes-online.com