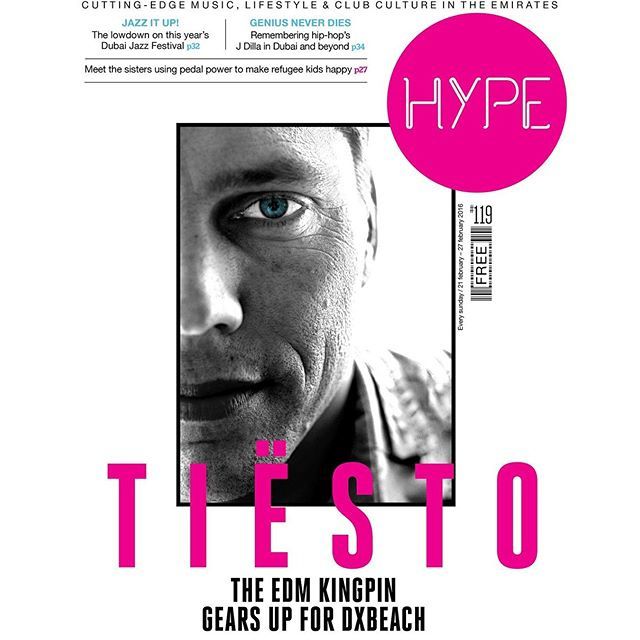 Tiësto Cover for Hype Magazine
Tiësto's on the cover of this week's mag, ahead of his gig at DXBeach ( february 26, 2016 ) this weekend. Make sure to grab a copy - it's out today, if you didn't already know.
hype: With Hype you are never far away from the latest going's on in town. An up to the minute calendar of events means you can be at the right place at the time; in-depth interviews with the hottest DJs, bands and live acts coming to the UAE, reviews and profiles of both local and international artists mean you can get closer than ever before to the action if you are not already in it.