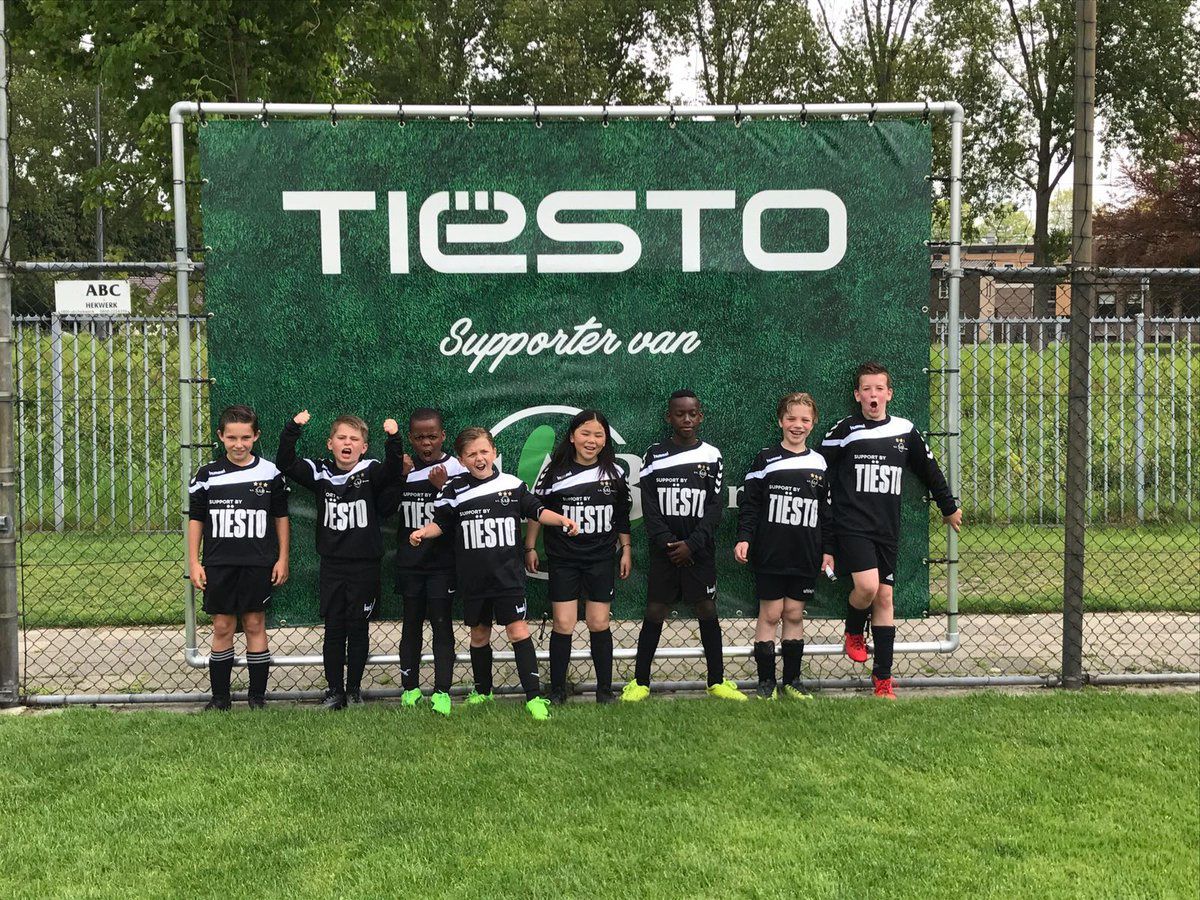 Tiësto sponsors the
football club SAB Breda

Tiësto sponsors SAB football club in his own Breda. On Monday the packages for the first team of his old cluppie will be awarded.

"We are very proud," says main sponsor Michael van Haperen against BN De Stem about the collaboration with world-famous dj. As he is also proud of the way the club climbed out of the deep past five years.

That downturn was also the moment SAB contacted Tiësto, who was playing at the amateur club in his young years. Tiësto decided to help and sponsor the packages of the F-jes. That took off immediately. When they grew up to E-tjes and grabbed the championship three times in succession, the world star jumped again. And now he sponsors the presentation of the full selection of SAB 1 and 2 in connection with the 1st Division championship.
Tiësto sponsort pakken voetbalclub SAB Breda
DJ Tiësto (die in het echt Tijs Verwest heet) sponsort voetbalclub SAB in zijn eigen Breda. Op maandag worden de pakken voor het eerste elftal van zijn oude cluppie uitgereikt.
"We zijn supertrots", zegt hoofdsponsor Michael van Haperen tegen BN De Stem over de samenwerking met de wereldberoemde dj. Zoals hij ook trots is op de manier waarop de club de afgelopen vijf jaar uit een diep dal klom.
Dat dieptepunt was ook het moment dat SAB contact zocht met Tiësto, die in zijn jonge jaren bij de amateurclub voetbalde. Tiësto besloot te hulp te schieten en sponsorde de pakken van de F-jes. Dat pakte meteen goed uit. Toen die uitgroeiden tot E-tjes en drie maal achter elkaar het kampioenschap pakten, sprong de wereldster opnieuw bij. En nu sponsort hij in verband met het kampioenschap van het 1e elftal ook de presentatiepakken van de volledige selectie van SAB 1 en 2.