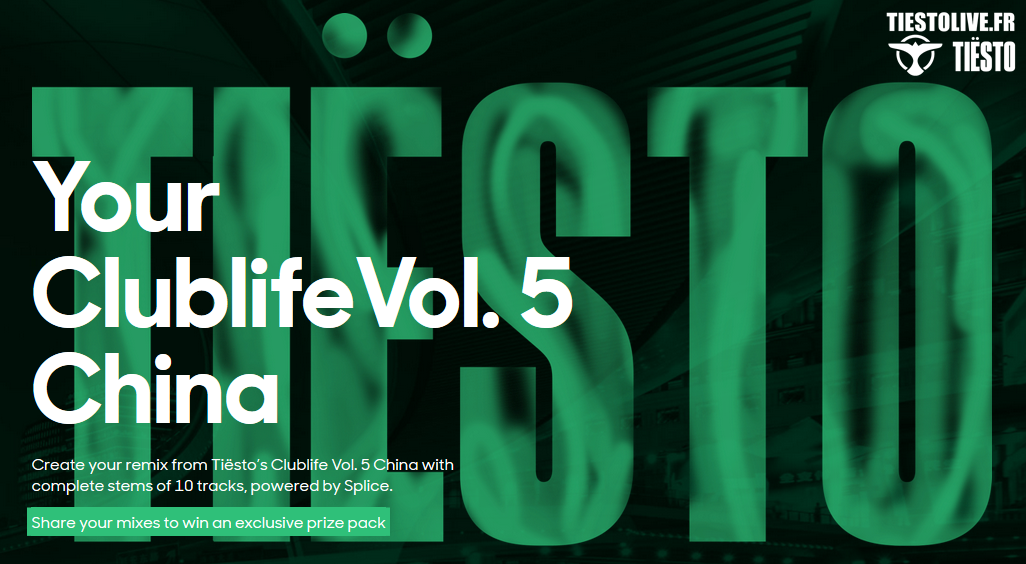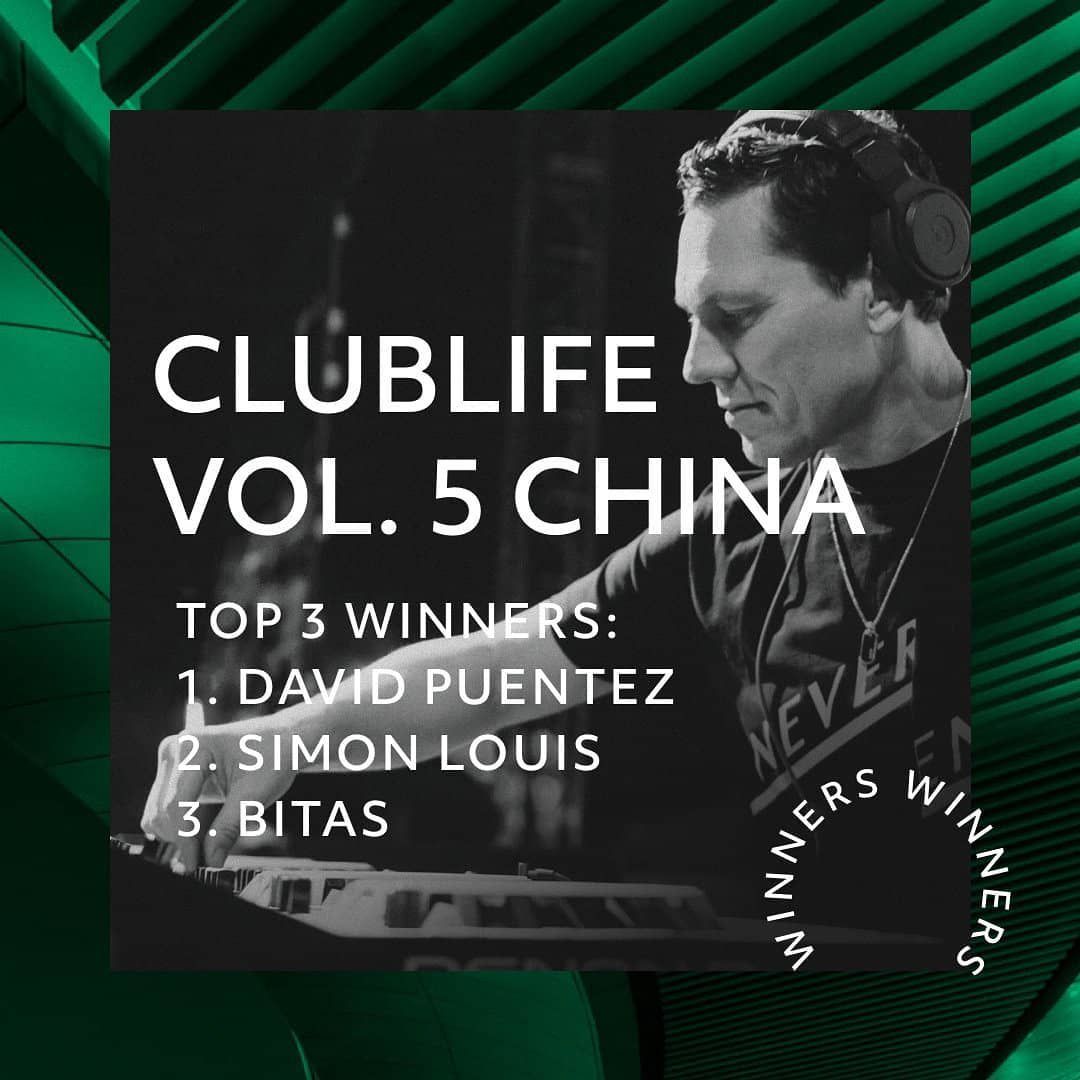 1. David Puentez
Tiësto - Fat Beat (David Puentez Remix)
2. Simon Louis
Tiësto & SWACQ - Sumos (Simon Louis Remix)
3. Bitas
Tiësto - Don't Stop (Bitas Remix)
Tiësto - Club Life vol.5 China
| Remix contest |
Dates

Submissions open - Dec 22th @ 12pm EST
Submission deadline - Jan 15th @ 11:59pm EST
Winners announced - Jan 26th, 2018

Tiësto has released stems of his latest compilation Clublife Vol. 5 China giving an unprecedented look into the creative process of a world class DJ & producer.
Grab the files below and remix as many as you want for a chance to win exclusive prizes.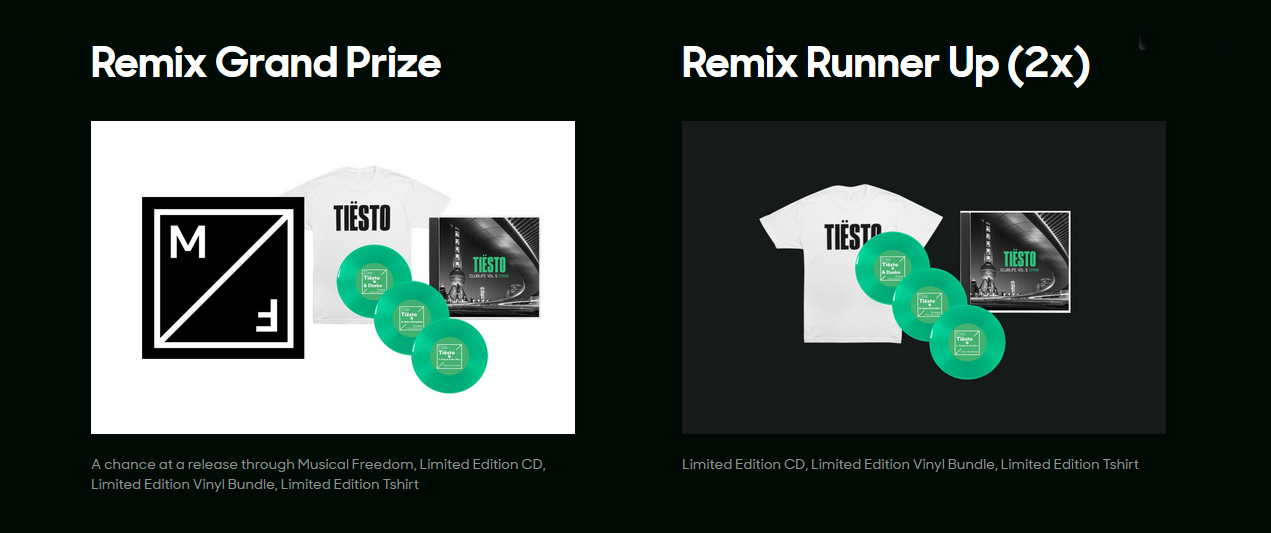 How to submit
Splice one (or all 10) of the tracks.

Create your remix of any track and upload it anywhere.

Share your remix with #clubliferemixes on Twitter.
Listen to, remix, and collaborate with clublifevol5, on Splice.
https://splice.com/clublifevol5?utm_source=clublifevol5&utm_medium=other&utm_campaign=tiesto-club-life-vol-5