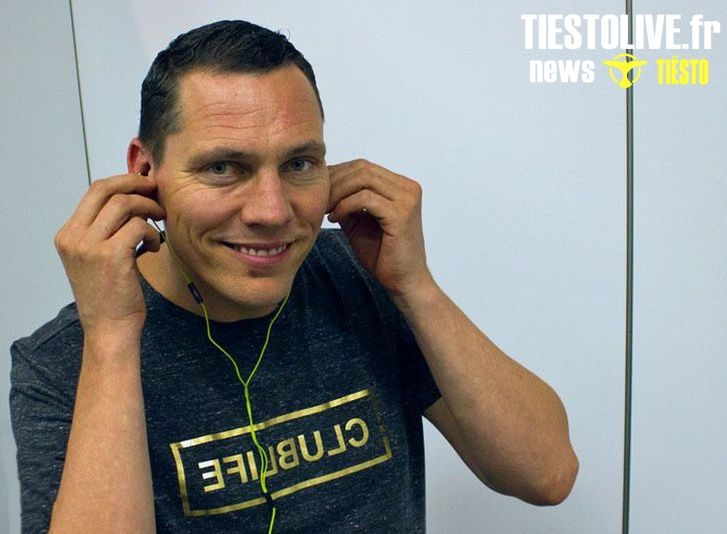 Tiesto doesn't think streaming
(Spotify, Apple Music...)
has been "good" for music.
The Dutch DJ believes the popularity of services such as Spotify and
Apple Music have "completely" changed the music industry and though
it has benefits for users, he's not sure it's right in the long term.
Asked how streaming services have changed the music industry, he
exclusively told BANG Showbiz: "It changed the music industry completely
because it's not just the way you listen to music, but the way you perceive
music. You don't really own the music anymore, you just stream it.
"It's all available to you; you used to have to go to a certain place to
hear a certain track but everything is always available 24/7 now. That's
not always a good thing."
And the 49-year-old star even thinks streaming has impacted on festival performances.
He said: "There's been a lot of changes. Everything has changed
since the first time I played. When I first played at Creamfields, my
set was 11 minutes long but I don't think people play 11 minutes
nowadays. There was no Spotify; you had to be at the festival to
hear the track. Believe me, everything has changed."
Tiësto star still loves performing at festivals and wants
his sets to be a "party" for himself and the audience.
He said: "Right before my set, I just relax in my dressing room and
just listen to the DJ or the bands who are on before me, see what
they're up to and just check out some more of the festival.
"I just hang out backstage, have a couple of drinks and get into
the mood to party because my sets are always a party and that's
what I want people to take away from it - to have a great time and
a great party. That's how I feel after the show."
Google traduction:
Tiesto pense que le streaming (Spotify, Apple Music) n'a pas été "bon" pour la musique.
Le DJ néerlandais estime que la popularité des services tels que Spotify
et Apple Music a "complètement" changé l'industrie de la musique et bien
qu'il ait des avantages pour les utilisateurs, il n'est pas sûr que ce soit juste à long terme.
Interrogé sur la façon dont les services de streaming ont changé l'industrie
musicale, il a déclaré à BANG Showbiz: "Cela a complètement changé
l'industrie musicale parce que ce n'est pas seulement la musique, mais
la façon dont vous percevez la musique. , vous venez de le diffuser.
"Tout est disponible pour vous, vous deviez aller à un certain endroit pour
entendre une certaine piste mais tout est toujours disponible 24 heures sur
24, 7 jours sur 7. Ce n'est pas toujours une bonne chose."
Et la star de 49 ans pense même que le streaming a eu un impact
sur les performances des festivals.
Il a dit: "Il y a eu beaucoup de changements, tout a changé depuis la première
fois que j'ai joué ... Quand j'ai joué pour la première fois à Creamfields,
mon set durait 11 minutes mais je ne pense pas que les gens jouent 11
minutes aujourd'hui. vous devez être au festival pour entendre la piste,
croyez-moi, tout a changé.
Tiësto aime toujours jouer dans les festivals et veut que ses
décors soient une «fête» pour lui et le public.
Il a dit: "Juste avant mon set, je me relaxe dans ma loge et j'écoute
juste le DJ ou les groupes qui sont devant moi, je vois ce qu'ils sont
en train de faire et je regarde juste un peu plus le festival.
«Je traîne dans les coulisses, je bois quelques verres et je suis d'humeur
à faire la fête parce que mes décors sont toujours une fête et c'est ce que
je veux que les gens en retirent - pour passer un bon moment et faire une
bonne fête. Je me sens après le spectacle. "