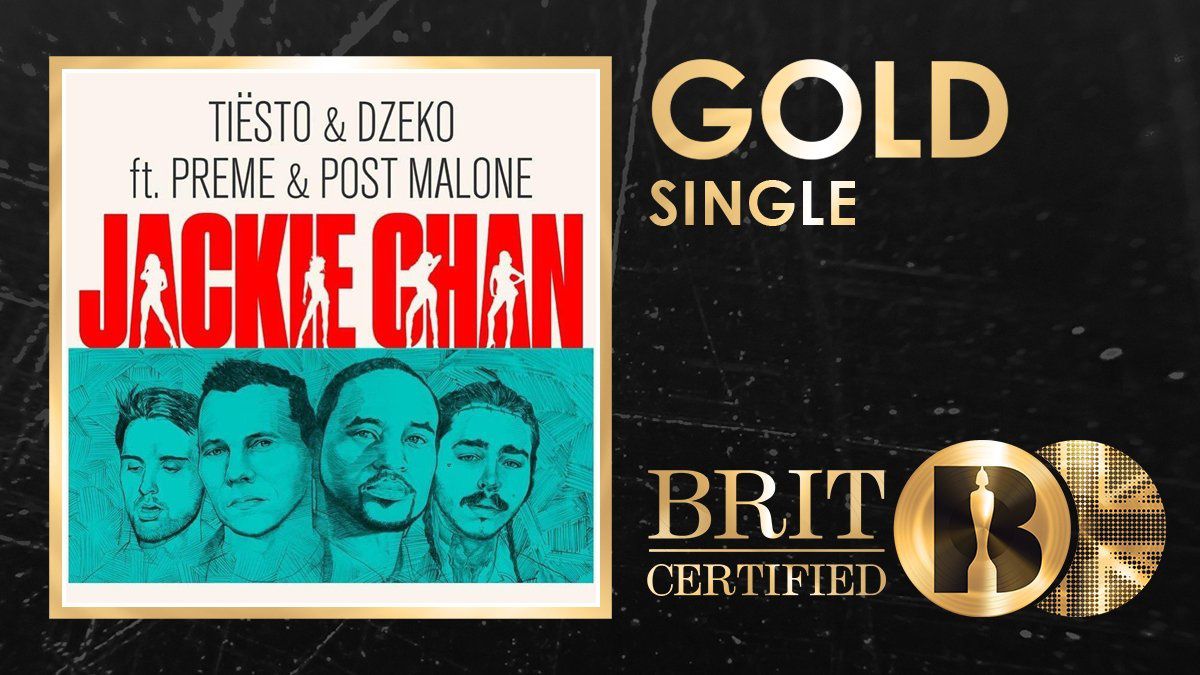 Gold single Uk for
Tiësto & Dzeko ft.
Preme & Post Malone
Jackie Chan
Statut
Silver 200,000 copy
Gold 400,000 copy
Silver 600,000 copy


The BPI administers the BRIT Certified Platinum, Gold, Silver and Bronze awards scheme for music releases in the United Kingdom. The level of the award varies depending on the format of the release (albums, singles or music videos) and the level of sales achieved. Although the awards program was for many years based on the level of shipments by record labels to retailers, since July 2013, certifications have been automatically allocated by the BPI upon the relevant sales thresholds being achieved. Member companies do, however, still have the option to certify titles based on shipment levels if they choose to.

Since July 2014, audio streaming has also been included for singles (more accurately, songs in digital format) at a ratio of 100 streams equivalent to 1 unit (sale/shipment).
From June 2015, audio streams were added to album certifications. According to BPI, they would take the 12 most-streamed tracks from the standard version of an album, with the top two songs down-weighted in line with the average of the rest. The total of these streams will be divided by 1,000 and added to the physical and digital sales of the album (the 1,000 ratio representing 100 streams as an equivalent for one track, and 10 tracks for one album).