Happy Birthday
Tiesto In Concert
Gelredome
10 may 2003 - 10 may 2013
Facebook Groupe 10 ans in concert 2003, here
Tiëstolive célébre à sa façon les
10 ans de Tiësto In concert
2003 - 2013
Le prix des tickets Tiësto 10 may 2003
Général: 45€ - VIP: 75€
Le DVD
Tiesto In Concert buy now click here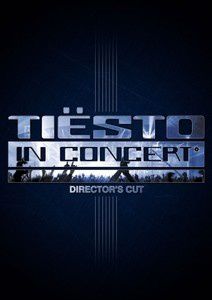 Tiesto In Concert [Blu-ray] click here
25000 fans présent à Gelredome de Arnhem
Sold out 1 mois avant la date du concert

intro de Mc Stretch 
Ladies and gentlemen, the moment we've all been waiting for...
The 10th of May 2003 will be a day to remember in the history of dance music...

For the first time on our planet...
1 deejay... 25.000 people in this thrilling dome!
Sold out weeks in advance, presenting to you...

the man who has won all imaginable awards in dance music,
the man who has sold hundreds of thousands of albums worldwide,
the man who is taking us on a musical journey tonight!

In Concert!

Popular from L.A. to Moscow, from Sydney to Rio de Janeiro,
all over the world...
he is the world's number 1 deejay,
ladies and gentlemen, please welcome...

DJ Tiësto!
Retrouvez tous les jours info, photos et autres
qui vont alimenter cette article jusqu'au 10 mai 2013.
02 may 2013 4 photos
03 may 2013 4 photos
04 may 2013: trailer video

06  may 2013: 4 photos + photos canette Coca
08 may 2013: tracklist compléte (aprés interview)
09 may 2013: interview Tiësto (aprés les photos)

10 may 2013: listen and upload mix

upload: http://depositfiles.com/files/c1ua93qog
Vidéo du concert
Coca cola In Concert 2003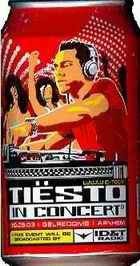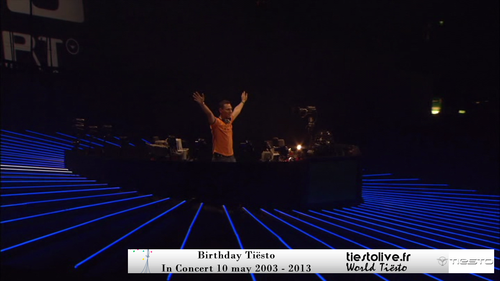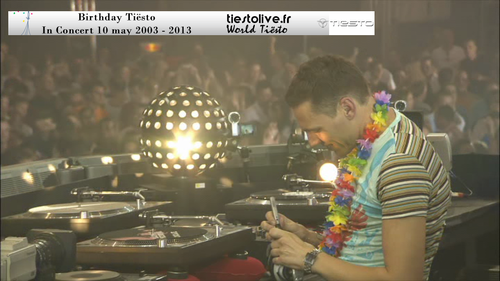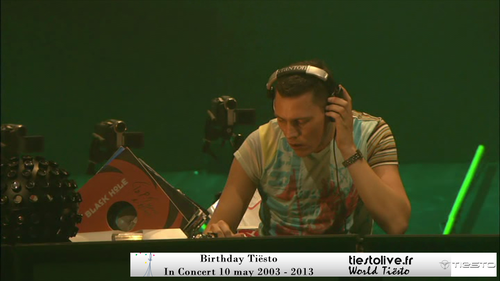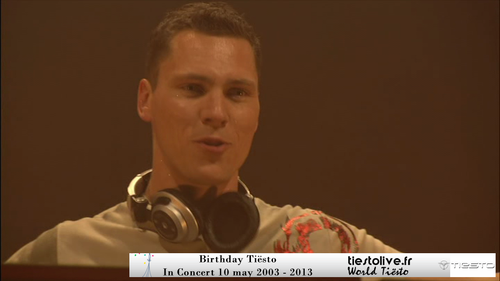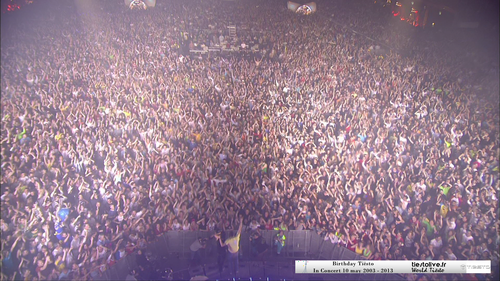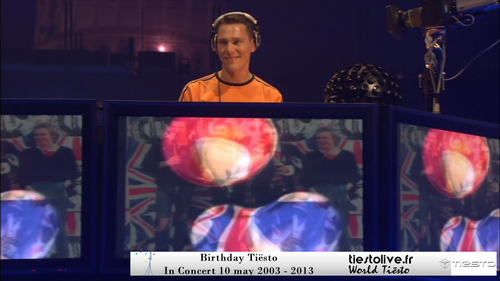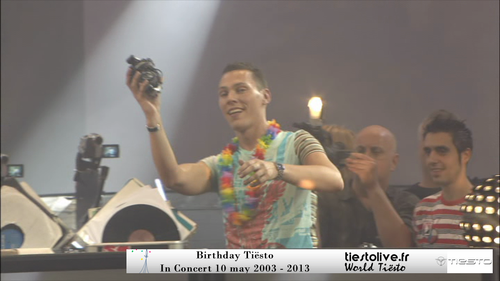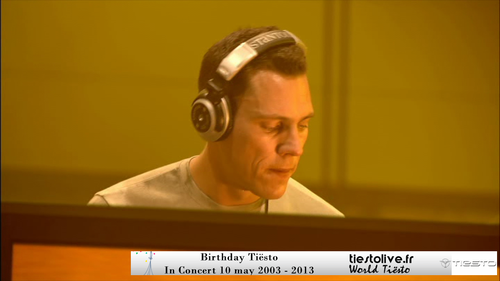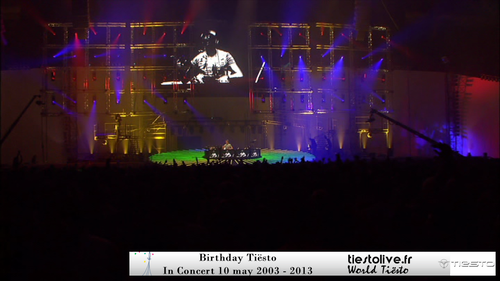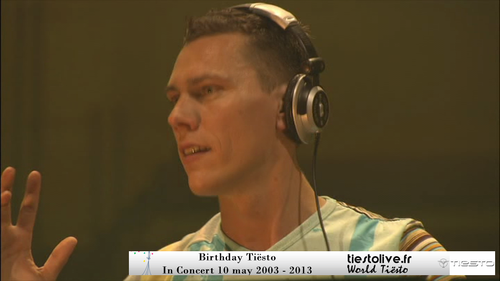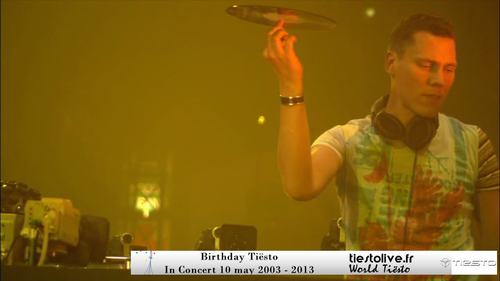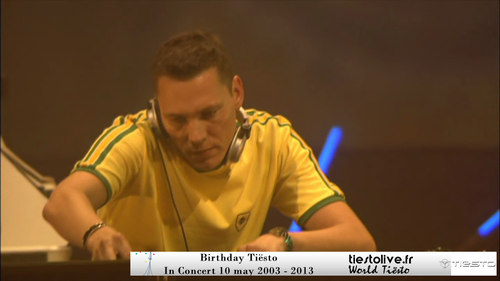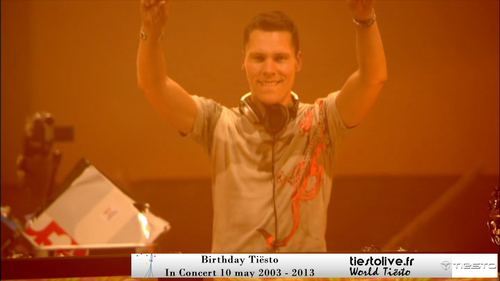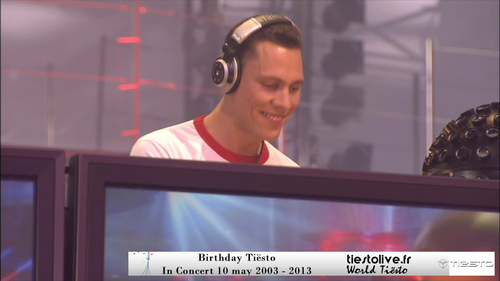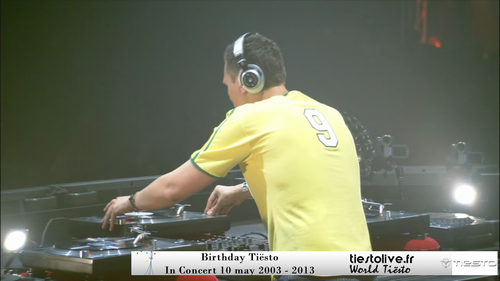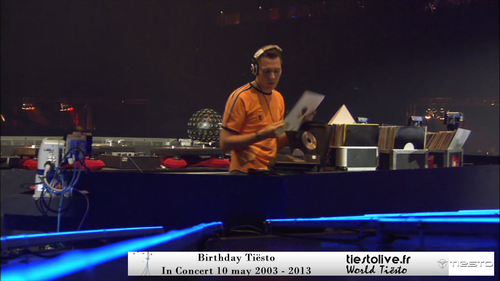 Tiësto - ID&T
ID&T, l'organisteur de cette soirée, a mis en place ce concert,
Tiësto au début n'y croyait pas beaucoup mais voyait
cette événement comme un virage dans sa carriére.
Tiësto:
"Je le vois comme le point culminant de ma carrière, au Spock de Breda
j'ai  commencé à jouer devant 150 personnes, et maintenant j'en ai 25.000 personnes !
Les études réalisée par ID&T auprés du public de la nuit montré que beaucoup
attendait de tel soirée, et que de nombreux fans allaient faire le déplacement.
Tiësto qui commençé a obtenir une bonne popularité avec ses remixes, son album
"in my memory" remixé notament par Moby ou Faithless...
Ce qui pour lui avait mis en priorité ce concert en toute confiance.
Tiësto à travaillé durant des mois pour confectionner ce concert, mais c'est ID&T
qui a pris en main l'organisation, fort de leur experience en la matiére
Tiësto à prévu gros:
J'ai deux valises avec quelques parties solides du programme.
Ces derniers temps, j'ai essayé toutes sortes de nouvelles chansons
Un orchestre prévu mais ....
Tiësto:  "Ces nouvelles n'aurait pas dû sortir. J'ai joué avec l'idée de jouer ensemble au Gelredome
avec un orchestre classique qui semblait beau. La Trance a beaucoup d' influences symphoniques.
Nous étions déjà en négociation, mais nous avons réalisé le coût énorme que cela représentait. 
Nous devions organiser un hôtel pour chaque musicien. Au total cela coûterait-il. environ 200.000€
En plus de la convention collective des membres de l'orchestre est coriace.
Les musiciens ne peuvent ne pas se produire le soir après 23h00. 
"Je pense que c'est une honte, mais on a réussi, et ça a été tout de même  une corvée.
Et l'aprés Gelredome ?
Tiësto lache alors: Aucune idée ! 
Si ce concert est reussi alors il pense le refaire dans d'autres pays.
Il y a une forte curiosité pour ce concert et partout on me demande des nouvelles.
La Dance music actuellement est en pleine crise par son image commercial où tout le monde se copie
mais il y a aussi de des sons intéressant et je vais prouver que la scéne
Dance music est bien vivant et pas que commerciale, ave ce concert !
Tiësto pour Limburger
Tiësto pour cette soirée à gagné 70 000€
Tiesto in Concert 10-05-2003

01. Ian Brown - FEAR (U.n.k.l.e. Remix)
02. Chris Lake - Santiago De Cuba
03. Leama - Requiem For A Dream (Leama's Dream Mix)
04. Young Parisians - U Write The Rules (Solar Stone Remix)
05. Fictivision - Out Of Orbit
06. Firewall - Sincere
07. Katana - Alesis
08. DJ Sammy - Boys Of Summer (HuMate Remix)
09. The Space Brothers - One More Chance (Riley & Durrant Remix)
10. Katana - Alesis
11. DJ Remy - Bang!

Part 1:
Intro Europe:
12. DJ Tiësto - Magik Journey (Intro)
13. William Orbit - Barber's Adagio For Strings (DJ Tiësto's Magikal Remake)
14. Ernesto vs. Bastian - Who Is The Starter
15. DJ Tiësto feat. Skin - Ten
16. Inzite - Twisted Reality
17. Solid Globe - North Pole
18. Dave Gahan - Dirty Sticky Floors (Junkie XL Remix)
19. Lost Lynx - Seasons (Three Drives Remix)
20. Midway - Inca
21. Flash - The Day After (Original Mix)

Special Live Guest: Mavie Marcos (Andain):
22. Andain - Beautiful Things (Gabriel & Dresden Unplugged Mix)
23. Andain - Summer Calling (Airwave Club Mix)

Intro South America:
24. Dario G - Carnival (The World Cup Theme) [Live Orchestra Mix]
25. Cave - Street Carnival
26. The ROC Project feat. Tina Arena - Never (Filterheadz Luv Tina Dub)
27. Tom Mangan - Chutney (Size 9 Reinterpretation)
28. DJ Danjo & Rob Styles - Witness (Katana Remix)
29. Push - Journey Of Life
30. David Forbes - Answers
31. Mark Norman - Stream
32. DJ Tiësto & Junkie XL - Obsession (Original 12'inch Edit)
33. Mr. Sam vs. Fred Baker presents As one - Forever Waiting (Original Mix)
34. Salt Tank - Eugina (Michael Woods Remix)

Special Live Guest: Dinand Woesthoff (Kane)
35. Kane - Rain Down On Me (DJ Tiësto Remix)

Intro North America:
36. Jimmy Hendrix - Star Sprankled Banner
37. Chris Hampshire & Vincent Nysse feat. Nikita - Eternal Voices (Tiësto's Alternative Breaks Mix)
38. Scott Bond vs. Solar Stone - 3rd Earth
39. Fictivision vs. C-Quence - Symbols (Original Mix)
40. Max Walder - Crown
41 Massif - Understatement
42 Conjure One feat. Sinead O'Connor - Tears From The Moon (DJ Tiësto's In Search Of Sunrise Remix)
43. DJ Tiësto - Faithfulness
44. NRC - Here Comes The Rain (Push Instrumental)
45. Mark Norman - Stream
46. Darren Tate vs. Jono Grant - Let The Light Shine In (Original Mix)

Intro Asia:
47. Lalo Schifrin - Theme From Enter The Dragon
48. Coast 2 Coast - Searching (Original Mix)
49. Solar Factor - Urban Shakedown (Original Mix)
50. Gabriel & Dresden presents Motorcycle - As The Rush Comes (Sweeping Strings Mix)
51. Sirocco - Destination

Special Live Guest: Jan Johnston:
52. Freefall feat. Jan Johnston - Skydive (Original Mix)
53. Jan Johnston - Flesh (DJ Tiësto Mix)
54. Cor Fijneman feat. Jan Johnston - Venus (Meant To Be Your Lover) (DJ Tiësto Remix)

55. Speedy J / Literon - Collabs 200: Snacker
56. DJ Tiësto - Lethal Industry (Original Mix)
57. Mark Norman - Rush
58. Igor S - Boomerang (Igor S Remix)
59. Dany Wild - Night By Night

Intro Africa:
60. African Male Vocal Choir Chants
61. DJ Tiësto - Theme From Norefjell (DJ Jan & Christophe Chantzis Mix)
62. Riley & Durrant - Candesco (Instrumental Mix
63. DJ Tiësto - Nyana
64. Saltwater - The Legacy (Alphazone Mix)
65. DJ Ton TB - Electronic Malfunction
66. DJ Tiësto - Flight 643 (Original Mix)
67. Armani & Ghost - Airport (Original Mix)
68. Katana - Fancy Fair
69. Darren Tate & Mike Koglin Presents Kota - Waiting
70. Rank 1 - Breathing (Airwave 2003) (Breaks Dub)

Not broadcasted:

Intro Australia:
71. Didgerydoo Lady!
72. DJ Tiësto vs. Junkie XL - Obsession (Frank Biazzi Remix)
73. Agnelli & Nelson - El Nino
74. De Jonge & Beijerink – Didjerrydoo
75. Delerium - Silence (DJ Tiësto's In Search Of Sunrise Remix)
76. Plastic Boy - Silver Bath
77. Mind One feat. Rena - Star For Me (Instrumental Mix)
78. Way Out West feat. Tricia Lee Kelshall - Mind Circus (Gabriel & Dresden Remix)
79. Komakino - Man On Mars (DJ Jan Remix)
80. DJ Tiësto - Suburban Train
81. Ricky Forbis - No Regular