Tiësto AKG
K67 K167 K267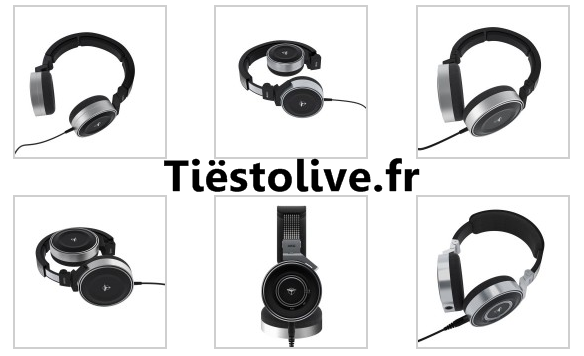 AKG K 67
price 100$(72.38€) buy here

Assez proche du K167, il conserve des drivers de 40mm, une structure en fibre
de verre et le design général des modèles. Annoncé à 99$.
K67 TIËSTO's on-ear design is ideal for home recording, project studios,
live sound and rehearsal applications, offering a high noise attenuation.
The compact design delivers sound quality wherever necessary, even outdoors.
AKG K 167
price 250$(180€) buy here

Le K167 est plus simple, toujours circum et dôté de drivers de 40mm,
structure en fibre de verre. Annoncé à 199$.
K167 TIËSTO is an over-ear, closed-back design for high comfort and maximum
noise rejection. Suitable for multiple applications, from the stage to the studio,
DJs and music enthusiasts will enjoy the stunning design and impressive
sound quality, even in loud environments. Its 40mm driver allows for higher
sound pressure levels, while its roadworthy design provides maximum reliability.
AKG K 267
price 400$(290€) buy here

K267 est un modèle dédié DJ. circum, doté de drivers de 50mm, écouteur pivotable,
structure en aluminium, câble détachable et positionnable à droite ou à gauche.
Annoncé à 350$, le produit est volumineux mais l'impédance de 32 Ohms et la sensibilité
de 112dB/mW permettra une utilisation facile sur baladeur ou smartphone.

K267 TIËSTO offers an over-ear, closed-back design, with an oversized low
resonance driver, providing a higher SPL, while still maintaining a matched low frequency
bass response. Its user-adjustable bass boost keeps sound neutral or maximizes deeper
sub-bass frequencies when prompted. With high-quality materials and superior workmanship,
K267's sound quality raises the bar for the professional DJ with the best performance without
compromise. K267's Dual Plug-In feature allows the user to attach the cable to either side
for maximum comfort. In addition, each set boasts 3D-Axis folding mechanisms
for optimum fitting and flat storage.
---
Tiësto info 02.04.2012 à 22h
Tiësto is proud to announce his collaboration with AKG to create his
very own AKG by Tiësto headphones! The range will be made up of
three different models and will be hitting stores in June 2012.
Keep posted for more news!
Tiësto est fière d'annoncer sa collaboration avec AKG pour créer
son propre AKG casque Tiësto ! La gamme sera composée de trois
modèles différents et va frapper, les magasins, en juin 2012.
Reste affiché pour plus de nouvelles !