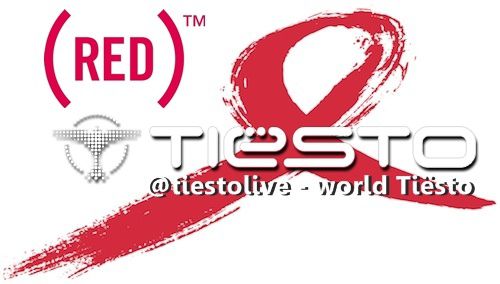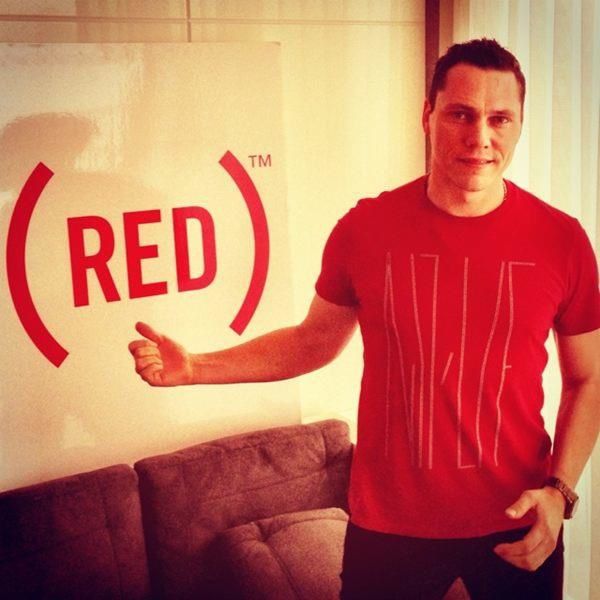 Tiësto and RED campaign World AIDS Day 2012
Tiesto will become the latest celebrity face of the (RED) campaign, teaming
with the organization for a global event on World AIDS Day (Dec. 1, 2012)
that will see the superstar DJ recruiting A-list house and EDM artists to
raise awareness over the elimination and transmission of HIV from
mothers to their babies by 2015.
Tiesto deviendra le dernier visage des célébrité pour la nouvelle campagne de (RED),
faisant équipe avec l'organisation d'un événement mondial sur la Journée
mondiale du sida (1er décembre 2012) qui verra le recrutement superstar
DJ Liste des artistes-maison et EDM pour sensibiliser sur l'élimination et
la transmission du VIH de la mère à l'enfant d'ici 2015.
"Having Tiesto engage his strong following to help (RED) deliver an AIDS-free generation
is a dream true for us," (RED) CEO Deborah Dugan tells Billboard.biz. "This is just the kind
of firepower we need to bring the world's attention to the fact that we can end AIDS; a
notion that was considered virtually impossible a decade ago."
«Avoir Tiesto engager sa forte popularité pour aider à (RED) remettre une génération  
sans sida est un vrai rêve pour nous», (RED), ( PDG Deborah Dugan raconte Billboard.biz.)  
«C'est exactement le genre de puissance de feu, nous devons attirer l'attention du monde  
sur le fait que nous pouvons mettre fin au sida;. Une notion qui a été considéré comme
pratiquement impossible il ya dix ans".
As part of the partnership, Tiesto will release a custom (RED) playlist
exclusively through iTunes later this month.

Dans le cadre de ce partenariat, Tiesto va sortir une coutume (RED)  
playlist exclusivement via iTunes plus tard ce mois-ci.
news by Billboard.biz