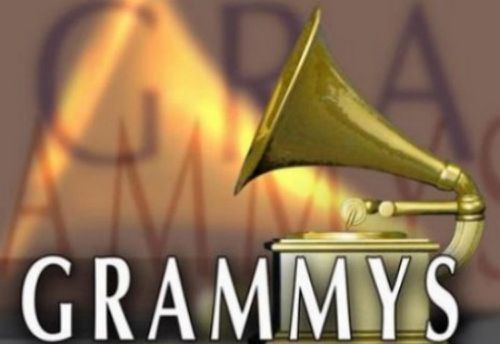 Tiësto:
 If I ever get nominated, I will be there

Si jamais je suis nommé, je serai là.

"I like to do big things," Tiësto said today from his hotel room in Brazil.
"And if you want to do big things, you need big players
around you who can help you with that."
«J'aime faire de grandes choses», Tiësto a déclaré aujourd'hui depuis
sa chambre d'hôtel au Brésil. "Et si vous voulez faire de grandes choses,
il faut de grands joueurs autour de vous qui peuvent vous aider avec ça."
Tiësto:
"The Grammys is a different ballgame, I think.
Maybe after I make a lot of new tracks this year, I might be nominated.
That would be amazing. That's also on my list: I need a Grammy."
"Les Grammys c'est un match de football différent,
je pense que peut-être après avoir fait beaucoup de nouveaux titres
cette année, je pourrais être nominé!
Ce serait étonnant C'est aussi sur ma liste:... J'ai besoin d'un Grammy"
Tiësto qui a donné un peu de son temps depuis le Brésil où il jour
actuellement pour donner ses directions 2013:
album + compilation club life 3
(normalement en partenariat avec Guess)

«J'ai eu beaucoup de temps libre cet hiver, et j'ai déjà réalisé
beaucoup de nouvelle musique et un peu tout finalisé»,
dit-il. «Je vais avoir beaucoup de nouveautés dans les mois à venir."
"I had a lot of time off this winter, and I already produced a lot of new
music and finalized everything a little bit," he says.
"I'm going to have a lot of new releases in the couple of months."

Il est revenu aussi sur sa nouvelle approche avec Red Light

"Je pense que le Coran Capshaw est un brillant entrepreneur et
il pense toujours à de nouvelles choses, la plus grande des choses
que vous pouvez l'imaginer,» dit Tiësto "Je sais qu'il travaille sur
beaucoup de choses pour moi en ce moment, et je pense qu'il le fera.
certainement m' aider à orienter ma prochaine carriere."
"I think Coran Capshaw is such a brilliant entrepreneur and he
always thinks about new stuff; the biggest stuff you can imagine,"
says Tiësto. "I know he's working on a lot of things for me at the moment,
and I think it will definitely help my career to go to the next level."