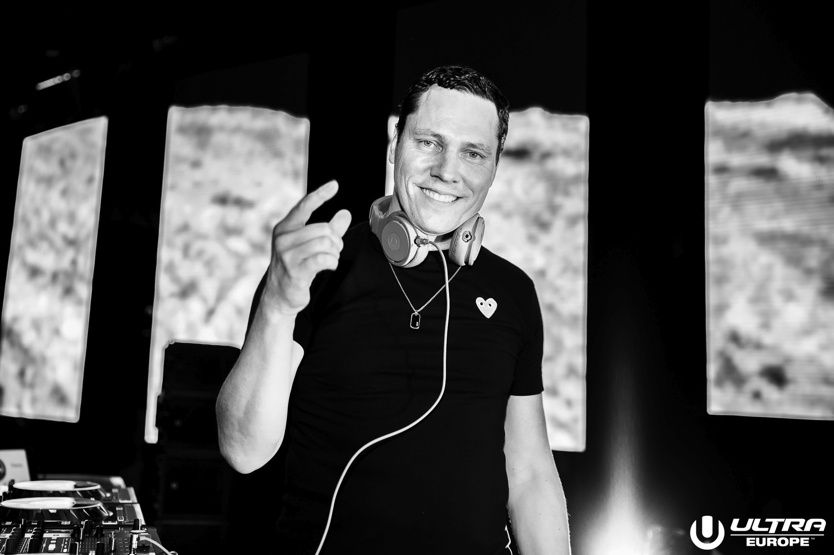 Articles Tiësto:
birthday, Annika, Las Vegas and...
new song with one of the
biggest rappers in the world
When Tiesto proposed to Annika Backes, his supermodel girlfriend, he set the stage with customary flair.

The superstar DJ popped the question as the couple was vacationing in the South Asian island Republic of Maldives at the luxurious One&Only Reethi Rah resort. He rented out the resort's Botanica restaurant and had the place plunged with flowers.

The MGM Grand's Hakkasan Nightclub and Wet Republic headliner arranged a live soundtrack, too.
"I even hired a band just to do this," he said.
A band? Anyone we know?
"No, not like Coldplay — but I would if I could," Tiesto said, grinning. "Just a little band to play all kinds of music for his."
The couple announced their engagement Dec. 3 on their respective Instagram pages. The wedding date is to be determined.
It's a period of benchmarks for Tiesto. He spent the weekend celebrating his 49th birthday (which is Wednesday). In December, he signed a two-year residency extension to perform at Hakkasan and Wet Republic through 2020.
Tiesto has successfully crossed over from electronic dance music to a mainstream audience. A medley from his 2014 release, "A Town Called Paradise," is featured in the loop of classics at the Bellagio Fountains, joining Elvis, Sinatra, the Beatles, Andrea Bocelli and Elton John, among others.
Tiesto also performed with Jabbawockeez in the MGM Grand lobby Saturday afternoon before signing autographs for hundreds of fans. He filled Hakkasan again Saturday night, when upwards of 6,000 clubgoers helped celebrate his birthday and fireworks were fired from the hotel's roof.

Lil Jon turned up as the night's unbilled guest star.

"I'm working on a very big track with one of the biggest rappers in the world," he said."

Tiesto said he's interested in investigating any music genre, but knows the artistic limits of EDM and his own sensibilities.
"The music has to fit my sets, and my feelings, who I am," he said. "Sometimes I get a request, 'Can you play Queen? Michael Jackson? Elvis?' Well, they are legends. I would not touch their music. It's amazing music the way it is, and it doesn't make any sense for me to change it. But otherwise, I will listen to anything to see if it fits me. If it does, I'll do it."
Tiesto, at 49, is famous enough that he needs security escort to wade through the casino — this happens when your face has graced the side of the resort — but he is most comfortable as a normal guy.
"I like to just put on a hat or a beanie and go out and walk the Strip, or go to Starbucks," he said. "I'll go have a hamburger at White Cross." His idea of a great weekend is to hit Whole Foods, pick up provisions and head to Valley of Fire or Lake Mead."
"I'm very casual, I keep pretty much to myself, and do what I like, to do," he said, then laughed. "I'll walk around in a Broncos jersey."
Otherwise, he's simply eager to solidify his relationship with MGM Grand and a city he considers his second home.

"I have been obsessed with Las Vegas since I got here in 2005, and I still am," he said. "A lot of people ever thought I would do a residency here, they thought I was crazy. But now, my life really is a dream come true."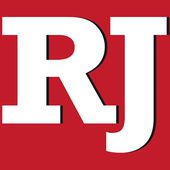 The most reliable source for Las Vegas news, breaking news
source: Las Vegas Review-Journal
traduction en français par google
(sans modif, mais suffisant pour comprendre...)



Quand Tiesto a proposé à Annika Backes, sa copine de top model, il a mis la scène avec le flair coutumier.

Le DJ superstar a soulevé la question alors que le couple était en vacances en République sud-asiatique des Maldives, dans le luxueux One & Only Reethi Rah Resort. Il a loué le restaurant Botanica du complexe et a fait fleurir l'endroit.

La boîte de nuit Hakkasan et la tête d'affiche de la Wet Republic du MGM Grand ont également organisé une bande-son en direct.

"J'ai même engagé un groupe juste pour faire ça", a-t-il dit.

Un groupe? Quelqu'un que nous connaissons?

"Non, pas comme Coldplay - mais je le ferais si je pouvais," dit Tiesto en souriant. "Juste un petit groupe pour jouer toutes sortes de musiques pour lui."

Le couple a annoncé son engagement le 3 décembre sur leurs pages Instagram respectives. La date du mariage doit être déterminée.

C'est une période de référence pour Tiesto. Il a passé le week-end à fêter son 49ème anniversaire (mercredi). En décembre, il a signé une extension de résidence de deux ans pour se produire à Hakkasan et Wet Republic jusqu'en 2020.

Tiesto a réussi à passer de la musique de danse électronique à un public grand public. Un medley de sa version 2014, "A Town Called Paradise", est présenté dans la boucle des classiques aux Fontaines du Bellagio, rejoignant Elvis, Sinatra, les Beatles, Andrea Bocelli et Elton John, entre autres.

Tiesto s'est aussi produit avec Jabbawockeez dans le lobby du MGM Grand samedi après-midi avant de signer des autographes pour des centaines de fans. Il a de nouveau rempli Hakkasan samedi soir, alors que plus de 6 000 spectateurs ont fêté son anniversaire et que des feux d'artifice ont été tirés depuis le toit de l'hôtel.
Publicité

Lil Jon s'est présenté comme la star invitée de la nuit.

Et après? La prochaine collaboration de Tiesto, la piste de danse "Boom", avec la star du hip-hop Gucci Mane, sortira la semaine prochaine. Il y a aussi la promesse d'une autre collaboration de haut niveau en 2018.

"Je travaille sur une très grosse piste avec l'un des plus grands rappeurs du monde", a-t-il déclaré.

Tiesto a déclaré qu'il était intéressé à enquêter sur n'importe quel genre de musique, mais connaît les limites artistiques de l'EDM et ses propres sensibilités.

"La musique doit correspondre à mes décors, et mes sentiments, qui je suis", a-t-il dit. "Parfois, je reçois une demande," Pouvez-vous jouer à Queen? Michael Jackson? Elvis? "Eh bien, ce sont des légendes. Je ne toucherais pas leur musique. C'est de la musique incroyable comme ça, et ça n'a aucun sens pour moi de la changer. Mais sinon, j'écouterai n'importe quoi pour voir si ça me va. Si c'est le cas, je le ferai. "

Tiesto, à 49 ans, est assez célèbre pour avoir besoin d'escorte de sécurité pour patauger dans le casino - cela se produit quand votre visage a honoré le côté de la station - mais il est plus à l'aise en tant que type normal.

«J'aime juste mettre un chapeau ou un bonnet et sortir et marcher sur le Strip, ou aller à Starbucks», a-t-il dit. «Je vais aller prendre un hamburger chez White Cross.» Son idée d'un bon week-end est de frapper Whole Foods, ramasser des provisions et se diriger vers Valley of Fire ou Lake Mead.

"Je suis très décontracté, je me débrouille à peu près et je fais ce que j'aime," dit-il, puis il rit. "Je vais me promener dans un maillot des Broncos."

Sinon, il est simplement désireux de consolider sa relation avec MGM Grand et une ville qu'il considère comme sa deuxième maison.

"Je suis obsédé par Las Vegas depuis mon arrivée en 2005, et je le suis toujours", at-il déclaré. "Beaucoup de gens pensaient que je ferais une résidence ici, ils pensaient que j'étais fou. Mais maintenant, ma vie est vraiment un rêve devenu réalité. "