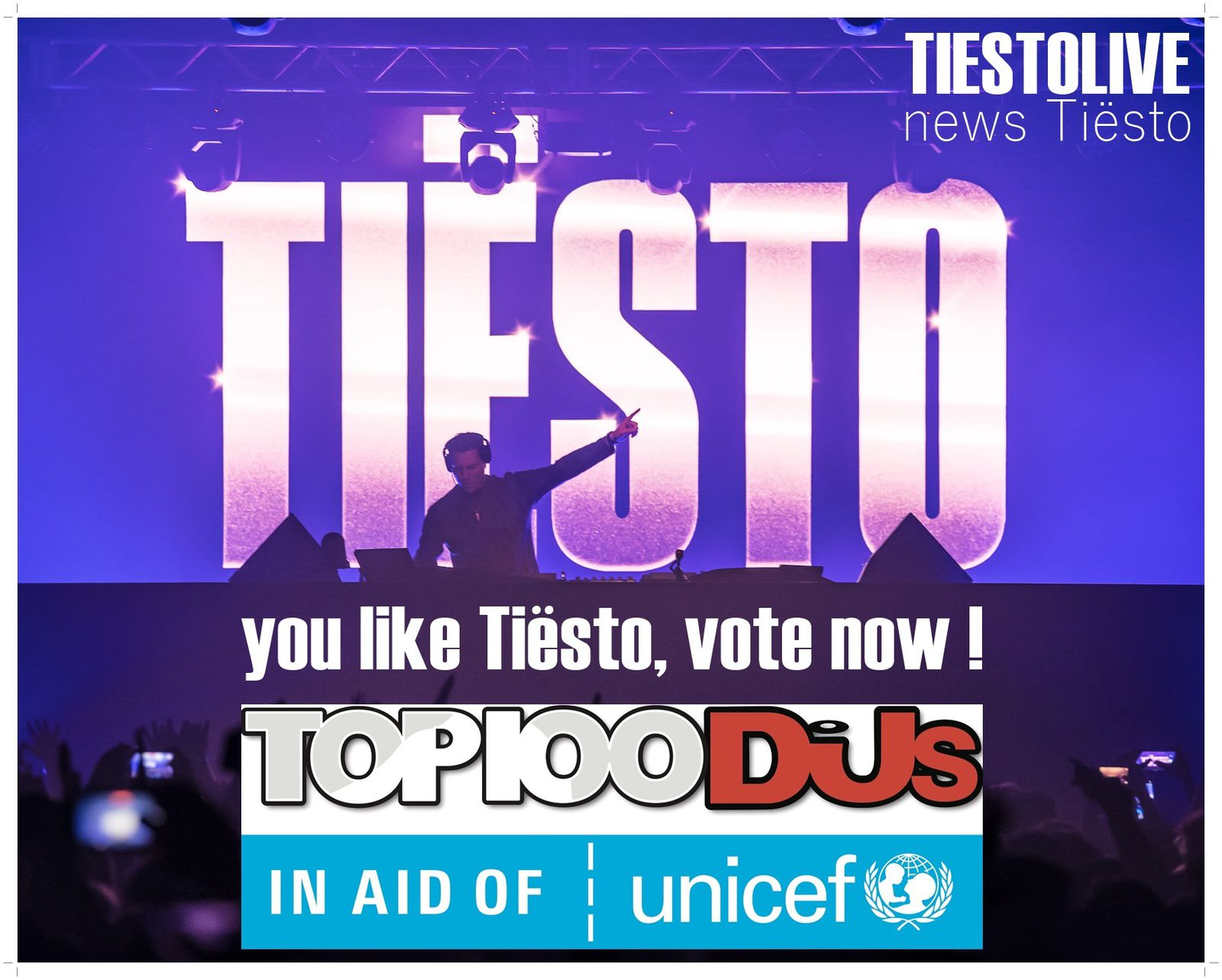 Top 100 Dj Mag 2021
vote for Tiësto now !
until September 21
Voting in the world's biggest DJ poll, DJ Mag's Top 100 DJs, is now open. You can cast your votes once open at vote.djmag.com.
Top 100 DJs 2021 voting launches alongside a competition, in partnership with Unicef and Crowdfunder, to win a once-in-a-lifetime trip to meet the winner of this year's Top 100 DJs after they collect their award in Amsterdam. You can enter the competition here. Terms and conditions apply.
The voting will be also be accompanied by the return of the Top 100 DJs Virtual Festival, a ten-week online showcase of the world's leading DJs from across the planet. The Top 100 DJs Virtual Festival series first launched in 2020, in response to the pandemic and the closure of the global nightlife and event industry. 2020's showcase was viewed more than 10million times, with all sets raising money for Unicef.
The Top 100 DJs Virtual festival series, which takes place every Saturday and Sunday from 24th July — 19th September, will be broadcast across DJ Mag's YouTube, Facebook and Twitch channels. Saturdays will be dedicated to Top 100 DJs, with Sundays celebrating the Alternative Top 100 DJs.
The Alternative Top 100 DJs uses the same vote data as the Top 100 DJs poll, cross-referenced with Beatport sales data and a genre-filter. In 2021, the genres included in Alternative Top 100 DJs will be widened to include a number of Beatport's high-selling genres, including house, techno, drum & bass and other derivatives that have recently been underrepresented in the main poll.