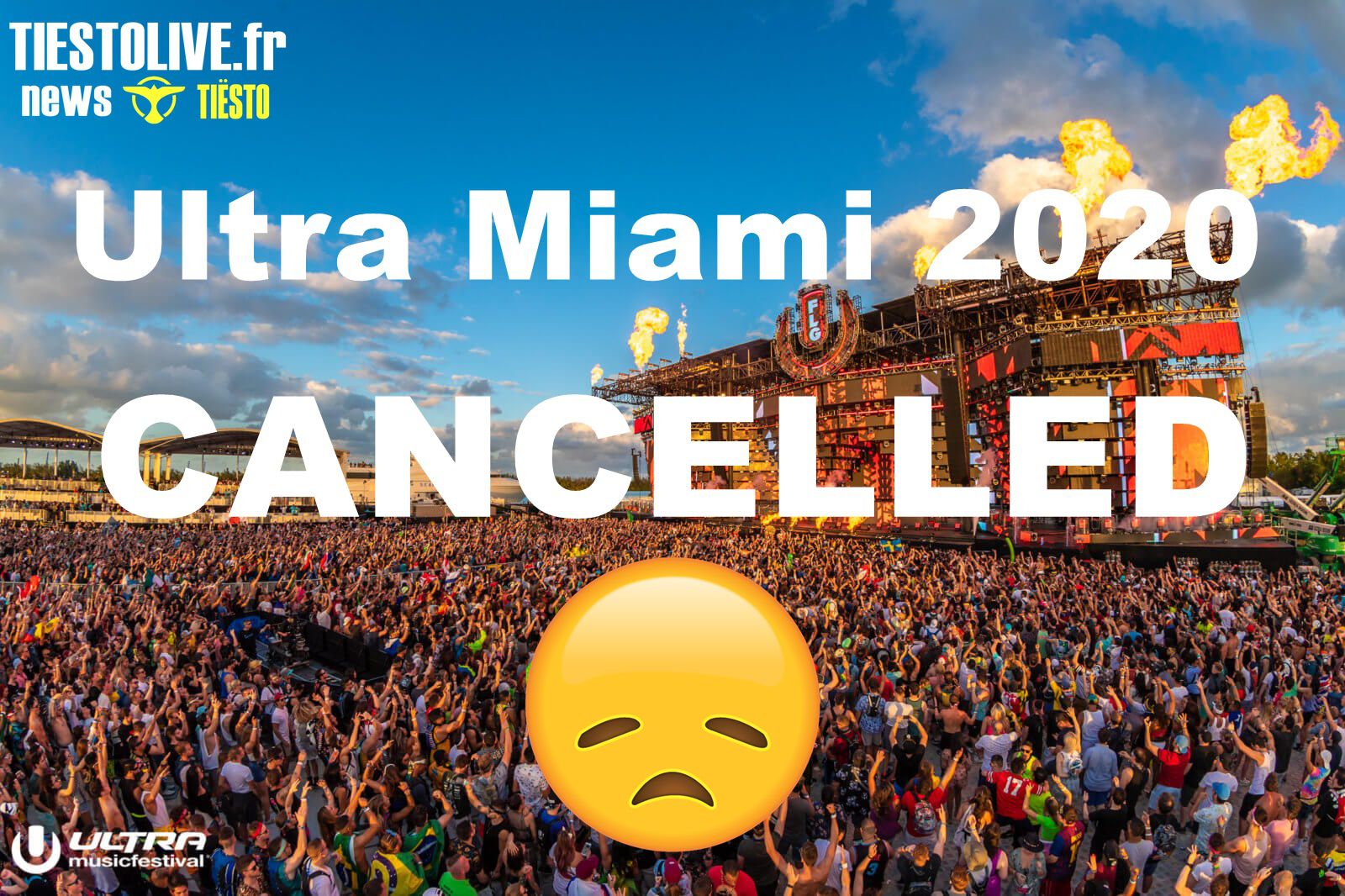 ⚠ Ultra Miami 2020 ⚠
cancelled due to Coronavirus
Ultra Music Festival in Miami has officially been cancelled.

After meeting with Miami city officials earlier today amid the coronavirus outbreak, the festival has made the decision to cancel its 2020 flagship event. This will be the first time since the festival's inception in 1999 that it will not go on as planned.
According to the Miami Herald, "City officials have yet to announce details of the change because attorneys are ironing out the legal issues tied to the decision, including the length of the delay, sources said."
Last year the festival was forced to Virginia Key after Miami officials voted against renewing Ultra's contract at Bayfront Park. Ultra was voted back this year, to the delight of tens of thousands of fans. The lineup included many of the festival's heaviest hitters, with the exception of Tiësto who wasn't on the lineup for the first time since 2006. Subtronics, Kayzo, Fisher, Charlotte de Witte, The Chainsmokers, Marshmello, Martin Garrix, and more were all scheduled to perform.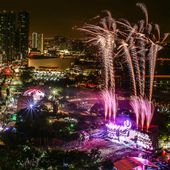 Ultra Music Festival - Mar. 20, 21, 22 2020
Boasting the world's best DJs, unparalleled production, and location in the beautiful city of Miami, Ultra Music Festival is the world's premier electronic music festival.

Festive Owl
@TheFestiveOwl
I've just received confirmation that #Ultra WILL be cancelled due to #coronavirus concerns with an official announcement to come.

I do NOT have further details on refunds, possible postponement etc but the festival's construction has been stopped.
En Français
L'Ultra Music Festival de Miami a été officiellement annulé.

Après avoir rencontré les responsables de la ville de Miami plus tôt dans la journée au milieu de l'épidémie de coronavirus, le festival a pris la décision d'annuler son événement phare de 2020. Ce sera la première fois depuis la création du festival en 1999 qu'il ne se déroulera pas comme prévu.
Selon le Miami Herald, "les responsables de la ville n'ont pas encore annoncé les détails du changement, car les avocats résolvent les problèmes juridiques liés à la décision, y compris la durée du retard, ont indiqué des sources."
L'année dernière, le festival a été contraint à Virginia Key après que les responsables de Miami ont voté contre le renouvellement du contrat d'Ultra à Bayfront Park. Ultra a été réélu cette année, pour le plus grand plaisir de dizaines de milliers de fans. La programmation comprenait bon nombre des frappeurs les plus lourds du festival, à l'exception de Tiësto qui n'était pas sur la programmation pour la première fois depuis 2006. Subtronics, Kayzo, Fisher, Charlotte de Witte, The Chainsmokers, Marshmello, Martin Garrix, et plus étaient tous prévus pour effectuer.