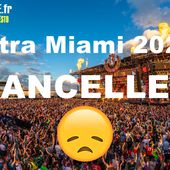 ⚠ Ultra Miami 2020, cancelled due to Coronavirus ⚠ - √ TiestoLive - News Tiesto
⚠ Ultra Miami 2020 ⚠ cancelled due to Coronavirus Ultra Music Festival in Miami has officially been cancelled. After meeting with Miami city officials earlier today amid the coronavirus outbrea...
http://www.tiestolive.fr/ultra-miami-2020-cancelled-due-to-coronavirus.umf-festival-annule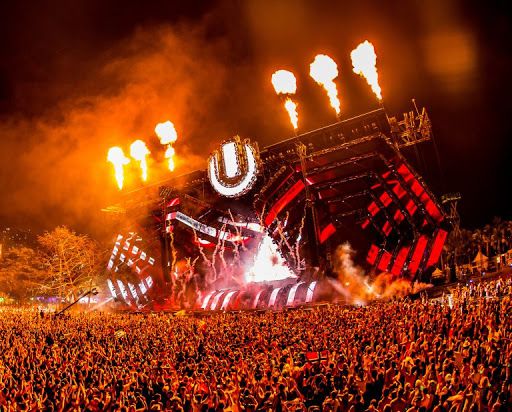 Ultra Miami at risk of cancellation
due to coronavirus fears
Ultra Music Festival, which is set to run 20th to 22nd March, could be postponed following reports that two elected officials in Miami have raised concerns relating to the coronavirus.
Commissioner Joe Carollo — chair of the semi-autonomous government agency in charge of the event's venue, Bayfront Park — and Miami Mayor Francis Suarez announced today, Wednesday 4th February, plans to meet with Ultra organisers and City Manager Art Noriega at 11.30AM EST to discuss the risk factors and a potential delay to the weekender, according to a report in the Miami Herald.
Suarez reportedly outlined that City Hall has the power to cancel the event under the current agreement, if Ultra don't agree to postpone.
"We are going to be having a meeting today with folks from Ultra to discuss the possibility of them suspending the event," Carollo said. "We're saying suspend it to a later date when we'll have a better idea of where we're heading with the coronavirus."
Carollo has apparently emphasised the city does not want to cancel the 55,000-per-day-capacity festival, but with attendees flying in from more than 100 countries across the world there are significant dangers that must be considered. The US is among the nations currently attempting to contain the virus before a widespread outbreak.
Ultra's Abu Dhabi edition, which was set for this weekend — 5th and 6th March — has already been cancelled amid 'public health concerns'.
It's the latest chapter in a rather problematic relationship between Ultra and its host city. The festival was forced to move to a new site last year following complaints from local residents but secured permission to return to its spiritual home this spring. It then received the threat of a lawsuit from Miami's Downtown Neighbours Alliance. Find out about the environmental and sustainability steps organisers have taken since 2018 in our long-read feature on the future of festivals, according to festivals.
..... to be continued
En Français
L'Ultra Music Festival, qui devrait se dérouler du 20 au 22 mars, pourrait être reporté suite à des informations selon lesquelles deux élus à Miami auraient fait part de leurs préoccupations concernant le coronavirus.
Le commissaire Joe Carollo - président de l'agence gouvernementale semi-autonome en charge du lieu de l'événement, Bayfront Park - et le maire de Miami Francis Suarez ont annoncé aujourd'hui, mercredi 4 février, leur intention de rencontrer les organisateurs d'Ultra et le directeur municipal Art Noriega à 11h30 HNE pour discuter des facteurs de risque et d'un retard potentiel pour le week-end, selon un rapport du Miami Herald.
Suarez aurait indiqué que l'hôtel de ville avait le pouvoir d'annuler l'événement en vertu de l'accord actuel, si Ultra n'acceptait pas de reporter.
"Nous allons avoir une réunion aujourd'hui avec des gens d'Ultra pour discuter de la possibilité qu'ils suspendent l'événement", a déclaré Carollo. "Nous disons de le suspendre à une date ultérieure lorsque nous aurons une meilleure idée de la direction que nous prenons avec le coronavirus."
Carollo a apparemment souligné que la ville ne voulait pas annuler le festival d'une capacité de 55 000 personnes par jour, mais avec des participants venant de plus de 100 pays à travers le monde, il existe des dangers importants qui doivent être pris en compte. Les États-Unis font partie des pays qui tentent actuellement de contenir le virus avant une épidémie généralisée.
L'édition Ultra d'Abu Dhabi, qui était prévue pour ce week-end - 5 et 6 mars - a déjà été annulée en raison de «problèmes de santé publique».
C'est le dernier chapitre d'une relation plutôt problématique entre Ultra et sa ville hôte. Le festival a été contraint de déménager sur un nouveau site l'année dernière à la suite de plaintes de résidents locaux, mais a obtenu la permission de retourner dans son foyer spirituel ce printemps. Il a ensuite reçu la menace d'un procès de la Downtown Neighbors Alliance de Miami. Découvrez les mesures prises par les organisateurs en matière d'environnement et de développement durable depuis 2018 dans notre long article sur l'avenir des festivals, selon les festivals.

......à suivre
Miami elected officials want to postpone Ultra Music Festival due to coronavirus fear
Two of Miami's elected leaders have called for the postponement of Ultra Music Festival over concerns about the spread of coronavirus. The concerns stem from the large group of festivalgoers who ...
https://www.miamiherald.com/news/local/community/miami-dade/downtown-miami/article240878956.html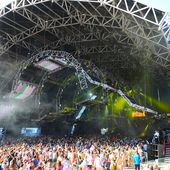 No Plans to Cancel Ultra Music Fest Over Coronavirus Concerns: Miami, Miami-Dade Mayors
There are no plans to cancel the upcoming Ultra Music Festival or any other large events in South Florida due to coronavirus concerns, the mayors of Miami and Miami-Dade County said Tuesday. "We are
https://www.nbcmiami.com/news/local/no-plans-to-cancel-ultra-music-fest-over-coronavirus-concerns-miami-miami-dade-mayors/2200095/