I had an accident and got a concussion at last night's show. Dr's told me to rest so no show tonight. Thanks for your concern and support!

— Tiësto (@tiesto) March 22, 2014
Alerte info: Tiësto est à l'hopital
Tiesto Rushed to Hospital After Injury
The popular DJ Tiesto had a minor accident over the weekend Friday night. The DJ was sent to the hospital in San Jose after hitting his head on a flat screen TV. Tiesto went down pretty hard but still wanted to continue with his set for the night but management shut him down very quickly. Tiesto suffered from a concussion and is now recovering and ordered to stay off his feet. He will be here though in San Diego on May 9th for our Channel 933 Summer Kick-Off Concert.
Je viens de faire un montage et on peut clairement s'apercevoir que Tiësto
était derriére les platines et un à moment il remonte et visiblement tape
sur l'écran, c'est ce qu'on peut voir sur la video
D'aprés les informations qui circule, Tiësto avant de monter sur scéne aurai tapé la tête
dans un écran LCD puis transporté à l'Hopital de San Jose.
Le show à débuté avec son intro puis un homme qui regle le matériel agite les bras, une fois
puis quelques minutes encore et là c'est le noir complet,
le show sera annulé aprés moins de 3 minutes.
Tijs Michiel Verwest, more popularly known as Tiesto has been sent to the San Jose Hospital as a result of passing out on stage before his performance at the Electric Bounce House festival in San Jose California. As a result, his scheduled performance was cancelled while the Dutch producer was rushed to the local hospital. We will be sure to update you as we learn more about the situation.
It is still unclear as to what exactly happened but reports claim that Tiesto passed out on stage right before his scheduled DJ set and possibly injured his head as he fell. It appears that paramedics on the scene decided it would be best to send Tiesto to the nearest hospital after having inspected his possible injury and state. Electric Bounce House was a 1 day event that took place at the SAP Center in San Jose with headliners Afrojack, Calvin Harris, DJ Vice and Tiesto.
the event tweeted that he was seen leaving & most likely has a scar from hitting the LED screen
Tiësto :
tiesto: Right before the show last night back stage I was having a good time and ready to play..Feeling better today...Thanks for all the lovely messages and support.Love you!!
Juste avant le spectacle hier soir arrière scène j'ai eu un bon moment et prêt à jouer .. sentir mieux aujourd'hui ... Merci pour tous les beaux messages et support. Love vous!
Tiësto, first photo after
(live for SiriusXM radio, here)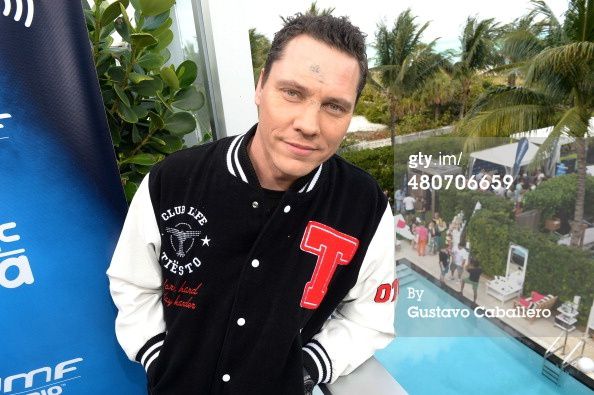 .@tiesto | Right before the show last night back stage I was having a good time and read... | Webstagram
@tiesto | Right before the show last night back stage I was having a good time and read... - Use Instagram online! Webstagram is the Best Instagram Web Viewer!