Tiësto, Nicky Romero y Martin Garrix
Cover for Vicious Magazine
Vicious Magazine está prensente en España
Y aquí está nuestra portada 43 LA NARANJA ELECTRÓNICA :Especial Holanda
Los que habéis apostado por Tiësto, Nicky Romero y Martin Garrix habéis dado en el clavo. Tres
generaciones juntas en un número dedicado al sonido holandés. Con un especial sobre Afrojack,
una entrevista a Showtek Music y un reportaje especial dedicado al hardstyle.
Vicious Magazine is prensente in Spain
And here's our cover ORANGE ELECTRONICS 43: Special Netherlands
Which you have opted for Tiësto, Nicky Romero and Martin Garrix have nailed. three
generations together in an issue devoted to the Dutch sound. With a special on Afrojack,
Music Showtek an interview and a special report dedicated to hardstyle.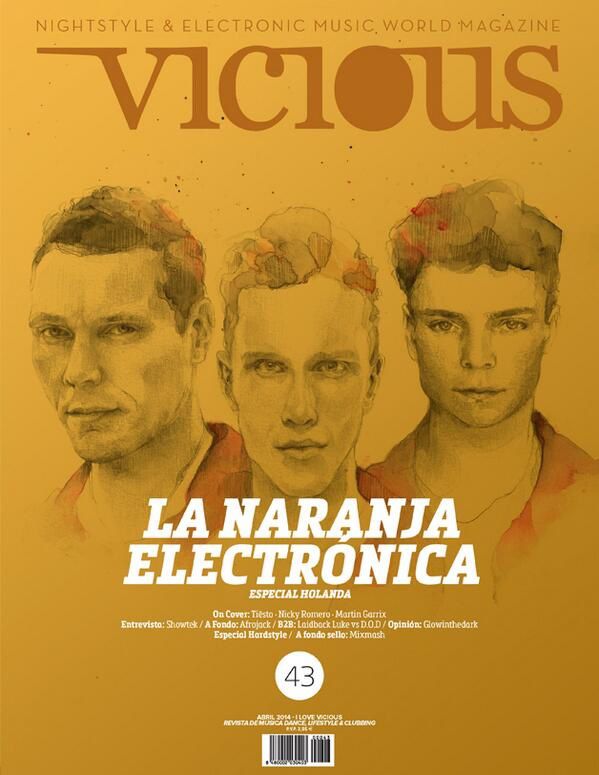 Vicious Magazine - Revista de Música Electrónica, Lifestyle y Clubbing.
Revista online de música electrónica,con toda la actualidad sobre dj's, festivales, sellos y lo mejor de la escena clubbing actual...