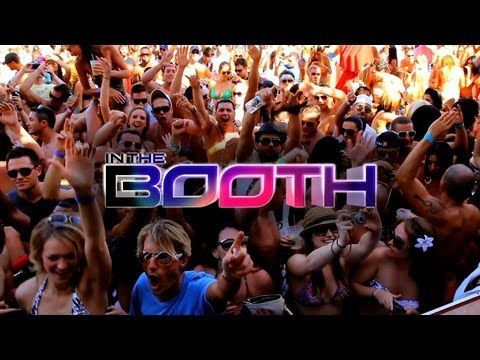 Tiësto serie inthebooth
Season 3, coming soon !
NY-based digital entertainment studio Believe Entertainment Group and Tiesto
have announced plans for a third season of their documentary series, "In the Booth"
Le Studio de divertissement numérique new-yorkai Believe Entertainment Group et Tiesto ont
annoncés les plans pour une troisième saison de leur série documentaire In The Booth
Season 3 on Youtube, Summer 2014
"I love producing 'In the Booth' and there will be plenty of surprises this season,"

Not only will my fans see me as an artist, producer, and DJ, but also as a mentor. I love working with other DJs and now I'm bringing them in to be a big part of my show."

«J'aime produire in the Booth et il y aura beaucoup de surprises cette saison, "

Non seulement mes fans vont me voir comme un artiste, producteur et DJ, mais aussi comme un mentor. J'aime travailler avec les autres DJs et maintenant je les amener à être une grande partie de mon spectacle ".
The third seasons will be sponsored by 7-Up, following Acer and Intel, which sponsored season two.
As "anchor partner," 7-Up will be integrated into the series via interviews with three "Bubbling Up"
artists: Danny Avila, The Disco Fries, and the Canadian duo Dzeko & Torres. These segments will
focus on Tiesto providing each artist with advice on how to navigate the EDM scene, as well as
exploring each artist's background and rise through the ranks.
Other season three highlights will include Tiesto launching and celebrating
his fifth studio album at a New York release party.
La troisième saisons sera parrainés par 7-Up, qui prend la suite de Acer et Intel.
Comme "ancre partenaire," 7-Up sera intégré dans la série au moyen d'entrevues avec trois artistes montant: Danny Avila, The Disco Fries et le duo canadiens Dzeko & Torres. Ces series seront
concentrer sur Tiesto qui fourni à chaque artiste des conseils sur la façon de gerer la scène EDM.
La Saison 3 sera aussi l'occasion de regarder le lancement de son 5éme albums
depuis les studios mais aussi avec la press à New York