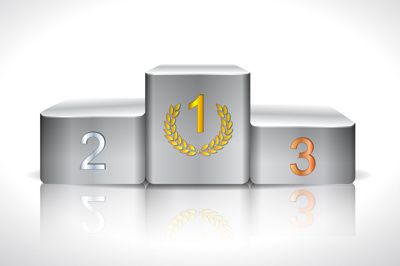 Tiësto
The World's Highest-Paid DJs 2014
(June 1, 2013 to June 1, 2014)
Methodology:
Our estimates for the Electronic Cash Kings list include earnings from live shows, merchandise sales, endorsements, recorded music sales and external business ventures. Sources include Songkick, Pollstar, RIAA, managers, promoters, lawyers and some of the artists themselves. Earnings totals were calculated for the 12-month period from June 1, 2013 to June 1, 2014.
méthodologie:
Nos estimations pour la liste Electronic Cash Kings comprennent les gains de spectacles vivants, les ventes de marchandises, les avenants, les ventes de musique enregistrée et des entreprises commerciales externes. Les sources comprennent Songkick, Pollstar, RIAA, gestionnaires, promoteurs, avocats et certains des artistes eux-mêmes. Gains totaux ont été calculés pour la période de 12 mois allant du 1er Juin 2013 au 1er Juin 2014.
No. 1: Calvin Harris $66 million
( Calvin Harris 2013: n°1 - $46 million )
Born Adam Richard Wiles, the former grocery store stocker earned $66 million in our
scoring period, playing more than 125 gigs. He's found great success in the pop world,
working with the likes of Rihanna and Kesha, which has helped him land headline gigs
not only at EDM-focused events but also at festivals like Coachella. Harris continues to
play regularly in Las Vegas where he has a multi-year deal
at America's biggest nightclub, Hakkasan.
No. 2: David Guetta $30 million
( David Guetta 2013: n°3 - $30 million )
The former Parisian club manager commands some of the top fees in Las Vegas but
stays true to his European roots, maintaining his weekly F**k Me I'm Famous residency
in Ibiza. In the past 12 months, he's spent time on tour with Rihanna and has penned
songs for Britney Spears and Lady Gaga on their latest albums. In March, he divorced
Cathy Guetta, his wife of 22 years and long-time business partner.
No. 3 (TIE): Avicii $28 million
( Avicii 2013: n°6 - $20 million )
Just 24 years old, the Swedish DJ notched the best year of his career on the
strength of his debut album True. The record included "Wake Me Up," which
became the first electronic song ever to move more than 4 million units in the
United States. He continues to clean up on the road, taking home six-figure sums
every time he spins at a club, which he did 80 times during our scoring period alone.
No. 3 (TIE): Tiesto $28 million
( Tiësto 2013: n°2 - $32 million )
In recent years, the veteran Dutch DJ has shifted his focus from Ibiza to Las Vegas,
where he now has a massively lucrative residency with megaclub Hakkasan.
Playing over 100 shows yet another year in a row, Tiesto has pulled in
$60 million over the past 24 months, a total topped only by Calvin Harris.
No. 5: Steve Aoki $23 million
( Steve Aoki 2013: n°11 - $14 million )
For the first time, Aoki cracks the top five after playing 277 shows in our
scoring period. He sometimes plays three shows in a day, and his schedule
had almost double the amount of shows of anyone on our list
(Aoki tells FORBES he's mastered the art of the power nap, sleeping in two or three
hour bursts while traveling between gigs). He's also boosted by endorsements
with Bud Light, Guitar Center and Scion, and holds a minority
stake in headphone company Sol Republic.
No. 6: Afrojack $22 million
( Afrojack 2013: n°7 - $18 million )
Nick van de Wall, better known as Afrojack, released his long-anticipated first
studio album Forget The World in May. After telling FORBES he turned down higher
offers in Las Vegas to stay at the Wynn, he quickly bolted for a residency at Hakkasan.
Afrojack played nearly 150 shows in our scoring period; earnings include endorsements
from Nike and G-Star RAW, where he has his own clothing collection.
No. 7: Zedd $21 million
( Zedd 2013: no top 12 )
The 24-year-old protégé of Skrillex is now out-earning his mentor, thanks to a nightly
DJ fee that has soared from $20,000 last year into the low six figures. Zedd's rise has
been fueled by his production for pop stars like Justin Bieber and Lady Gaga, as well
as his own album, Clarity, which spawned a platinum single of the same name.
(For more, read "Zedd Ahead").
No. 8: Kaskade $17 million
( Kaskade 2013: n°9 - $16 million )
Born Ryan Raddon, the DJ's tenth album, Atmosphere, earned him a Grammy
nomination for Best Dance/Electronica Album. The father of three played more than
120 dates during our scoring period, including about 30 shows in Las Vegas.
Outspoken on Twitter, he's taken to the microblogging service to bash
his former record label and critics of EDM culture.
No. 9: Skrillex $16.5 million
( Skrillex 2013: n°9 - $16 million )
In March the six-time Grammy winner released his latest album, Recess,
to opening week sales of 48,000. The LP has a long way to go to catch his 2010
smash, Scary Monsters and Nice Sprites, but he doesn't need record sales to
pad his coffers: Skrillex earns big from live shows, scoring films like
Wreck-It Ralph, and from his OWSLA label.
No. 10: Deadmau5 $16 million
( Deadmau5 2013: n°5 - $21 million )
The mouse-head costume-wearing DJ barely played one-tenth the amount
of shows that some of the higher-ranked names on this list did, but he made them
count, playing mostly lucrative festival gigs that can earn him in the neighborhood
of half a million dollars for a night's work.
A booming merch business also pads his bottom line.
No. 11: Hardwell $13 million
( Hardwell 2013: no top 12 )
Voted the No. 1 electronic dance music artist in the world by fans in the annual
DJ Magazine Top 100 poll, Hardwell debuts on FORBES' list of top earners.
His debut album expected to come out in the next year. Like fellow Dutch
DJs Tiesto and Armin van Buuren, Hardwell operates his own record label,
Revealed Recordings, which he founded in 2010. His I Am Hardwell tour comes
to the U.S. in the fall and will conclude with a November show at Madison
Square Garden.
(For more, read "Hardwell Turns Number One Ranking Into Career Year")
No. 12 (TIE): Armin van Buuren $12 million
( Armin Van Buuren 2013: n°8 - $17 million )
The Dutch DJ spent a great deal of the last year playing dates in support of his album,
Intense, released in May 2013. His tour included dates in 21 cities and featured
six-hour performances from the 37-year-old trance king. He cofounded
dance label Armada Music in 2003, and still helps run the business; last year,
he was nominated for a Grammy for best dance recording for "This Is What It Feels Like."
No. 12 (TIE): Steve Angello $12 million
( Steve Angello 2013: no top 12)
( with Swedish House Mafia n°4 - $25 million )
Swedish House Mafia pulled in $25 million last year in its swan song as a group,
and now its members are earning even more: Steve Angello alone pulled in $12 million.
By himself, he still commands six-figure fees for club gigs; he'll release a new solo
album this fall. Will there be a reunion? "Uh, no," he says. (For more, read
"Witness Protection: Steve Angello's Life After Swedish House Mafia").
Source: http://www.forbes.com/