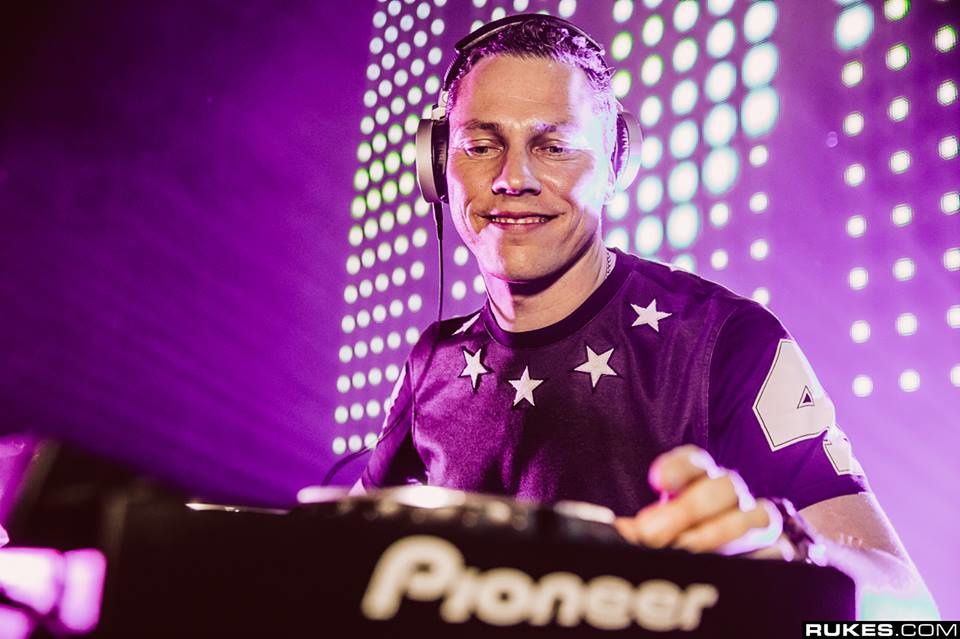 Tiësto opnieuw in toptien
Cultuur Top 100 NRC,
ook Stilte in prestigieuze lijst
BREDA - Tijs Verwest - beter bekend als DJ Tiësto - is in de tweede Cultuur Top 100 van NRC op de achtste plaats terechtgekomen. De Bredase DJ stond in de eerste editie op nummer 6.

De Cultuur Top 100 is een lijst waarin de volgens de jury van NRC de meest succesvolle Nederlandse Cultuurexporteurs. Daarbij gaat het zowel om personen als om gezelschappen. De lijst wordt dit jaar aangevoerd door Ivo van Hove, directeur van Toneelgroep Amsterdam.

Tiësto weet meerdere Bredase acts achter zich in de lijst. Zijn jongeren collega Hardwell staat op 28. Tiësto wordt geroemd voor zijn constante aanwezigheid in de top en de vele buitenlandse optredens. Daarnaast krijgt hij credits voor het ondersteunen van jong talent, als Martin Garrix.

Ook het Bredase jeugddansgezelschap De Stilte staat in de lijst, dit jaar op 85. Het krijgt de prijs voor het gesubsidieerde gezelschap dat het meest in het buitenland optreedt, zo'n 100 optredens afgelopen jaar.
BREDA - Tijs gets - better known as DJ Tiësto - has entered the second Top 100 Culture of NRC in eighth place. Breda DJ was in the first edition at number six.

Culture Top 100 is a list in which the jury of the NRC's most successful Dutch Culture Exporters. This concerns both for individuals and for groups. The list is headed this year by Ivo van Hove, director of Theatre Group Amsterdam.

Tiësto know more Breda acts behind the list. His young colleague Hardwell stands at 28. Tiësto is famous for its constant presence in the top and many foreign performances. He gets credit for supporting young talent, as Martin Garrix.

The Breda youth dance company The Silence in the list, this year 85. It gets the price for subsidized company which occurs most in foreign countries, some 100 gigs last year.
BREDA - Tijs obtient - mieux connu comme DJ Tiësto - est entré dans la deuxième Top 100 Culture du CNRC à la huitième place. Breda DJ était dans la première édition au numéro six.

Culture Top 100 est une liste dans laquelle le jury des exportateurs les plus réussies Culture néerlandaise du CNRC. Cela concerne aussi bien pour les individus et pour les groupes. La liste est dirigée cette année par Ivo van Hove, directeur du groupe de théâtre d'Amsterdam.

Tiësto savoir plus Breda agit derrière la liste. Son jeune collègue Hardwell est de 28. Tiësto est célèbre pour sa présence constante dans le haut et de nombreux spectacles étrangers. Il obtient le crédit pour soutenir les jeunes talents, comme Martin Garrix.

La compagnie de danse jeunesse Breda Le Silence dans la liste, cette année 85. Il obtient le prix de l'entreprise subventionnée qui survient le plus dans les pays étrangers, quelque 100 concerts l'année dernière.