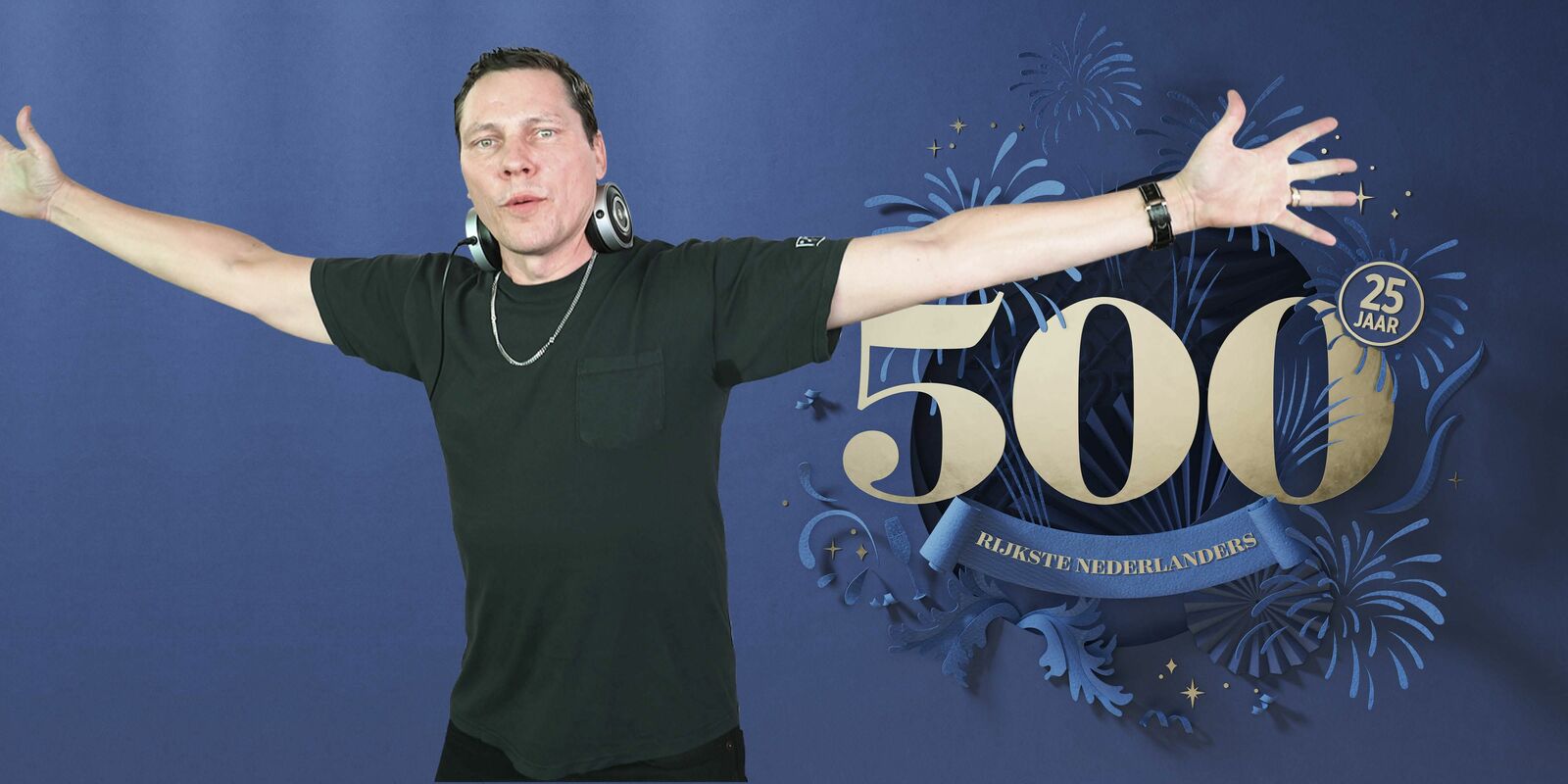 Tiësto is estimated by Quote
at 170 million euros in 2021
Quote 500: Heineken heir richest, real estate man in surprising 2nd place
Last night, Quote magazine announced for the 25th time who the richest Dutch people are. According to the Quote 500, the very richest is and remains Charlene de Carvalho-Heineken with an estimated wealth of 13.5 billion euros.
Daughter of beer brewer
Last year, the daughter of the deceased brewer Freddy Heineken saw her wealth decrease by more than 2 billion euros due to the corona crisis, this year her wealth increased by about 11.6 percent.
real estate entrepreneur
Real estate entrepreneur Remon Vos went public with his company CTP, making his assets worth three times as much. His real estate group is large in industrial halls and warehouses in Eastern Europe. In 2019 he was the highest entry in the Quote 500.
Last year, the 51-year-old entrepreneur was still in 18th place in the Quote 500, now he is good for second place with a capital of 5.7 billion euros. With this he displaces the 88-year-old Randstad founder Frits Goldschmeding (5.6 billion euros) to third place.
Just like in recent years, these millionaires and billionaires saw their wealth grow significantly. Together, the people in the Quote 500 account for just under 220 billion euros.
To be included in the list of rich people, a capital of at least 110 million euros was needed this year. Last year you already ended up in the list with 15 million less.
richest family
The richest family? These are the owners of C&A (the Brenninkmeijer family), who together account for 23 billion euros. According to Quote, the royal family has a wealth of 1.2 billion euros.
Risers and Fallers
Bunq founder Ali Niknam rose the fastest on the rich list and is in 29th place with a wealth of 1.5 billion euros.
John de Mol saw his assets shrink by an eighth and still has 2.1 billion euros left. This decrease of 300 million euros is the largest in absolute numbers.
Notable names
Other notable names on the list include football player broker Mino Raiola, who is worth 200 million euros. DJ Tiësto is estimated by Quote at 170 million euros.