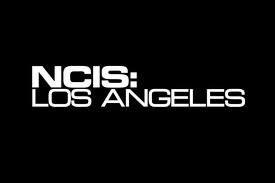 Tiësto
and
NCIS Los Angeles
Shane Brennan Teams With Electronic Dance Music Star Tiësto For Music Drama
NCIS: Los Angeles showrunner Shane Brennan has teamed with Tiësto,
a superstar DJ and record producer of electronic dance music. The hourlong project,
which is being taken out by CBS TV Studios where Brennan is under an overall deal,
is expected to feature original music written for the series by Tiësto. I hear Dutch Tiësto
(birth name Tijs Michiel Verwest) is flying in for the pitch meetings for the show, on which
he is expected to serve as an executive producer alongside Brennan and possibly appear.
Shane Brennan, le producteur exclusif de la serie NCIS: Los Angeles vient de passer
un accord avec Tiësto pour la bande originale de la serie, écrite par Tiësto lui-même.
Il à été approché pour devenir producteur executif aux côtès de Brennan.
On parle aussi d'une possibilité d'apparation dans la serie.
Tiësto surf de sa popularité en Europe.
à suivre...

info:  NELLIE ANDREEVA