Tiësto at TAO
New York 
november 07, 2012
Live for Rolling Stone Magazine and CoverGirl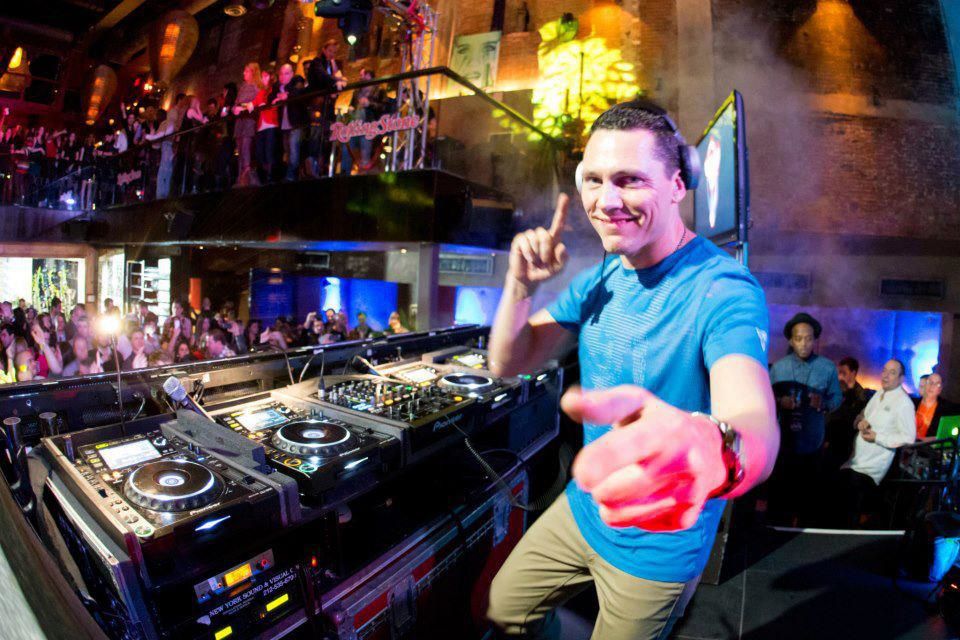 On Wednesday, November 7th, Rolling Stone Magazine and CoverGirl will celebrate
the debut Rolling Stone "Top 25 DJ" list in acknowledgement of electronic dance
music's exponential growth over the past few years. This exclusive event will feature
sets by the Nervo twins and trance superstar icon Tiesto at New York's highly
acclaimed Tao restaurant, located right off Madison Avenue.
Mercredi, le 7 Novembre, Rolling Stone Magazine et CoverGirl fêtera le début  
Rolling Stone "Top 25 DJ" liste en reconnaissance de la croissance exponentielle de la
musique électronique au cours des dernières années. Cet événement mettra en vedette
  des ensembles exclusifs par les jumeaux Nervo et l'icône de la trance, dj Tiesto à
New York au restaurant Tao , situé juste à côté de Madison Avenue.

This celebration turned charity event will donate all proceeds to the Red Cross'
efforts during this tremendously difficult time for New Yorkers dealing with the
wreckage from Hurricane Sandy. Set to attend this star studded event are celebrity
guests such as Vanessa Hudgens, Boardwalk Empire's Vincent Piazza and musicians
Neon Hitch and Swizz Beats. Don't hesitate to get involved in Rolling Stone and
CoverGirl's collaboration and donate to the thousands still battling the aftermath of the storm.
Cette célébration s'est événement de charité fera don de tous les bénéfices aux efforts
de la Croix-Rouge »au cours de cette période extrêmement difficile pour les New-Yorkais
  face à l'épave de l'ouragan Sandy. Set pour assister à cet événement sont invités étoilé  
célébrités telles que Vanessa Hudgens, Piazza Boardwalk Empire Vincent et  
Neon Hitch musiciens et Swizz Beats. N'hésitez pas à vous impliquer dans Rolling Stone
et la collaboration CoverGirl et donner aux milliers de personnes encore aux
prises avec les conséquences de la tempête.