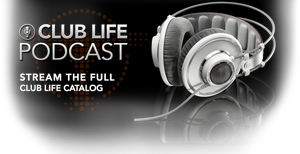 heure 1 
1.Volta Bureau - Alley Cat
2.Miike Snow - Devil's Work (Alex Metric Remix)
3.Benny Benassi vs Louis Danielle Sagtstad - Beautiful People at Five A.M.
(Sultan & Ned Shepard Bootleg)
4.GTA - Aurora
5.Mikael Weermets feat. Max C & Audible - Let It Go (Jerry Rekonius Remix)
6.Angger Dimas ft. Polina - Release Me
7.Hardwell, Skrillex, Nero & Chris Moody - Promise Cobra (Chris Moody Mash)
8.Sebastian Krieg, Strobe & Danny Freakazoid - Room 300 (Original Mix)
9.Vegas Baby vs. Röyksopp - What Else Is There
10.Ken Loi Ft. Zashanell - All It Takes (Original Mix)
11.Futuristic Polar Bears - Offshore (Daniel Ortega & Mike Moorish Remix)
12.Avicii - Fade Into Darkness (Albin Myers Remix)
heure 2
1.Jesse Voorn - Gazin' (Original Mix)
2.Soul Central - Strings Of Life (Supernova Remix)
3.Sharam ft Anousheh - Our Love
4.Koen Groeneveld - Airbuzz (Koen Groeneveld's Afterburner Remix)
5.David Amo & Julio Navas - Thank U
6.A-Trak and Zinc - Stingray
7.Jess Mills - Pixelated People
8.Hardwell - Spaceman
9.Antoine Clamaran - The Tribe
10.Jonas Törn - Boss
11.Mysto & Pizzi - Hymn
12.Killmode vs Fatboy Slim - Right Here Right Now (CZT's A Soccer Hurdle BOOTLEG)
lien pour les 2 heures:
http://ul.to/bcdzqg8n
http://www.filesonic.com/file/dFozT4N
http://depositfiles.com/files/0ur4okm2s
Visiblement pas de club life en diffusion sur 3fm
ça fait beaucoup en moins d'un an ....il y a un non respect
des fans et c'est regretable !!!!!
Je vais rajouter que d'une maniére général les sites de Tiësto
sont en manque de réactivité. Vous avez vu un message sur le
concert tant attendu en direct sur Twitter posté sur Tiësto.com???
Des photos, vidéos nouvelles depuis les nouveaux sites ?
Non rien de rien, et on fait payer inthebooth pour quoi exactement ?
Au final heureusement qu'il y a les blog, facebook et twitter
les nouvelles vont bien plus vite que si on attendais
pas les sites officiels !!!!
pour 2012 On va souhaiter que cela change