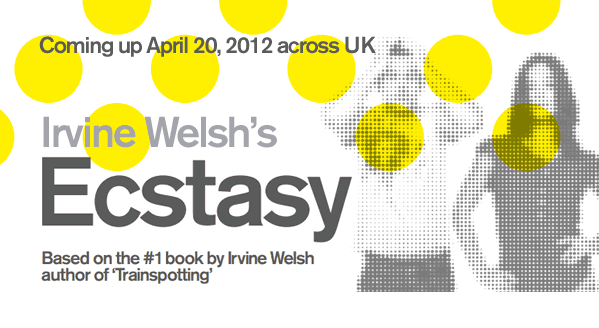 Tiësto & Mark Knight feat Dino 
Featuring in the soundtrack to Irvine Welsh's latest smash hit movie 'Ecstasy
Voici le clip de Tiësto & Mark Knight feat Dino  " Beautiful World "
du film Ecsrtasy qui sort le 20 avril 2012 en Angleterre uniquement
(teaser the film below)

Ibiza Opening Weekend VIP Contest
Film opens April 20, 2012 across UK, win a VIP trip for two to IBIZA
Opening Weekend...Simply Buy a Ticket to the UK Release and
Post the Picture of the receipt on our Facebook Page.

• Buy 1 ticket opening weekend - April 20-22 - get 50 entries.
• Buy 1 ticket opening week - April 22-26 get 10 entries
• Buy 1 ticket during theatrical run of film get 1 entry

Reach 4 Smiials and double your number of entries!
↓ (Laidback Luke Remix) ↓
↓ (Michael Woods Remix) ↓
↓ (Torqux Remix) ↓
  ↓ (Tom Staar & Sam Young Remix)  ↓
↓ (Violet Oversoul remix) ↓
Teaser Movie