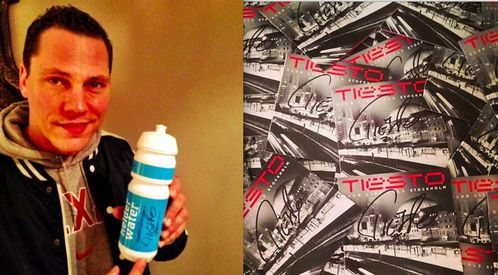 Tiësto est un des ambassadeurs de l'eau Helder Water
et ensemble ils vont peut être vous faire gagner
un lot signé par Tiësto de sa derniere compilation:
 Tiësto, club life vol.3 en CD
+

 une bouteille d'eau Helder Water
Voici les 10 gagnants :
The Winners of these 10 sets are: Bernadeta Takacova, Serina Scheffers, Kristopher Williamson,
Moe Amassi, Andre Kelders, Estela Orellana, Vicky Kourani, David Menendez Truchado, Marty Huntër,
Anta Niang. CONGRATULATIONS!! Pls inbox me for more details at info@stichtinghelderwater.nl
Pour cela rien de plus simple, un clic sur j'aime de la page facebook
10 lots à gagner - résultat des gagnants le 24 juillet 2013
Bon courage à tous !

Do you want to WIN one of these 10 sets (a Helder Water bottle and
Tiësto's Club Life Vol. 3 Stockholm) signed by our ambassador TIESTO!!!)
Then Like & Share the Helder Water Facebook Page.

The winners will be announced at our Facebook Page on 24/07/2013.